Exceed.ai raises $4 million in seed to help automize qualified marketing leads
Exceed.ai's bot works alongside marketing teams to ensure every lead is followed up with, nurtured, or qualified
Automated sales convertor Exceed.ai has raised $4 million for its AI-powered assistant helping companies scale their sales and marketing operations. Primary investors include Glilot Capital and West Fountain Global Fund, in participation with angel investors Alex Pinchev, former President of Red Hat, and Gur Shomron, the chairman of Israel's WalkMe.

Exceed.ai automatically qualifies leads through email, webchat, and SMS while utilizing natural language processing (NLP) to help teams understand the response of any given lead. According to the company, its patent-pending engine reaches an accuracy rate of 97%. The AI assistant can respond to the questions and concerns of a lead, or book a meeting on the person's calendar in the event they want to follow up for more information.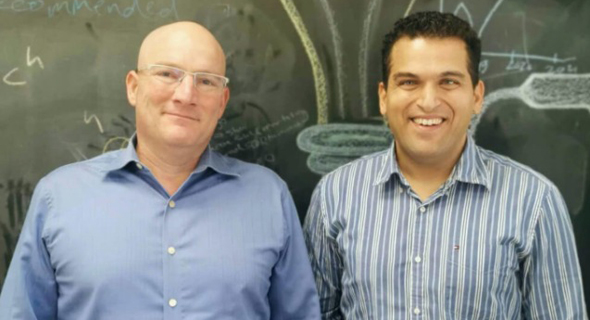 Yaron Ismah-Moshe and Ilan Kasan Exceed.ai

"Some of our clients have seen up to a 39.5% increase in qualified leads for the same marketing efforts they already undertake without additional headcount", said Ilan Kasan, Co-Founder and CEO. "Our strength lies in our multi-channel approach. We reach audiences where crucial conversations occur when marketing teams are qualifying their leads."

Exceed.ai's Yaron Ismah-Moshe, Co-Founder and CPO, adding: "we revolutionize a broken and outdated lead scoring system that's utilized across the industry. Firms are scoring leads based on a prospect's activities, with little insight into their intent. You can only truly understand a customer's needs by engaging in conversations with them. With Exceed.ai you can do it at scale."

Exceed.ai's bot works alongside marketing teams to ensure every lead is followed up with, nurtured, or qualified. The seed round is expected to help accelerate its growth and penetrate new markets during the Covid-19 era while companies adjust to 'the new normal' of working and gaining leads from home.