Tech@Work
"Our employees were all in the same boat" during Covid-19, says maritime intelligence platform Windward
Due to the pandemic, all 90 of Windward's employees work remotely - something that used to be reserved for only a few located overseas
"There is no longer a situation where the majority are sitting in an office in Israel with only the employee abroad connecting remotely," explained Windard's Head of HR, Ravid Shomer Shalom. In March, all 90 of its employees were sent to work from home with everyone else, meaning that checking in over platforms like Zoom became the new norm.
"We are all truly in the same boat, which has also brought the different teams and offices closer together," she said.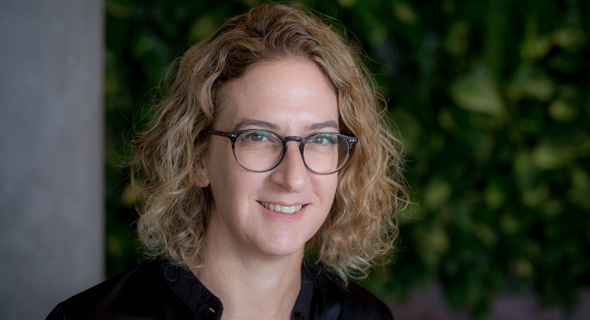 Windward's Head of HR, Ravid Shomer Shalom. Photo: Windward

For a company that uses predictive intelligence for maritime safety and security, the sense of 'being in the same boat' is a bittersweet moment. Shomer Shalom joins CTech for its HR Post-Covid series to discuss how the company kept its sense of community during lockdowns brought on by Covid-19.

Company Name: Windward

HR Leader: Ravid Shomer Shalom

Field of Activity: Technology, AI, and SaaS

Number of employees/location: 90 employees in three locations - Israel, UK, U.S., and currently recruiting for Singapore

Professional background of HR Manager:

Windward - Head of HR (2 years)

Yigal Arnon - Head of HR (7 years)

NICE System - HR Manager (5 years)

Adam Milo - Recruitment Consultant (2 years)

On a scale of 1-10, how much did the coronavirus pandemic disrupt operations at the company?

2-3. The coronavirus (Covid-19) did not disrupt the company's operations, it required an adjustment and adaptability to meet the different needs across the business and for each employee.

We made immediate changes in the way we communicated with our people, to ensure continued transparency regarding the business as well as guidelines for how to best adapt to the new ways of conduct through company meetings and emails.

We have built new managerial routines to enable enhanced connections across and within each team, personally and professionally.

And we changed the whole welfare plan and adapted it to the situation and the limitations.

What interesting technological tools do you use in employee management/recruitment?

We use the HR system "BOB" for surveys in order to understand the needs during this complex period and to check employee satisfaction with the company performance and approach. After each survey, we presented the results and what we intend to do, to both management and the company as a whole, to ensure transparency.

For technical interviews, in addition to Zoom, we also use ״Codesignal." This helped the interviewees when answering technical questions by enabling them to share their screen, design, and code while seeing the interviewer and explaining what they were doing. It ensured the conversation was very open and simulated our day to day remote working environment.

In general, we use Comeet as a recruitment tool to manage open roles and candidate pipelines.

What positive and/or negative impact did the outbreak have on the human capital of the company?

Looking at this period and analyzing it, I see a combination of both positive and negative effects.

On the one hand (the positive side) there are two main areas:
Since everyone has moved to work with Zoom, from home, there is a positive impact on the employees who are abroad. There is no longer a situation where the majority is sitting in an office in Israel with solely the employee abroad connecting remotely - we are all truly in the same boat, which has also brought the different teams and offices closer together.

I hear a lot of people talking about reconnection with their families and children. Shared lunches, shared coping with the challenges Covid-19 brought with it, time for conversations, and communication - creating a different balance in a way that wasn't seen before.

On the other hand (from the negative aspect) - there is no doubt that this is a period of high intensity, increasing challenges, and new adaptations, which if not managed correctly risks burnout and exhaustion at the end of the day.
What are the two major challenges you are coping with these days?
Burnout - In addition to the emotional complexity that people deal with, operatively, it is a very long period in which people rarely take vacations, work long hours and deal with children who are at home without educational frameworks. All of these produce high levels of pressure among employees that we cannot ignore.
Strengthening the sense of belonging and engagement, especially as 'Zoom fatigue' creeps in.
Are you actively recruiting? If so, what is the process and where can the applicants find you?
We are actively recruiting for many vacancies, locally and globally!
The process usually includes a phone interview, technical interviews, and personal interviews (by HR and the direct manager). We combine Zoom with meetings in the office. As long as this is possible, it is important to us that the candidates come to the office as part of the process, meet our people, and feel the atmosphere.
The applicants can find us on LinkedIn and follow our open roles on the careers page. We also invite everyone to read our Captains' Insights to get a small peek into the day to day adventures and challenging stories.
Which changes forced upon you by the circumstances will stay in place after Covid-19 is over, and which are you most eager to revert back to normal?
We have learned that the combination of working from home with work from the office is a winning formula, and we intend to allow anyone who is interested to continue to combine the two. The part we miss the most is meeting the whole company together face-to-face, raising a toast, having happy hours, and the social events. Although we are great with Zoom, there is no replacement for personal meetings across the business to exchange ideas and share happy occasions. We truly look at ourselves as the Windward family and this is an essential part of who we are.