HR Post Covid
ControlUp is ready to recharge its 'party power' after Covid-19
Aside from the collaborations and Happy Hours, the employees at the IT operations company are looking forward to continuing their parties that last until dawn
Work hard, play hard… or so the saying goes. For the ControlUp team of nearly 200 people, Covid-19 has been a damper not just on the workdays but also their party nights.
"ControlUp is known for its party power," said Dana Eisen Ezov, VP HR. "We enjoy spending time together and we can party. We are eager to have our annual 3-day trips back, to celebrate holidays together, and to have our amazing events that usually do not end before dawn…"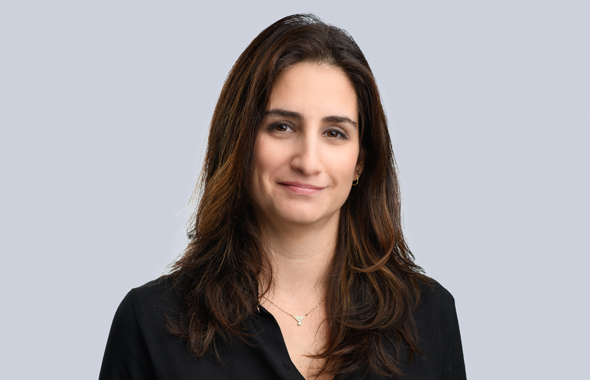 Dana Eisen Ezov, VP HR. Photo: David Garb

Even though Eisen Ezov and the team lament the social elements of their office culture, she admitted that Covid-19 "taught us the perspective to know what's important in life." The parties might be on hold for now, but it's worth it to make sure employees and managers are comfortable and healthy.

Eisen Ezov joined CTech for its HR Post-Covid series to discuss how the company balanced work and play, and how they pivoted their social habits during a difficult year.

Company Name: ControlUp

HR Leader: Dana Eisen Ezov, VP HR

Field of Activity:

ControlUp is a B2B Software-as-a-Service for Self Healing IT Operations. Our solution enables customers to monitor, troubleshoot, and remediate their EUC environments. ControlUp's technology is used by more than 50 of the Fortune 100 companies.

Number of employees/location:

ControlUp has 192 employees. Most of the R&D organization is based in our great offices in Azrieli Rishonim. Our U.S headquarters is based in Silicon Valley and we have sales and support employees in several states in the U.S and countries across Europe. We plan to grow our headcount by 40% in 2021 as we expand to new territories and markets.

Professional background of HR Manager:

Before joining ControlUp in 2014 and growing with the company from 10 employees to nearly 200 (and growing), I was the HR Manager of Jerusalem Venture Partners (JVP) studio, overseeing HR for several startup companies from the JVP portfolio in their seed stage. I started my career working as a technical recruiter for Intel and then as an HRBP for Alstom, a French Company in the rail industry. My experience in the startup domain, combined with the knowledge of how successful multinational corporations work and build their organizational culture, gives me a wide perspective to help ControlUp grow and improve.

On a scale of 1-10, how much did the coronavirus pandemic disrupt operations at the company?

On the business side, the pandemic had a positive effect on ControlUp with a growing demand for our products as people and organizations adopt virtual environments and move to work from home. We didn't expect this in the early days but are pleased to be able to help companies navigate this new situation.

On the operational side, I would say the impact was a 3 or 4. Like everyone else on the planet, the first days in March-April were difficult for our employees with concerns, stress, and uncertainties, both personally and professionally. Our first and most important focus was to ensure the safety and wellbeing of our employees.

Our CEO, Asaf Ganot, and I decided from the very early days to ensure everyone has a safe working environment and that we work together to maintain a working routine, in capsules, so people can come to the office and continue with their lives as much as possible. To allow maximum flexibility, we made the necessary changes in the office and extended our work from home policy. We aim to give our teams stability and so we decided that until the end of Q1, we will keep on working in capsules at the office, meaning each employee works from the office 2-3 days a week and the same from home. We believe this routine is keeping us successful, growing and improving even in these difficult times.

With conflicting messages from the authorities, we did our best to communicate clearly and openly, and to avoid rapid changes to minimize the uncertainty.

We are dealing with the challenges together as a team, and I believe our employees prefer this as well. We found everyone's energy, commitment, and engagement level to be extremely high.

What interesting technological tools do you use in employee management/recruitment?

As a technology company that is changing the way enterprises manage their IT, we love technological tools and we spend a lot of effort in making sure that we have the right ones, but most importantly that we use them wisely to add value. Currently, we use several different platforms to manage the employee life cycle, from sourcing and recruitment through performance, surveys, and the feature to enable employees to 'discuss in confidence' (approach HR anonymously).

Luckily we had Zoom licenses before the pandemic.

What positive and/or negative impact did the outbreak have on the human capital of the company?

One impact is related to new employees. We never stopped recruiting and we had to make sure we help our new talent assimilate quickly and successfully into their teams and the company.

Our strength is in the way we work together, cross-team and cross-function, and we had to make sure we didn't lose this. We wanted new employees to feel part of the team and get that special ControlUp vibe. For that, we prepared special training sessions for the managers and worked hand-in-hand with them during Covid-19.

We completely changed our onboarding procedure to make sure new employees get the right attention.

We spend a lot of time at work, so I think it is important to make this time fruitful, fulfilling, and fun. When Covid-19 started and morale was a bit low, we had to come up with new creative ways to encourage our global teams and we focused on our welfare programs and activities. We adjusted our welfare program to the new environment with more activities for small teams by sending gifts and tributes to our employees' homes, anything possible to make our employees and their families happier during the challenging times.

What are the two major challenges you are coping with these days?

Due to the new mode of work in capsules, some of the teams do not meet face-to-face and the interaction is less convenient and might be less productive. We use collaboration tools, video rooms, all-company meetings, and special forums to address this but still, this is a challenge.

The almost complete halt in international travel is another major challenge that affects the ability of managers and employees to meet as often as they are used to. The lack of travel is transforming the way our sales and marketing teams operate in a time of growing demand and expansion.

Are you actively recruiting? If so, what is the process and where can the applicants find you?

Yes! ControlUp is rapidly expanding and we are recruiting experienced people in R&D, Marketing, Sales, and Support roles. You can find all open positions and more info on our website.

In ControlUp, we believe there should be a mutual match between candidates and the company. There are many good companies and extremely talented candidates but the match isn't always there. The match should be mutual so both sides can gain for the long run. That's why our hiring process is focused on several interviews and is aimed at making sure the candidates learn as much about our culture and fit in. We look for people that like to work hard, enjoy technology, and can work together as part of a team.

Which changes forced upon you by the circumstances will stay in place after Covid-19 is over, and which are you most eager to revert back to normal?

One thing Covid-19 taught us is the perspective to know what's important in life so we are going to keep whatever helps our employees balance better between our personal lives and work.

ControlUp is known for its party power. We enjoy spending time together and we can party. We are eager to have our annual 3-day trips back, to celebrate holidays together, and to have our amazing events that usually do not end before dawn.