AI Gateways
Tal Slobodkin: StageOne's Star
As managing partner of StageOne Ventures, Tal Slobodkin brings two decades of tech management experience.
Name: Tal Slobodkin
Title: Managing Partner at StageOne Ventures
Notable Facts:
Oversees portfolio of $200 million

Serves on the board of multiple AI and related companies
Headed Cisco's Israel investments and acquisitions effort
Was an investment banker with Goldman Sachs in NYC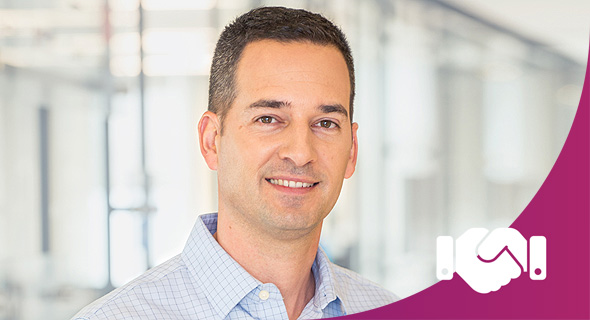 Tal Slobodkin, Managing Partner at StageOne Ventures. Photo: Dudi Moskowitz

Before heading one of Israel's leading venture capital firms as Managing Partner, Tal Slobodkin had an impressive career in Israel's Intelligence Corps and in project management. But how did someone with a military academy background go on to focus on seed and early-stage B2B companies? In a tale that involved grit, perseverance, and humility.

Slobodkin earned his initial education as part of the esteemed Talpiot program – a highly prestigious training program for the IDF. He studied at The Hebrew University of Jerusalem where he obtained his Bachelor of Science in Mathematics, Physics, and Computer Science – three areas that are perfect for the Startup Nation ecosystem in Israel. He ended up serving almost a decade in Israel's Defense Force, as part of the highly respected 81 unit of the Israeli Intelligence Corps.

After his first degree, Slobodkin would attend The Wharton School and obtain an MBA in Finance. Many successful politicians and entrepreneurs attend the Wharton School, including Alphabet's Sundar Pichai, Time's Laura Lang, and Tesla's Elon Musk. While there, he would make the Directors' List Fall 2006 and Spring 2007, eventually graduating with Honors.

Before his entrance into the VC world, Tal Slobodkin worked at Goldman Sachs as an Investment Banking Associate (2007) and then he joined Cisco as its Corporate Development Manager – a role he would hold onto for six years between 2008-2014, eventually overseeing the entire investments and acquisitions activities for Israel.

By 2014, his time at Wharton gave him access to its Finance Club, the Technology Club, the Israel Alumni Club, and years in the corporate world gave him a savvy knowledge of entrepreneurial spirit. This blend of experience and wisdom put him in the perfect position for his role in StageOne Ventures.

While at Cisco, he has overseen investment portfolio of $400 millions with acquisitions totaling more than $5.5 billion. Now at StageOne he jointly oversees a portfolio of 36 companies with $200 million under management, and acquisitions including Apprente (acquired by McDonald's for an undisclosed sum), SafeDK (acquired by AppLovin), and others.

Today, Slobodkin sits as a board member of more than seven companies he has helped fund or support relating to AI, early-stage, or B2B-focused companies. In more than 20 years of work, he has shown to have demonstrable instincts that can transform sectors in Israel and the wider global markets.