AI Gateways
Uri Eliabayev: An outlier who is transforming the Israeli AI industry
Uri Eliabayev may have a non-typical background but he is one of the most promising figures in the field of artificial intelligence and machine learning
Name: Uri Eliabayev

Title: Founder of Machine & Deep learning in the Israeli community

Notable facts:
Was a blogger on the Israeli gadget blog, Gadgety
Completed only part of a degree in computer science at Ben-Gurion University
Community Manager of 21,000 people from the fields of AI and ML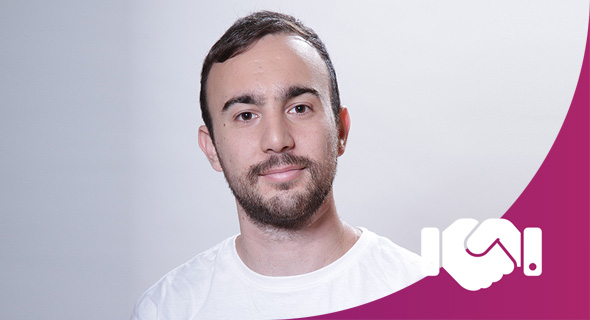 Uri Eliabayev. Photo: PR

Uri Eliabayev is not a typical figure who you'd expect to find on a list of top gateways to the Israeli technology sector, especially on the list focusing on the fields of artificial intelligence and machine learning. While he doesn't have an academic degree or a classic entrepreneurial track record, Eliabayev is considered one of the leading figures in the Israeli AI and ML community, with more than 20,000 industry experts and professionals on his Facebook group and on the website that he started five years ago.

The platforms he manages offer a wealth of content that is relevant to those in the field and particularly emphasizes the local Israeli AI and ML community, featuring news pieces on popular topics or technical materials fr professionals. Eliabayev's main goal was to create a cohesive community that would assist people and help them build up their network, through providing digital and in-person meetups, develop professional technical content for communities, maintain a job board of hot positions in the field, and also to be a platform where people can discuss and exchange ideas about everything related to the ML industry.

Eliabayev serves as an AI consultant for companies helping them utilize tools and ideas from the AI field to improve their business goals. As someone who has accompanied the industry's growth for many years, constantly monitors the latest developments in AI, and knows how to take advantage of them to help companies meet their business goals and remain competitive, Eliabayev emphasizes AI's practical applications.

In an interview with Israeli blog Brainstorm IL, he spoke of how when the community was only a year and a half old, he decided to publish a detailed and lengthy salary review of the industry. "Several women told me they took that report and used it to ask for a raise. It's a great privilege to be able to do something that helps people. I'm constantly reminded that I didn't come from this field and that five years ago no one had even heard of me. I think that's what's nice about this community. They really adopted me, embraced me, and didn't say 'you're not one of us,'" he said in the interview.

In the interview, Eliabayev pointed to five main components that he thinks helped establish the AI ecosystem in Israel. The community itself is the first main component of the ecosystem. The second is academia - the universities in Israel provide a high-quality knowledge foundation, publish a multitude of professional articles, and at almost every important conference an Israeli speaker presents a 'best paper.' The third component is the military and defense sector: both in Israel and internationally, AI is a field where the civilian market is way ahead of the defense market— from open code databases to hardware— however, the dialogue between the two fertilizes the entire industry. The fourth component is the industry itself, which is comprised of startups alongside major companies with local research teams.

The last and most important element, according to Eliabayev, is the synergy between all those components: the industry works with academia, academia with the military— there is also the tension caused by academic researchers who get drawn in to work for large corporations for astronomical salaries, but in the end, somehow everyone comes together as a community.