HR Post Covid
HR is "now needed more than ever," states HARMAN International's HR Director
As teams are broken up and colleagues are sent to work remotely, the function of a strong HR team is essential to keeping businesses operating effectively, says Shiri Guy
For an automotive solutions company, nothing can be more impactful than a pandemic forcing everyone to stay home. Suddenly, cars are obsolete and automotive manufacturers are shut down for months on end. Not only are offices disrupted, but for HARMAN the very product and solution they were working on became temporarily redundant.
"The HR function is now needed more than ever as we train our managers and our employees to shape their new work and life perceptions, routines, and practices," said Shiri Guy, HARMAN's HR Director. "Nowadays, my team is focused on human connection – investing in maintaining the relationship with our managers and employees via one-on-ones, roundtables, and more personal meetings than before."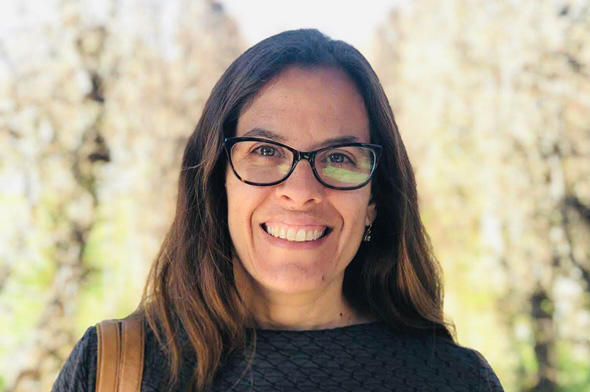 Shiri Guy, HARMAN's HR Director. Photo: Hilla Grinker
To keep morale and productivity up in 2020, HARMAN created more opportunities for employees and managers to stay connected, ensuring that there was a healthy 'work-life integration'. For HR teams, an effective strategy to combat isolation or burnout can be the deciding factor in how companies come out from Covid-19 and recover in the new year.
Guy joined CTech for its HR Post-Covid series to discuss how the company pivoted during the pandemic more creatively than before, helping employees and managers deal with an extraordinary 2020.
Company Name: HARMAN International, a Samsung company.
HR Leader: Shiri Guy
Field of Activity:
HARMAN designs and engineers connected products and solutions for automakers, consumers, and enterprises worldwide. At our Israel location, we are focused on the automotive industry. The Israeli site has global P&L responsibility for OTA (Over-The-Air) Software Update and Automotive Cybersecurity software portfolios, including R&D, product management, delivery and support, business development, and finance.
Number of employees/location:
180 Employees based in the lovely city of Hod Hasharon, Israel.
Professional background of HR Manager:
I have over 15 years of HR experience leading HR teams in Hi-Tech global environments; I have held roles in Organizational Development, HRBP, and then HR management.
On a scale of 1-10, how much did the coronavirus pandemic disrupt operations at the company?
Quite honestly, I would have to say that 7-8. I think the world has never seen such a disruption before, at least not in this scale and impact. Much like other companies, HARMAN's business was impacted by the pandemic and the economic forces, as carmakers closed manufacturing factories, basically stopping production of new vehicles. In evaluating and assessing the situation and impact, our first priority then - and now - is our employees' health and safety. We mobilized resources to monitor local guidance and help determine when actions like travel bans, limiting visitors to our sites and closing our offices, moving employees to a work from home arrangement, needed to be activated. We communicated often and remained flexible to make sure our employees had the tools to perform their roles but also the resources to help them take care of themselves and their families.
At HARMAN we took several steps to ensure business continuity – from reducing the workweek in some markets to asking employees to take vacation time, and thankfully, those measures proved to be successful in helping HARMAN get back at pace, business-wise. As a global HR team, we were and still are focused on the 'new normal', and how we shift from 'work-life balance' to 'work-life integration'.
How do we maintain engagement and motivation with our employees when most of them work from home, and come to the office 1-2 times a week? How do we promote the 'togetherness' and connection we desperately need as humans without actually seeing the people face to face on a daily basis?
Since we are well versed in disruptive processes and a way to innovate at HARMAN, I think Covid-19 taught us to be more creative. Nowadays, my team is focused on human connection – investing in maintaining the relationship with our managers and employees via one-on-ones, roundtables, and more personal meetings than before. I think that in many ways, the HR function is now needed more than ever as we train our managers and our employees to shape their new work and life perceptions, routines, and practices. I think that in many ways, Covid-19 can be seen as an opportunity for us as a company and as people to be better.
What interesting technological tools do you use in employee management/recruitment?
We virtualized our on-boarding process for new joiners, which is going really well for us. We leverage Microsoft Teams for this as well, a popular tool within the company. We've created engagement programs to help employees stay connected, including a "Stay Calm, Stay Focused" storytelling campaign that featured local and global leadership. We also use our social media assets to publish open positions or share an idea or story so that the HARMAN brand stays 'out there'. We now use many creative online tools to facilitate workshops and meetings, some of which were created during Covid-19.
What positive and/or negative impact did the outbreak have on the human capital of the company?
In order to position ourselves for success in the long term, we asked a lot of our employees in response to ​this difficult situation - with temporary rollbacks on some benefits like tuition reimbursement, along with the expectations to provide the same excellent level of service and support on behalf of our customers in this 'new normal' environment. The biggest positive is seeing how determined our employees were to make it all work, and how resilient and innovative our teams can be when challenged.
What are the two major challenges that you are coping with these days?
I would say that the major challenge is how we maintain the 'togetherness' if you will, the WE, the U.S., now that we work remotely or partially remote. How do we stay connected as one organization, one group, when it all becomes virtual? How do we keep the spirit of HARMAN Israel alive when we cannot see each other in the hallways every day or over coffee? This is the main challenge of a post-Covid world.
The second challenge is to translate the new reality into a new way of working. What is the role of the Leader and Manager in this new normal? What new skills do they need to have or strengthen and demonstrate? And our role as people experts, HR – how do we keep the connection when we are all about human contact and interaction?
The HARMAN Global Management team is working hard on answering these questions together with all global HR site leaders. We also learn from looking around us to see what others are doing, as well as asking our employees what they need or will need on 'the day after'.
Are you actively recruiting? If so, what is the process and where can the applicants find you?
Yes! we are actively hiring talents. Open positions can be found on our HARMAN International - Israel LinkedIn page
Which changes forced upon you by the circumstances will stay in place after Covid-19 is over, and which are you most eager to revert back to normal?
Working from home part of the week will stay with us, for sure. Some leadership development programs we made available online will stay that way given the advantage of reaching many more leaders around the globe. We would, however, like to go back to seeing more people coming into the office, so we can physically see and touch. This is something that we would like to somehow find a way to do even when maintaining the work-from-home policy.