The BIRD Foundation invests $1.5 million in two homeland security projects
The funding will go to Israel-U.S. tech collaborations in the fields of electromagnetic imagining and 3D mapping
The Israel-U.S Binational Industrial Research and Development (BIRD) Foundation has granted funding for two homeland security projects between Israeli and American companies. The projects were selected by the U.S. Department of Homeland Security Science and Technology Directorate and the Ministry of Public Security of the State of Israel and approved by the BIRD Foundations' board of governors.
The first project approved was between Israel-based Levitection and Georgia-based Liberty Defense Technologies, which will develop a solution based on electromagnetic imagining and AI to spot concealed items or weapons in open areas. The second project, which involves Jerusalem-based Ception Technologies and Californian company Hivemappee, expects to develop a fused air and ground 3D mapping system.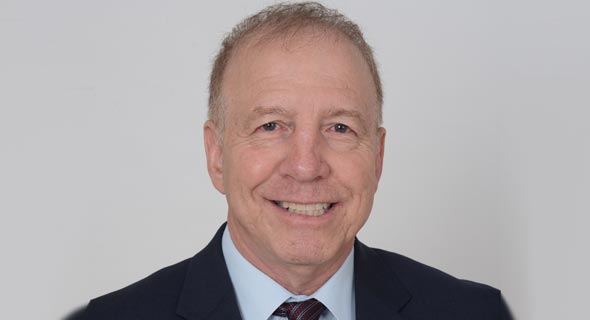 Dr. Eitan Yudilevich, Executive Director of the BIRD Foundation. Photo: Iris Studio Tel Aviv

"We are pleased to announce the newly selected BIRD Homeland Security projects that will fulfill critical homeland security needs in both countries," said Dr. Eitan Yudilevich, Executive Director of the BIRD Foundation. "This is the fifth year of the program that was initiated to develop new technologies for first responders and was expanded to respond to additional needs that will secure public safety. We look forward to continuing our work with the DHS and the Israel Ministry of Public Security."

Dr. Gad Frishman, Chief Scientist, Israel Ministry of Public Security, added that the BIRD Foundation supports "the development of innovative technologies to support law enforcement, prevent crime and violence, and by developing new rescue tools and methods for fire and emergency cases, all for the benefit of both countries." Megan Mahle, DHS S&T Industry Partnership Director, expects that the partnerships will "reflect DHS S&T's and MOPS' important and broad homeland security interest areas."

America's Department of Homeland Security and Israel's Ministry of Public Security have been partnering to fund technology collaborations since 2016 via the BIRD Foundation. Over the years, it has supported projects by providing funding of up to 50% of a project's budget that is shared between an Israeli and American collaboration.