Online mental therapy provider Talkspace weighing going public via SPAC at $1.5 billion valuation
The NY-based company that was founded by Israelis, is considering using a shelf company created by Wall Street veteran Doug Braunstein
Talkspace, the New York-based online mental therapy app founded by Israeli couple Roni and Oren Frank, is considering going public through a SPAC formed by Hudson Executive Capital Founder Doug Braunstein, a person familiar with the move confirmed to Calcalist on condition of anonymity.

Founded in 2011, Talkspace developed and operates web and mobile apps that connect users with licensed therapists. The company offers digital mental therapy plans through text messages or recorded voice and video messages and also offers advanced speech pattern analysis of the calls.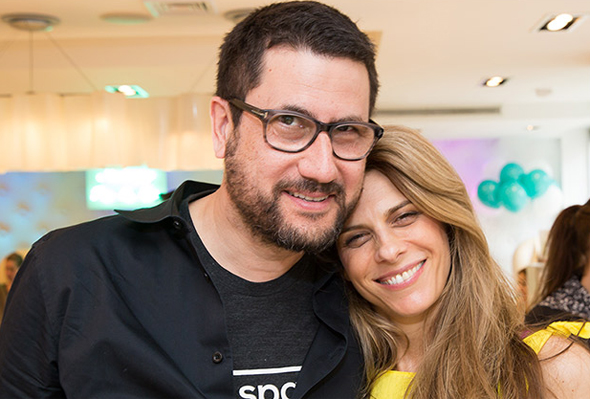 Talkspace founders Roni and Oren Frank. Photo: Talkspace

As reported by Bloomberg, Talkspace is weighing a merger with a SPAC named Hudson Executive Investment Corp. (NASDAQ: HEC). The move would enable Talkspace to raise $200 million and value the merged company at $1.5 billion. In May 2019, Talkspace raised $50 million in a series D round led by Revolution Growth, which brought its total capital raised to $106 million.

SPAC stands for Special Purpose Acquisition Companies. The goal of such publicly traded companies is to raise capital and use it to acquire an existing company. The company that is acquired is merged into the SPAC and essentially receives the funds raised by the SPAC and entry into the stock market without having to go through a public due diligence. Hudson Executive Investment Corp. was founded and listed by Braunstein, a Wall Street veteran, who previously served as CFO of Morgan Stanley in June 2020 and raised $414 million for it.

Talkspace is believed to be experiencing growth at the moment, although being a private company is not required to publish its records. The Covid-19 pandemic has increased demand for the company's services with people stuck at home, and many suffering from stress and anxiety.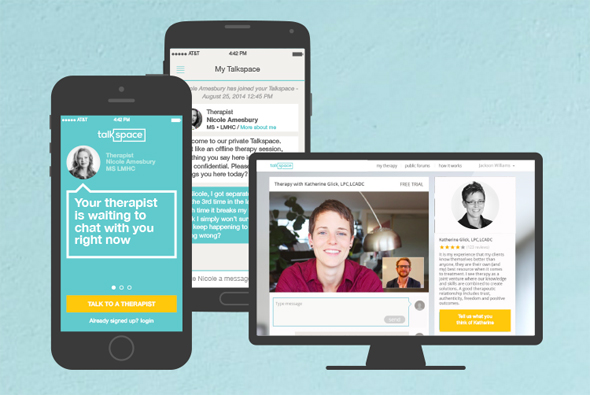 Talkspace offers a varitey of methods to receive remote therapy. Photo: Talkspace
The company offers the services of thousands of therapists and features celebrities like Olympic swimmer Michael Phelps and singer Demi Lovato, who in September was announced as the company's Mental Health spokesperson, among its clients. Norwest Venture Partners, Qumra Capital, Spark Capital, Revolution Growth, and Compound Ventures have all invested in the company.
Talkspace has yet to respond to the report.