Opinion
Aiming high, despite my fears, was the key to my success in the tech world
There are so many things I wish I'd known when I was first getting started, but the one thing I would emphasize is 'aiming high,' thinking big, and following your dreams as much as you can.
Do I consider myself successful? Yes. Is success different for women? Of course it is. We internalize so many messages about who we should and shouldn't be. We're still untangling it all and second-guessing ourselves even after we become leaders and mentors. We project confidence as we walk a line between taking things personally and, in our better moments, not really giving a shit.

I've had positions in high-level operations at billion-dollar companies, and I've also helped launch quirky startups. It's been a wild ride full of successes, failures, and surprises but the most worthwhile and interesting part has been growing and learning while building relationships with the humans I've connected with along the way.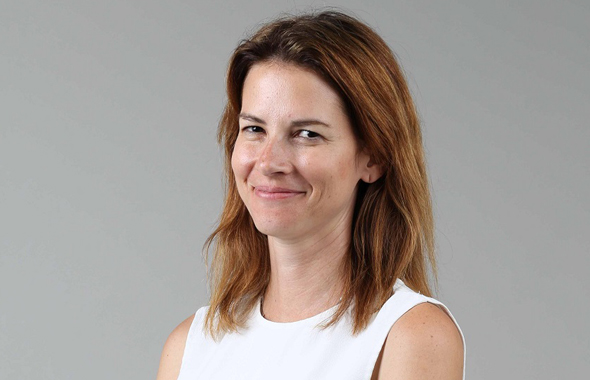 CEO of DigitalMarking Nurit Reder. Photo: PR

There are so many things I wish I'd known 20 years ago when I was first getting started, but the one thing I would emphasize is 'aiming high,' thinking big, and following your dreams as much as you can.

When I was 10 years old, I asked my parents to allow me to attend a private learning institution called HaRealli school. I was one of four children and the tuition was expensive, but the school had a stellar reputation and was one of the country's oldest private schools. I was only 10 and I didn't entirely understand what drew me to that school. Changing schools would require me to take tests and do makeup work. I'd have to leave some very, very good friends and a comfortable social situation at my old school.

My old school was a block from home and the new one was a 40-minute bus ride away. The first year I had trouble connecting but luckily, the school went through some changes over the next few years, and also the tuition became less expensive. And it gradually became my "happy place" to come to every morning.

Why am I telling you this story? Because it is about the kind of dreaming and intuition that drove me from a very young age. I welcomed challenges. Although I was ambitious, I wasn't always confident and I sometimes, even nowadays, surrendered to other people against my better judgment.

I kept trusting my gut and aiming high. In the army, I set my sights on becoming a finance officer. During my military service, I worked in finance at a national level, handling the whole country's military and defense budget. I spent three and a half years doing this super meaningful work.

After my military service, I heard about an innovative and successful company called Efrat, and of course, I wanted to be there! No other place would do. They developed groundbreaking technologies and served international clients. They managed to do so with a flat organizational structure and a company culture that gave employees autonomy and leeway to balance their work lives with their personal lives.

Eventually, I lined up an interview there and they hired me. I was 24 and I became a financial analyst at the company I'd set my heart on. That company was the tip of heaven for me.

I learned so much during those years, in an environment where I could grow and thrive. Few people get that kind of opportunity at a very young age. By the time I was 27, I was the CFO of a product division that sold for $80 million, I had a team and I was part of an extended

management group at a publicly-traded company. I had direct access to the CEO, who appreciated my work.

I felt so proud of achieving my goal. It took me years to understand that I'd actually been aiming LOW. Too low.

Unfortunately, it was a terrible time to aim higher. The Dot.com bubble burst while I still was at Efrat. I survived one wave of layoffs after another and was eventually left alone on a floor in a beautiful corner office without much to do. So I started looking for a new job. It was a rough search.

But finally, I landed in my next heaven, a startup rich with talent, good vibes, and creativity. Despite the shaky economic environment, it was the perfect place for me, especially right then.

I achieved and I learned, even during a brutal economic period. It was 2008! The economy was crashing down but there were still so many opportunities, I only needed to keep my focus and break my own boundaries.

Sometimes we need to remind ourselves of our dreams, even when we wake up each morning.

And only if those dreams 'on paper' seem scary and almost un-achievable then you know you are really aiming high.

Nurit Reder is a family woman, a mother of two teenagers, and a leader in finance and tech companies. She is the founder and CEO of DigitalMarking and in the past served as VP Operations at Wix.com. She is a passionate writer and avid reader.