Israel's Vertical Field signs agreement to install its vertical farms in the UAE
The vertical farming industry reached $2.9 billion in 2020 and is expected to reach more than $7 billion by 2025
Israeli agtech company Vertical Field Ltd. has signed an agreement with Emirates Smart Solutions and Technologies (ESST) to deploy its vertical farm system in the United Arab Emirates. The company develops agricultural projects in the Persian Gulf and has the potential to expand into a multi-million dollar large-scale partnership if successful.

Per the agreement, Vertical Field will install its first farm in Umm Al Quwain as part of the research, development, and training center which will support additional projects in the rest of the Gulf States.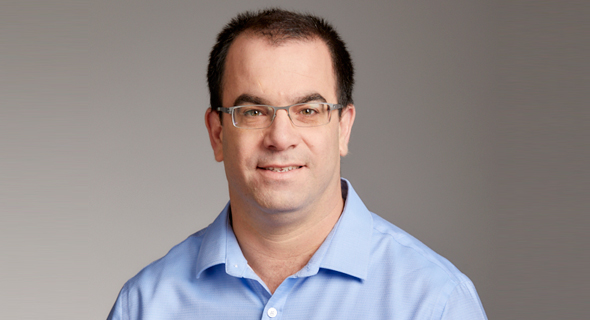 Guy Elitzur, CEO of Vertical Field. Photo: Vertical Field

"This collaborative project is a first-of-its-kind partnership that offers Vertical Field's innovative agricultural technologies to the Emirates and the Gulf Region," explained Guy Elitzur, CEO of Vertical Field. "The Makalde Group brings forty years of experience and wide knowledge in the field of agricultural inputs and resources and we bring the innovative technology. Arid desert regions face many challenges surrounding the production of high-quality agricultural produce at low prices. With the help of various agricultural technologies and new developments, we believe that we can successfully align the demands of the market with competitive prices without compromising quality- and most importantly with increased access and availability."

Maher Makalde, CEO and Partner of ESST added that its "goal is to establish food security that is independent of imports and to develop a high-quality agricultural infrastructure that reaches the retail market."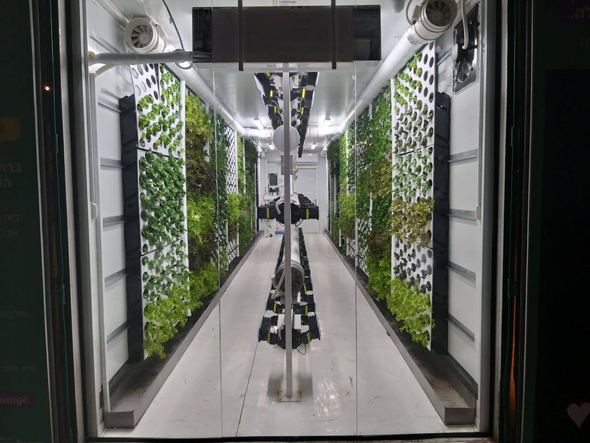 An inside look at the vertical farms. Photo: Vertical Field

Vertical Field develops a vertical agriculture farm that helps crops grow in urban cities. Its technology helps produce such as lettuce, basil, parsley, and mint grow on a vertical bed of soil within repurposed shipping containers. This means they can grow quickly and efficiently in any season, any climate, and using 90% less water. According to market research firm Markets and Markets, the vertical farming industry reached $2.9 billion in 2020 and is expected to reach more than $7 billion by 2025.

Since approximately 80% of the agricultural consumption in the Emirates is imported from around the world, the trials give the nation a chance to farm its own produce all year round.

Vertical Field appears to be somewhat on a roll with expanding its product to markets around the world. Earlier this month the Israeli company announced the launch of its vertical farms in Ukraine, and in December 2020 the company announced a partnership with Rami Levy, Israel's largest supermarket chain. The company was formed in 2006 by Guy Barness who serves as its VP of Product.