Israel-based Kahun launches new web application for doctors
The application offers physicians access to insights from more than 5 million associations to help with their decision-making and diagnoses
Digital medtech startup Kahun Ltd. has announced that it is releasing an open beta version of its advanced diagnosis web application to help 'bridge the gap' between text-based articles and clinical decision making. The knowledge graph will describe clinical information from medical books and articles, helping doctors decipher through large amounts of information and help with their diagnoses.
"All medical knowledge in the world today is in text and the only way to make sense out of it is if a doctor or medical staff are reading it, but what if we could convert that into data and build apps to use it? This is exactly what we do," said Uri Levine, the founder of Waze and a serial tech entrepreneur, who recently joined Kahun as an investor and Chairman.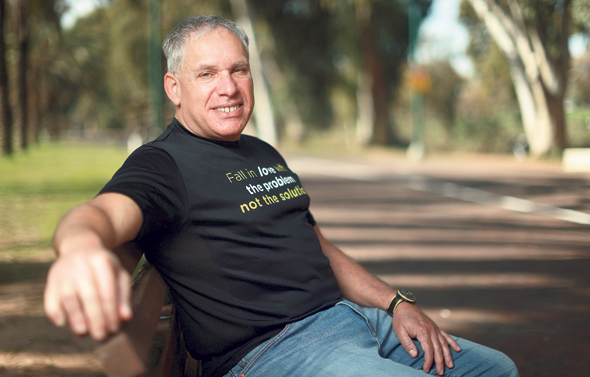 Waze Founder and Kahun Chairman, Uri Levine. Photo: Amit Shaal
Kahun's knowledge graph stores more than 5 million associations between clinical features, such as dieases, findings, labs, and complications as well as an AI engine that arranges the information in a way to make it easily accessible for physicians. According to the company, it can help them with diagnosis, anamnesis, workup planning, and access to clinical reasoning. The beta version will allow Kahun to reach a wider audience and expand to doctors around the world.
During the ongoing coronavirus (Covid-19) pandemic, Kahun has helped doctors and physicians access papers and journals from various countries to help combat the virus. In April 2020, the company told CTech that it saw "exponential growth in coronavirus related studies", which it has made freely-available for physicians around the world. According to Yohai Shrago, a medical intern, the platform "comes in handy and has become my go-to gear to have in a tense hospital shift."
Kahun was founded in 2018 by Dr. Michal Tzuchman-Katz, Eitan Ron, and Tal Goldberg to help doctors make informed decisions around clinical diagnosis. It has raised a total of $2.8 million according to Startup Nation Finder.