Israel's AI construction startup Swapp raises $7 million in seed
The AI platform helps real estate developers control every aspect of the planning process
AI-powered construction planning company Swapp announced on Thursday that it raised $7 million in seed. The round was led by Point72 Ventures and Entrée Capital with the participation of existing investors. It is expected that the funds will support Swapp's expansion and expand its AI capabilities.

Swapp helps streamline the conception, architectural design, and engineering processes for real estate developers and construction companies to help them control all phases of their projects. The platform lets users create their entire construction planning, including feasibility assessments, documents, and plans.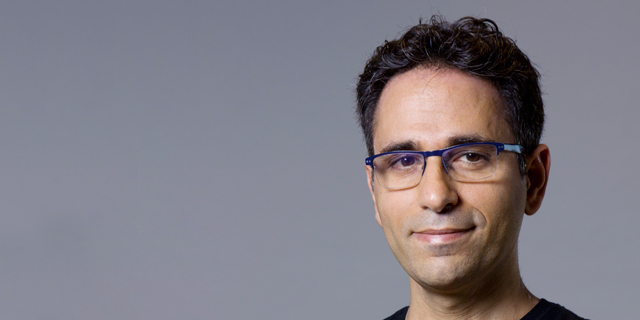 Eitan Tsarfati, Co-founder and CEO of Swapp. Photo: Swapp

"Swapp's AI solution is a game-changer in the field of real estate development and construction-planning," said Eitan Tsarfati, Co-founder and CEO of Swapp and former General Manager of Autodesk Israel. "Real estate developers and construction companies can use a single platform to build their entire construction planning project and begin work within weeks instead of 9-12 months. We are already working... to replace the slow, tedious, and inflexible construction planning process with our smart, efficient, and flexible, planning solution. This investment will help us grow our customer base and expand our AI capabilities to advance the future of construction planning."

Daniel Gwak, partner at Point72 Ventures added that they "believe Swapp has the ability to reinvent architecture by automating the entire construction planning process… Swapp's AI-powered platform is designed to help modernize real estate development by simplifying the slow and fragmented planning process, allowing developers to create a full set of architectural plans within weeks. We are pleased to support their continued growth."

"Investing in Swapp was an easy decision once we heard the CEO, Eitan Tsarfati, speaking about his vision and saw the team he gathered to execute it," said Eran Bielski, General Partner at Entrée Capital. "Our investment in Swapp reflects our belief that using AI to streamline and optimize operations will increase efficiencies for developers and general contractors in the industry."

Swapp was founded in 2019 by Tsarfati with Adi Shavit and Noam Gat, who serve as CSO and CTO, respectively. Point72 Ventures leads rounds through all stages of a company's growth, and has offices in New York City, Palo Alto, California, and Stamford, Connecticut. Entrée Capital, founded in 2010, has offices in Israel, the UK, and the US and manages more than $500 million across six funds.