Taboola signs deal to go public on NYSE via a SPAC at $2.5-3 billion valuation
Four months after the planned merger with Outbrain fell through, Taboola CEO confirmed the Israeli content recommendation platform is heading to Wall Street
Digital advertising platform Taboola is on its way to the New York Stock Exchange, with a person familiar with the move telling Calcalist under the condition of anonymity that it has signed a deal to merge with ION Asset Managment's special-purpose acquisition company (SPAC). ION Acquisition Corp 1 Ltd. raised $259 million in its initial public offering on NYSE in October with the goal of "meeting with Israeli tech and innovation driven companies to find a suitable partner for a merger," according to the company.
Taboola will receive access to the SPAC funds and will raise an additional investment via PIPE investments (private investment in public equity). As soon as the merger is approved by the shareholders of the SPAC, Taboola's shares will be traded on NYSE. Taboola's valuation in the deal is estimated at $2.5 to $3 billion. Credit Suisse accompanied Taboola in the deal.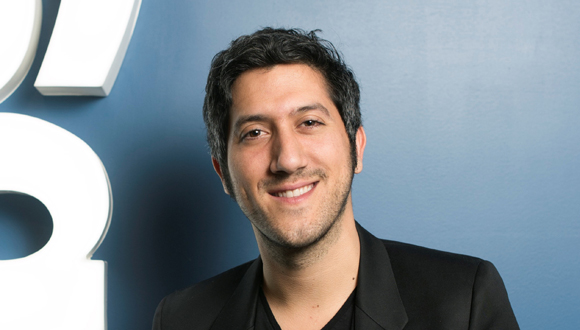 Taboola CEO Adam Singolda. Photo: Courtesy
"I started Taboola from my bedroom in my parent's house back in 2007 because I couldn't find anything to watch on TV. I thought, 'people should not be looking for information, information should be looking for people.' Sort of like a search engine, but in reverse. Over the last 13 years we've built recommendation technology for forward-thinking publishers and advertisers in the open web," Singolda wrote on the Taboola website. "Taboola now delivers recommendations to more than 500M people every day. You've seen us before, if you've visited websites you love like CNBC, the Today Show, USAToday, The Independent in the UK, MSN, or Sankei in Japan — Taboola recommends the site's own editorial content, as well as recommendations paid by advertisers.
"Today we announced our plan to go public and be listed on the NYSE as 'TBLA.' This will happen under a merger agreement we signed with ION Acquisition Corp., which is already NYSE listed."
Taboola had agreed to merge with fellow Israeli-headquartered digital advertising platforms Outbrain in 2019, but their merger was canceled last September. Taboola was meant to pay Outbrain shareholders $250 million for a 70% stake in the merged company, which was meant to be headed by Taboola founder and CEO Adam Singolda. However, with Taboola's funding from the banks expiring during August and the company not managing to extend it, Taboola requested from Outbrain to make the deal a stock-for-stock merger, a request that was denied.
Outbrain is also expected to go public, but it is likely to do so via a standard IPO.
ION Acquisition is led by CEO Gilad Shany and Chairman Jonathan Kolber. Shany is also the Managing Partner of ION Crossover Partners (ICP). Prior to co-founding ICP, Gilad spent a decade investing in public and private companies with Baron Capital, and with Magma Venture Partners. Kolber also manages his family office in Canada and serves as a Partner and Senior Advisor of Viola Growth.
Merging with SPACs has become a popular way for companies to enter stock exchanges this year. SPAC companies have a limited window, usually of two years, to begin activity. If they fails to generate business within that time frame, the money is returned to investors.