Mercedes Benz invites Israelis to take part in its In-Car Coding Community for new apps
Through the company's R&D center in Tel Aviv, the car manufacturer has invited Israeli developers to participate in the international competition to offer innovative ideas
Car manufacturer Mercedes Benz has created what it is calling an In-Car Coding Community for developers, startups, and software companies to develop useful and innovative apps for its cars and trucks. Applications are currently open until March 14, where a total of 30 'teams' will be selected for the mentoring stage. The best developments with potential for implementation and assimilation will be presented at the company's hybrid conference, to be held sometime in April 2021.
"We're strong believers in the value of the community and that's why we're reaching out to the community for the first time and asking for companies or individuals to come in and offer apps they would like to onboard on our platform," explained Adi Ofek, CEO at Mercedes Benz Research and Development Tel Aviv.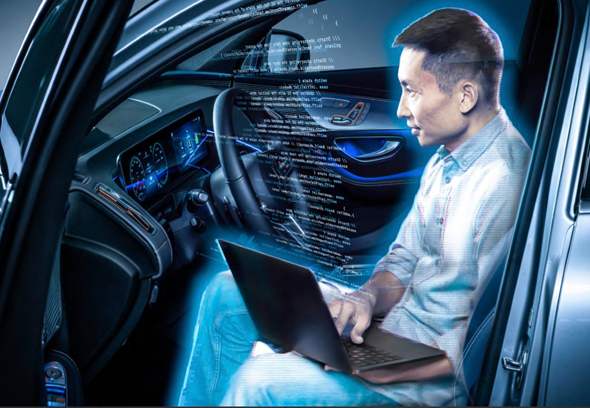 The best developments will be presented at the company's hybrid conference. Photo: Mercedes

"The teams will be working with our respective business units in developing their ideas, either business-wise or technically. In some cases, we will grant them access to our coding platform, so they have access to our APIs," explained Eyal Mayer, Head of Innovation at Mercedes Benz R&D Tel Aviv. Mayer, who is part of the competition's judging and mentoring team, noted that the competition encourages the connection of Israeli developers, startups and companies with the vehicles of the future.

The community is open to teams of up to five participants from around the world, but Israelis are encouraged to participate due to their entrepreneurial spirit and the reputation of Startup Nation.

"We strongly believe in the Israeli ecosystem and the potential for collaborations with Israeli companies. The competition is part of the company's strategy to create a commercial ecosystem that will lead to future collaborations with car application developers," Mayer said.

Participants are encouraged to provide solutions and products for Mercedes Benz's luxury car systems and also its trucking system.