Future Meat completes $26.75 million Series B to market chicken substitute
"Cultured meat technology is the Apollo program of the 21st century," said founder Prof. Yaakov Nahmias
Israel-based Footech company Future Meat Technologies announced that it has raised $26.75 million in series B funding. It also announced that it plans to market its cultured chicken and plant proteins chicken substitute to consumers and restaurants within 18 months. Among the investors in the series B round were Tyson Foods, ADM, Müller Group, and Rich's Products Corporation, alongside leading venture capital investors such as S2G Ventures, ADM Capital, Emerald Technology Ventures, Manta Ray Ventures, and Bits x Bites.

Future Meat's technology is based on the rapid natural proliferation of connective tissue cells. What's unique about their process is that unlike most artificially-grown meat, it does not require the expensive use of stem cells. Its technology is based on the work of its chief scientist Prof. Yaakov Nahmias from the Hebrew University of Jerusalem.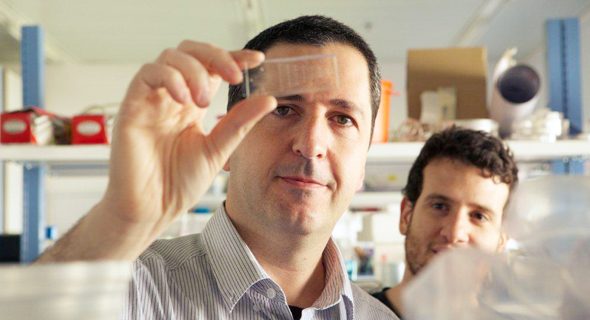 Prof. Yaakov Nahmias. Photo: PR

"Cultured meat technology is the Apollo program of the 21st century," Nahmias, who is also the company's founder, said in a statement. "It required massive efforts of biologists, chemists, engineers and food experts to reduce the cost of cultured meat by over 1,000-fold in just a few years. We are proud to be within reach of cost parity with traditional agriculture without any need to resort to genetic engineering, ensuring the supply of safe, delicious food for coming generations."

Future Meat said it expects its pilot facility to start production in the first half of 2021 and is currently seeking regulatory approval in several territories.