Interview
eToro's CIO: GameStop is not the story, but rather the rise of a new generation of investors
"We shouldn't be asking how this will end, but instead, realize that this is only the beginning," says Gil Shapira
"What's taking place these days with stocks like GameStop is just a passing phase and not the big story when it comes to the rise of a new generation of investors," claims Gil Shapira, Chief Investment Officer of multi-asset brokerage and social trading company eToro, in an interview to Calcalist.

"There is a lively debate over this specific event, but the real story is about changes to the way people make investment decisions. It is a major conceptual change that has been taking place for several years and has now reached a boiling point. We shouldn't be asking how this will end, but instead, realize that this is only the beginning," Shapira said.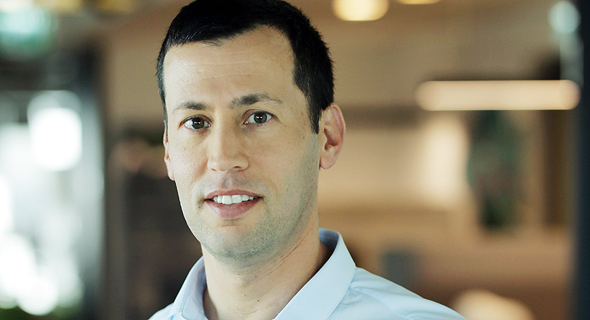 eToro CIO Gil Shapira. Photo: PR

The war being waged on Wall Street between young investors and dominant hedge funds has captured the attention of millions around the world but has yet to be felt in Israel in a big way. Only few Israeli investors trade in GameStop and AMC stock, which are at the center of the drama, and a Telegram group has been opened to report on the latest developments, but so far it isn't seeing big numbers. However, Israeli-based company eToro was definitely impacted by the events, especially after rival investment management app Robinhood decided to block trade in the aforementioned stocks.

Later on, Robinhood decided to merely limit trade in those stocks, but the damage had already been done, with many users choosing to ditch the app. Last year, eToro received permission to operate in the U.S. and recent weeks saw roughly a million new users join its platform, many of them in the wake of the Robinhood fiasco. For comparison's sake, throughout all of 2020, five million users joined eToro. Its total userbase now stands at 18 million, substantially larger than Robinhood's record numbers for 2020, when it boasted 13 million users prior to the mass exodus of recent weeks.

"Young people should be given their due credit," said Shapira. "This isn't a mob of people pressing 'buy' or 'sell' at random. They want to read up, listen, and consult, but to do so in an unmediated way on social media. Just like nowadays people care less about a single restaurant review written by a critic and more about aggregated rankings based on crowd wisdom before choosing a restaurant or a meal, the same goes for investments," he explained.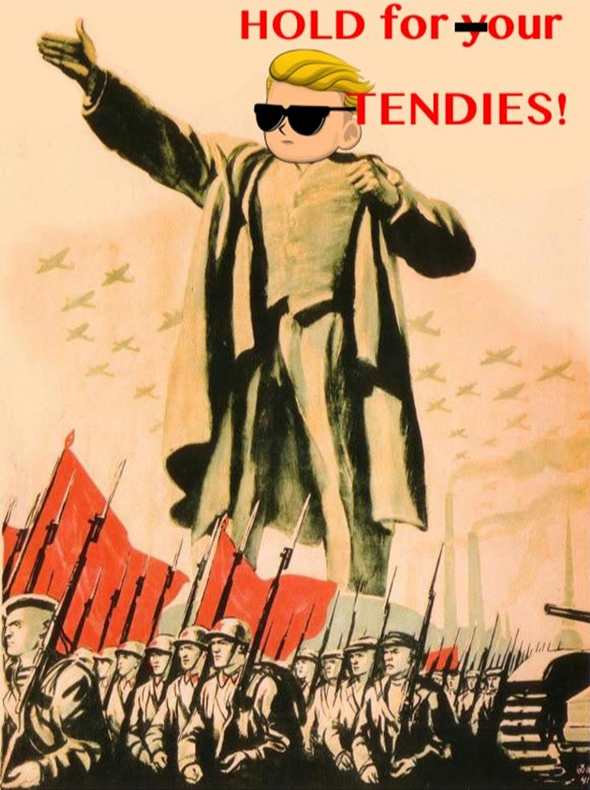 An instagram post featuring the icon of WallStreetBets

Shapira said that according to eToro figures, the last few years have seen a significant increase in retail investors' share of global trade. According to the figures, a quarter of all trade is concentrated among retail investors, which historically had made up only 10% of the market.

"Most of them don't coordinate with each other or function as a herd," he said. "We mustn't allow the recent events, as interesting as they may be, to confuse us. We estimate that hundreds of millions of investors, who were born in the 1980s and later will continue joining social investing networks. We are seeing excellent returns by our investors. And it is not because of stocks like GameStop. The claim that these investors haven't experienced a down market yet is not true either. Whoever experienced March 2020, is keenly aware of what a falling market looks like, it was even a faster drop than the one we saw in 2008."

Shapira said that the average eToro user is 36 years old and that the average is gradually dropping. The company uses a similar model to Robinhood's. It enables commission-free trading for low sums, including fragments of shares, for example selling parts of a full Apple share, which costs $130 for $50. Its business model is based on compiling many small users' orders and transferring them to eToro's partner brokers. Robinhood, meanwhile, is based on selling its users trading orders to so-called liquidity providers who carry out the trades on behalf of the users.

Shapira insists that unlike Robinhood, eToro does not provide data on its users' trades to liquidity providers in advance. Since eToro only started its U.S. operations fairly recently, most of its users are based in Europe, Asia, and Australia, even though most of the trades are done in the U.S. market. Though its roots are in Israel, eToro is not permitted to operate here.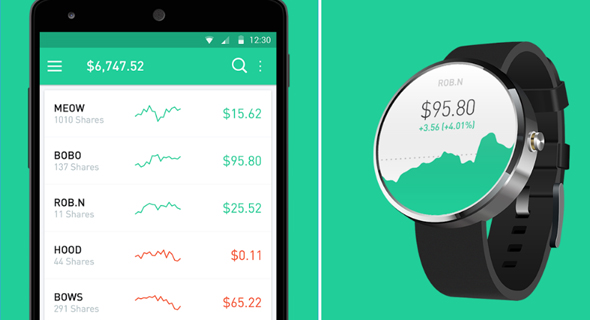 Stock trading app Robinhood

Shapira is cautious when it comes to the topic of limiting or banning trade the way Robinhood did. "Anywhere we can provide liquidity we will continue to do so. We also enable trade in commodities, but every user must undergo a suitability test, and answer a questionnaire about their identity, their understanding of the capital market, and their level of familiarity with common terms. Depending on the answers, we may limit some people from trading in commodities, as well as from trading cryptocurrencies. But 85% of trades on eToro are not in commodities but in stock and cryptocurrencies. We also enable opening short positions on some assets, in accordance with what the liquidity providers offer."

Only in this case all the sharing and transparency have opened the door for market manipulation, as some have claimed about the trade in GameStop stock.

Are you concerned over regulators intervening in what you do?

"If the regulators think they have to get involved, they will. For our part, we sent emails to our users and posted on our feeds an explanation and reminder that we recommend exercising discretion and maintaining the basic rules of the investment world: diversify your portfolio, read, research, and invest in what you are familiar with and know in the long run."

How will it all end?

"The capital market has its ways of balancing things out."

Meanwhile, trade in GameStop stock was frozen yesterday after it dropped by more than 30%. At the same time, Robinhood raised an additional $2.4 billion.

Brothers Ronen and Yoni Assia founded eToro in 2007, with Yoni functioning as its CEO. In the wake of masses of young users joining the platform, the company's revenue doubled in 2020, reaching $500 million and making it profitable for the first time. The company employs 1,000 people, 700 of them in Israel.

Calcalist recently revealed that eToro is planning a Wall Street IPO, similarly to Robinhood. The latter is aiming for a $20 billion valuation, but following the events of recent weeks, many doubt it can reach that. The Israeli company is eyeing going public at a $5 billion valuation in the first half of 2021, but it depends on the existing upwards trend of tech stocks continuing and on the unusual behavior of the young investors not causing the markets to crash.