Can Israel's V-Bot help other countries catch up with the country's vaccine drive?
Israel's vaccination rollout has been an example for the world - now's the time to send its robots overseas
Following the historic rollout of Israel's Covid-19 vaccination campaign, automation solution provider Kryon is scheduled to release its robot, V-Bot, to HMOs and healthcare providers around the world. The news comes as Israel prepares to extend its vaccinations to those over 16 years of age due to the pace of its program.

The logistical complications facing healthcare organizations attempting to administrate Covid-19 vaccines are large. Hospitals typically receive new vaccines with little notice which places pressure on staff to schedule last-minute appointments. With V-Bot from Kryon, Israel was able to automate the process and schedule more than 100,000 vaccination appointments per day, and now 30% of Israel's 9 million citizens have already been vaccinated.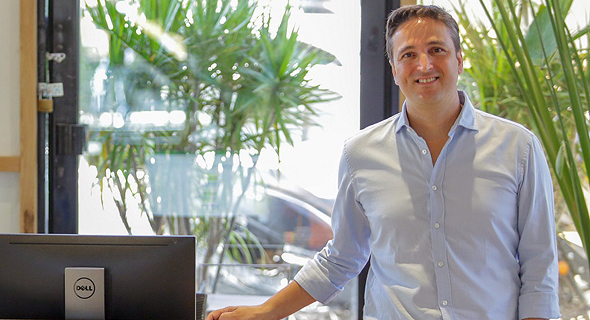 Harel Tayeb, CEO of Kryon. Photo: Kryon.

Israel's largest HMO, Clalit Health Services, is using the Kyron V-Bot which has helped it automatically schedule 100,000 shots per day. Kyron is offering its V-Bot to all healthcare providers to help with the double-appointment procedure. It includes an unlimited number of software bots to help with mass-scheduling and Kyron will customize workflows depending on the structure and needs of specific healthcare organizations.

"Kryon is proud to help Israel mobilize the world's fastest and most extensive Covid-19 vaccination drive," said Harel Tayeb, CEO of Kryon. "Our mission now is to replicate this success on a global scale. By automating the multi-step process of scheduling vaccine appointments, Kryon's scalable V-bot can easily support this critical effort and get the vaccine first to people who need it most, and then to the population at large."

While Israel has been largely successful in the deployment of Covid-19 vaccinations, other countries have been less so. The United Kingdom is administering vaccines at a rate that is roughly one-third of Israel's per 100 people and yet this is still way ahead of most European countries. The United States is administering vaccines at a rate of 0.39 people per 100 people, compared to Israel's 1.54. This disparity can be credited to anything from population density, access to healthcare facilities, or general logistic management from local and federal governments.

The worldwide vaccination rollout displayed operational problems for healthcare organizations, forcing governments and private services to reconsider healthcare in the future. "Automation is the only way to improve efficiency and ensure the maximum number of people receive vaccinations in a timely manner," Tayeb continued.