IL Tech in NY
Don't be afraid of dipping into local activities, urges New York Angels
As part of IL Tech in NY in collaboration with 'Israeli Mapped in NY', the venture capital firm shared some of the ways Israelis can feel at home when moving abroad
When moving to New York from Israel, it can be easy to stay in your bubble of culture and other nationals who moved there before you. According to executives at venture capital firm New York Angels (NYA), newcomers should make the effort to explore local cultures.
"Learn the culture through local involvement including activities such as Toastmasters or charities," Donna Redel suggested. "For instance, TAU and the Technion have fundraising presence in Israel with many locals involved."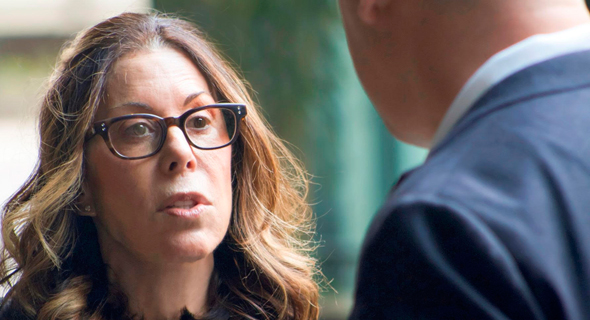 NYA's Donna Redel. Photo: NYA

NYA joined CTech for its IL Tech in NY series to share how the firm operates in New York among some of the most innovative and create people out there: New Yorkers.

Name and type of organization: New York Angels

Main fields of investment:

Because of the diverse experience of the membership, the group is receptive to a wide variety of industry sectors. The strength of the group is its ability to invest significant capital collectively, to help entrepreneurs define, track and achieve their goals, and to make introductions to customers, vendors, potential employees, and later-stage investors that can accelerate growth.

Year of founding/start of NY operations: January 2004, as a spin-off from another group.

Total sum of investments/size, number of funds: Our members in aggregate invest between $7-13 million a year.

Median investment amount/Average investment in startups: Roughly $150,000/$335,000

Number/size of rounds led: 4-8 per year, typically $1-2 million in size.

General background:

New York Angels (NYA) is one of the longest-running active angel groups in New York City and has invested over $100 million in entrepreneurial ventures. The group is an independent consortium of over 130 individually accredited angel investors, each of whom invests individually in companies. There is also a sidecar fund that invests in rounds where members in the aggregate will invest over $250,000.

Company's vision:

Members of NYA typically invest in the launch stage after there is a working prototype and some traction. In the aggregate, NYA members invest from $100,000 to $1,000,000 in a given seed/early-stage company's initial round, participate in follow-on rounds, and syndicate deals with angel group partners and VCs of up to $3,000,000. NYA members value diversity and in 2020, 37% of the companies funded by NYA members had a female and/or minority founder, which is much higher than the industry average.

What types of Israeli startups/entrepreneurs are you interested in?

The Israeli Investment Committee (IIC) is a group within the New York Angels that focuses on finding, mentoring, funding, and enhancing opportunities for Israeli entrepreneurs to succeed through to exit. We focus on companies that fit the NYA general criteria but need some coaching to present successfully to the entire group.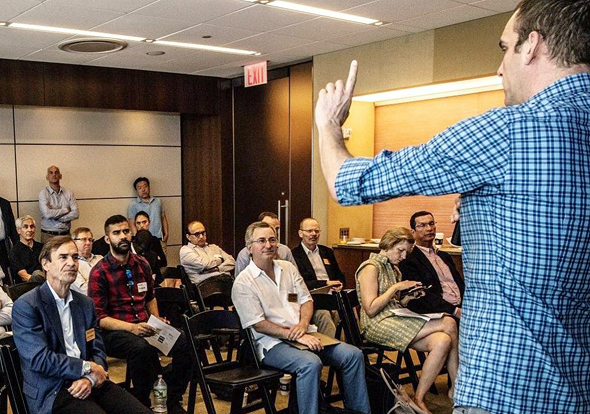 Albert Mitchell from NYA. Photo: Albert Mitchell

Why invest in an Israeli company in New York? What advantages do such companies have? How is the New York market different from the Israeli market?

While this is not our only focus, part of our mission is to mentor and support founders and this is easier if they are in New York City. New York Angels' ranking as one of the most active angel groups in the world stems partially from its strong networking connections in the U.S., which is the main fund-raising market for most Israeli startups.

How do Israeli entrepreneurs/startups differ from their local counterparts?

There is a more informal network for Israeli entrepreneurs and some reluctance to deal with the more formal process that NYA requires including completing forms on Gust and presenting well-honed and polished 10-minute pitches.

Two suggestions for Israeli entrepreneurs on what to do in New York:

Network for investments, partnerships, and sales through local organizations in your field.

Learn the culture through local involvement including activities such as Toastmasters or charities - for instance, TAU and the Technion have fundraising presence in Israel with many locals involved.

Two suggestions for Israeli entrepreneurs on what not to do in New York:

Do not stay inside the Israeli community "bubble" and connect with others, especially in your industry.

Do not be discouraged by the different communication style, try to adopt some of it while remaining authentic.

On a scale of 1-10 how much did the Covid pandemic impact your work?

8 - In 2020, our members invested in the same number of both new companies (ones we haven't seen before) and follow-ons as we did in 2018 and 2019. Covid-19 hasn't affected the size of the group or our members' propensity to invest, and with the move to online more investors attend our meetings than in other years historically. On the downside: a decrease in our ability to meet with colleagues face-to-face as well as entrepreneurs in incubators such as FoodX and innovation centers such as Newlab.

Can you share with us 2-3 success stories that describe some of the most successful investments you have made?
Tel Aviv-based Nutrino, founded in 2011, uses artificial intelligence and machine learning to create a virtual nutritionist, that can create a food plan specifically fit to users, based on their dietary needs, their medical profiles, health goals, preferences, and lifestyles. The company raised $11.5 million according to Crunchbase. It was acquired in November 2018 by Medtronic for what was estimated by Calcalist to be around $100 million.

New York City-based Kasisto, was founded in 2013 with the vision of enabling companies to engage and transact with their customers through intelligent conversations, anytime. According to Crunchbase, Kasisto has raised a total of $50.5 million in funding over five rounds. Their latest funding was raised on Feb 4, 2020 from a series B round. Certain members of NYA participated in the August 2014 seed round and/or in the latest round.

New York City-based New York Shipping Exchange (NYSHEX), Founded in 2015, is determined to eliminate the distrust between shippers and carriers that has been created by the lack of accountability in ocean contracts. The company has raised a total of $27 million in funding over four rounds according to Crunchbase with the latest funding on Aug 14, 2020. Certain members of NYA were part of the August 2017 and/or the latest round in August 2020.

The IL Tech in NY project is a collaboration between CTech and Israeli Mapped in NY.
For more information: Franklin@IsraeliMappedinNY.com