Three Israeli startups working for a future of safe and effortless driving
While Valerann, NoTraffic and Nexar each offer unique hardware solutions to gather road user data, the real treasure is in the data itself and the AI-driven software that detects, classifies and communicates the trove of information
Imagine a future where traffic and car accidents are things of the past, where road infrastructure seamlessly communicates with traffic lights and vehicles. Each in their own way, three visionary Israeli startups are using AI, data and analytics to improve mobility, reduce accidents and digitize the physical world for smarter city management.
While Valerann, NoTraffic and Nexar each offer unique hardware solutions to gather road user data, the real treasure is in the data itself and the AI-driven software that detects, classifies and communicates the trove of information. "Every bottleneck begins with a single car," said Michael Vardi, Co-founder and CBO of Valerann. "One car slows down and it creates a shockwave, causing massive congestion. By the time road operators realize what's happening, it's too late."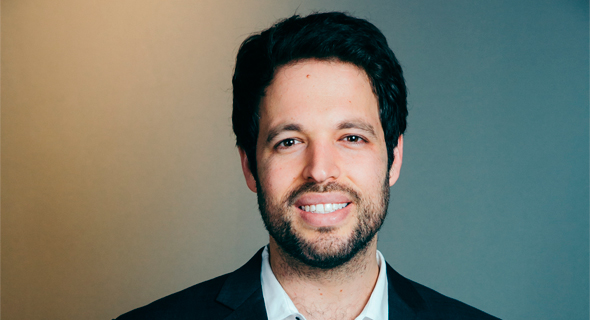 Michael Vardi, Co-founder and CBO of Valerann. Photo: Valerann
But with Valerann's in-road sensors, he explained, cities and private road operators are empowered with granular data that identifies the movement of each vehicle down to 10-centimeter accuracy. "In this case, Valerann could enable operators to change the speed limit, the entrance-light sequence, the price of toll, all before traffic builds up as a preventative measure."
These road operators are the superheroes of modern mobility, Vardi said, but they aren't currently equipped with the requisite data to succeed. To provide real-time vehicle movement data, the company aggregates and analyzes data from three sources: (i) their proprietary layer of sensors in the road, which provide a live 2D view map, (ii) existing traffic light cameras, radars and sensors, and (iii) 3rd party data from user-enabled applications like Waze and Twitter and "floating car" data from connected-vehicles themselves. Distilled by Valerran's AI-powered software, this mass of data allows road operators to improve traffic flow and reduce accidents, all while paving the way for Vehicle-to-Infrastructure (V2I) and Vehicle-to-Vehicle (V2V) communication in the upcoming autonomous era.
According to Vardi, less than 4% of roads today are actively monitored, largely due to the high prices of fiber optic cables and other supportive equipment. Since Valerann's sensors are IoT-enabled and wireless, they are over 80% cheaper. From the RGB LED-enabled sensors, data is sent at 5G speeds in real-time to gateways, or wireless communication units located alongside the road. Each gateway collects and processes data from up to 200 sensors and transmits the information directly to the cloud and to connected vehicles on the road.
As they expand, Valerann is focusing on partnerships with large-scale private road operators, such as Global Via in Spain, to validate the model before further growth with the public sector. To date, the company is monitoring and managing hundreds of kilometers of the busiest motorways across Israel, Spain, the UK and the U.S. "These are huge players," Vardi says, "and very often one client can be worth 10-15 million in annual revenue." They have also begun to partner with automotive OEMs such as Jaguar and Land Rover to make data directly available to vehicles.
Valerann was founded in 2016 and has raised $14 million to date, including a just-signed $7.5 million round led by an Israeli traded VC and a strategic U.S. investor. They are hiring in both London and Tel Aviv.
Similar to Valerann, NoTraffic is digitizing road infrastructure management. The difference is in the method; instead of in-ground sensors, NoTraffic is attaching plug-and-play AI-enabled sensors at eye-level on traffic lights.
"Traffic lights haven't changed in more than 50 years," said Tal Kreisler, NoTraffic's Co-Founder and CEO. "We've developed a cloud platform that digitizes the physical layer. Our sensors detect approaching road users, calculate millions of potential scenarios each second, and implement optimal decisions by communicating directly with traffic lights and connected vehicles."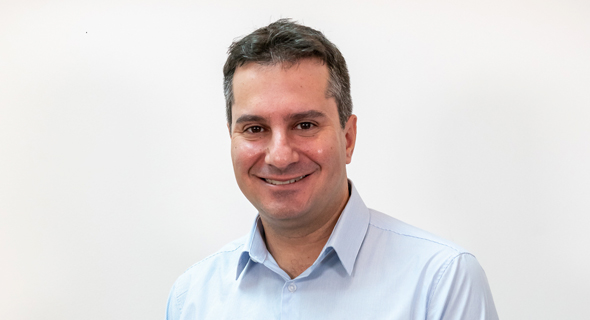 Tal Kreisler, NoTraffic's Co-Founder and CEO. Photo: NoTraffic
NoTraffic's 5G-LTE-enabled sensors classify road users by car, pedestrian, bike or public transit, and then stream this data to the cloud for processing. An AI-powered optimization engine installed in the traffic light cabinet aggregates data from the machine-vision and radar-enabled sensors, and operates traffic light performance autonomously.
In other words, with NoTraffic, you'll never have to wait at a red-light again at 2:00 AM, or any other time when there's no reason to wait. In fact, deployment of the sensors along a main thoroughfare in Maricopa County, Arizona resulted in a 54% average delay reduction, according to Kreisler.
But the platform can do more than reduce traffic, it can save lives. Tagged the world's first autonomous traffic management platform, the system features emergency vehicle prioritization and right-light extension elements, devices that can prevent accidents in real time and reduce emergency medical response times. For example, if an intersection sensor detects an oncoming vehicle at a high speed while the traffic-light is red, the platform can immediately identify this dangerous behavior, switch the cross-traffic's light to red, and directly warn connected vehicles to prevent a potential accident.
As with Valerann, while the sensors are important sources of data, they are only sources. The real value is in the cloud based traffic management center, which enables traffic operators to seamlessly implement the city's traffic policies, such as speed reduction and traffic light changes, and respond to incidents in real time.
While the company's primary market is the U.S., NoTraffic is also expanding to Europe and Japan. According to Kreisler, today the company serves about one million people; by 2025, NoTraffic seeks to impact 100 million. Soon, they also hope to operate in Israel.
"It's always the shoemaker that goes shoeless," Kreisler said, referring to the tendency of Israeli high-tech companies to export their solutions abroad before implementing them at home, a trend that Micha Schreir, CEO of Tambour, recently lamented. "But the government is becoming more open to innovation and beginning to see that the potential benefits outweigh the risks. Once Israel declares itself as an island of technology and we let go of regulation, the impact on the economy and quality of life for all will be enormous."
To date, NoTraffic has raised $8 million and is in the process of raising an additional round. The company was founded in 2017 and is hiring for various positions in Israel.
Nexar is taking a different approach. Powered by a smart dash-board camera, Nexar turns cars into sensors that produce a constant, real-time flow of Google Streetview-like footage. They are pioneering the field of "crowd-sourced vision."
As with the other startups, the real value is found not within the hardware but rather the data trove and AI-algorithm that aggregates, processes, and provides insights. With its constant stream of street-view data from hundreds of thousands of users across more than 55 countries, Nexar offers a host of data and business intelligence services for its drivers, insurance companies, alt-data users, and more.
The three pillars of Nexar's business are: (i) Network – selling the cameras and powering third-party devices (eg. Scosche) with their software, (ii) Data – curating data products, including smart city management tools, and (iii) Platform – powering crowd-sourced applications for drivers, such as insurance services.
"Cameras allow you to sell really interesting connected car services," said Kate Balingit, SVP, Sales and Business Development at Nexar. "Right now, a driver may seem a notification about a road blockage on their navigation app that people have manually annotated. With our automated AI-detections coming from a network of drivers, we can get the driver a picture of the blockage from another driver two miles down the road. Other applications that we're building out including the social sharing of clips, a SaaS insurance product, and sentry mode, where the camera "wakes up" when a person is trying to break into your car."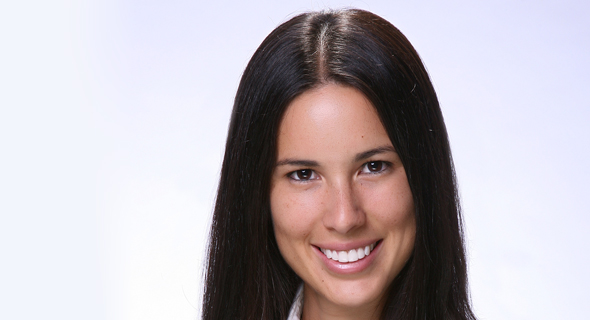 Kate Balingit, SVP, Sales and Business Development at Nexar. Photo: Nexar
"One that I'm particularly proud of is that we're working with an OEM to show how to use a camera to detect on-street parking. We have all these eyes roaming the streets, and they can actually see on-street parking availability. This is something of massive interest," Balingit said.
For insurance, the benefits are also enormous. "For example," Balingit told CTech, "we have deals with insurance companies where they pay, say, $10 a month to Nexar. And then drivers receive a huge insurance discount, because Nexar shares accident video and incident reconstruction with the insurance company."
In the next few years, Nexar is seeking to convert its offering from an aftermarket product to pre-market and become an integral part of the vehicle manufacturing process. The company also continues to develop its vehicle-based data products, a market that could be worth as much as $750 billion by 2030 according to McKinsey.
With each of these startups launching different sensory solutions, I asked Kate if there was potential for collaboration or consolidation. In a recent demo, she said, Nexar partnered with NoTraffic to help detect red-light runners on the road and notify incoming vehicles at risk. In addition, she shared that the company is working on an open standard through which various types of sensors could contribute data to the same network.
"It's not a closed walled garden," Balingit said. "We don't own it, per se, but we can provide services that help people use that standard. The whole idea is that anyone can write sharing sensor data in the same language with an open source code."
Co-founded in 2015 by Eran Shir and Bruno Fernandez-Ruiz, Nexar has raised $97 million to date, including a $52 million series C round last year in a deal led by Corner Ventures. The company is hiring for various roles.
As vehicles become more autonomous, the need for pinpoint-accurate vehicle location data is becoming more essential to safe driving. As Valerann, NoTraffic and Nexar demonstrate, achieving this objective is three-fold: First, the input: massive volumes of data must be collected, through sensors or cameras for example, whether in-ground, in-car, or attached to infrastructure such as traffic lights. Second, the processing: data must be carefully sorted, analyzed and converted to actionable insights in real-time. Lastly: the output: insights are communicated to people and machines through IoT and connectivity.
This is a huge deal. According to the World Health Organization, road traffic injuries cause an estimated 1.35 million deaths annually, about one person every 25 seconds. There is a great pain and there is a paucity of current solutions. However, with these three visionary startups, there is no doubt we are one step closer to a safe and effortless driving experience.
Andrew Jacobson is a CTech guest writer. He is an associate on KPMG's M&A team in Tel Aviv. He made Aliyah from Boston in Sep. 2020 after graduating from Brandeis University.