Opinion
Israel cannot afford to depend only on buyouts and high-tech
High-tech is great, exports are essential, but you cannot just base an economy on miracles like huge exits
As of writing this, the State of Israel has, according to some estimates, about one million unemployed. Many have had to take leave without pay and many, especially from industries like tourism and catering, will probably no longer return to work in their professions. On the one hand, Israel is desperate to make new jobs available; on the other hand, the Israeli industry suffers from severe labor shortages. I do not blame the unemployed, the public, or the "Israeli mentality." The guilt lies with the Israeli governments that for years have neglected and discriminated against the local industry.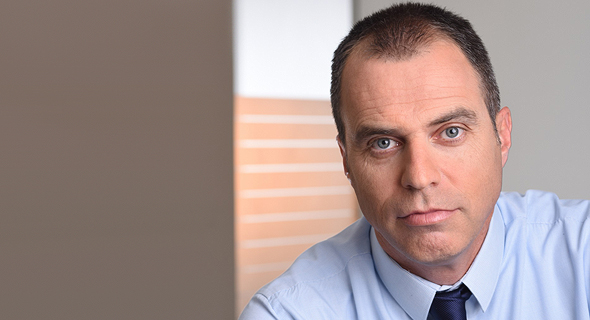 Micha Schreier is CEO of Tambour. Photo: Eli Gross

The original sin of misguided economic policymakers is in the unbalanced aid in favor of exporters. Tambour chose to establish a factory in the southern industrial area of ​​Ashkelon, a factory that already provides, and will continue to provide, a livelihood for dozens of families; a factory that sometimes operates under missile fire and during epidemics giving the periphery a critical boost. Nevertheless, Tambour will not receive a cent. However, if we were exporting a few sacks of goods, the authorities would be queuing up to pay us their respects.

This situation stems from a distorted perception of what contributes more to the Israeli economy. Exports are undoubtedly significant, but a stable and robust economy should, over time, also be based on domestic production that replaces imports. After all, the other side of exporting is importing. If policymakers view export as the ultimate good, then import means loss. Domestic production replaces imports - instead of our money being scattered around the world; it stays in the country. What is more real than that?

We Israelis tend to be blinded by the dream of big corporates buying out startups (exits). Every startup sold to a huge multinational corporation evokes a burst of patriotic feelings in us. Of course, high-tech is welcome, and I wish great success to every entrepreneur, but it is impossible to base an economy on these exits. The success of Israeli high-tech enjoys a relatively small section of the public. The way to produce real prosperity for everyone is to invest in the beating heart of the economy, which is the industry.

If we do not receive benefits from the state, then at least they should refrain from interfering. Today, you have to be a little crazy to set up a factory in Israel. The bureaucracy - from planning to construction, obtaining environmental and fire permits, etc., sometimes makes no sense and it changes all the time. If one has dealt with the bureaucracy and set up a factory, it is nearly impossible to run it due to the inability to find suitable workers. Herein lies one of the country's genuinely great failures.

In the past, vocational schools were widespread in Israel. These schools trained young people in professions, such as electronics, electricity, and mechanics. I am a proud graduate of such a school. Unfortunately, the state has dried up and closed this critical training and left the industry facing a huge deficit. Were it not for the welcome immigration from the Soviet Union in the 1990s which provided some more oxygen in quality workers, the industry would have collapsed two decades ago. Today we are once again having a difficult time recruiting workers, even at the height of the greatest employment crisis in the country's history.

High-tech is great, exports are essential, but you cannot just base an economy on miracles like huge exits. If we do not know how to maintain a stable, strong local industry that does not flee at the first sign of a crisis, does not move lines abroad, and remains committed to the country, we will not survive. Since Israel is an island whose skies and ports also close occasionally, we cannot afford to rely solely on imports. We are in the 90th minute. If the government does not act now for the Israeli industry, there will be nothing to fight for within a few years.

Micha Schreier is CEO of Tambour, a paint and construction company in Israel.