HR Post Covid
Covid-19 shows us that "every crisis has a silver lining," says Caja Robotics
It was challenging for most companies to battle the pandemic, but Caja Robotics highlights how Covid-19 helped reinforce the famous cliché
"I believe that this crazy year, by creating so many crises in so many life aspects, has also reinvented the cliché that every crisis has a silver lining," explained Hila Fluman, Global VP HR at Caja Robotics. "First, for our specific line of business... Second, for our company, it was an opportunity to walk the talk."

Every company needed to pivot in one way or another: whether it was moving to video calls or upheaving the onboarding process. For Caja Robotics, it was a chance to use technology but not rely too heavily on it. Here's how they did it.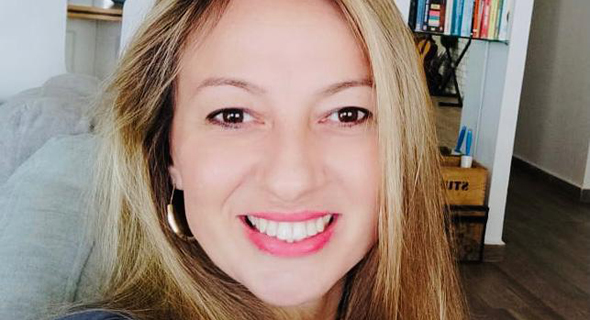 Hila Fluman, Global VP HR at Caja Robotics. Photo: Caja Robotics

Company Name: Caja Robotics.

Caja Robotics is a goods-to-person (G2P) solution for unit picking that increases order picking efficiency and storage capacity of warehouses while improving the work environment of warehouse employees.

HR Leader: Hila Fluman, Global VP HR.

Field of Activity: Automation warehouse and Robotics.

Number of employees/location: 60 employees, headquartered in Binyamina, Israel, and employees in the U.S and Europe.

Professional background of HR Manager:

I hold a BA in Psychology and an MBA, specializing in Business Psychology, and have around 14 years of experience in the HR domain, starting from talent acquisition roles heading towards managerial positions mainly in global high-tech companies. My expertise is establishing HR as a strategic pillar, basically from scratch.

On a scale of 1-10, how much did the coronavirus pandemic disrupt operations at the company?

Overall, I would have to say 4. After the first shock we have experienced as a company with the rest of the world, our people have demonstrated a high level of adjustment to this new imposed setting, and a great commitment to make things happen by being flexible in mind, creative, and most of all understanding that despite all barriers we do not stop pushing our business to the next level.

What interesting technological tools do you use in employee management/recruitment?

We strongly believe in digitization to make things easy for our people, therefore we are already practicing digital tools in talent acquisition and exploring tools for onboarding, feedback processes, and other operational needs. For instance, the entire practice of screening candidates has experienced a revolution – the video tool existed but never once have we hired people without meeting them in person, and now we are pushed towards using online tools for effective interviews because it saves time and expedites the process.

Having said that, I must emphasize that although we show great respect to technological tools, we always stay on guard not to place the tool as a barrier between the company and our employees, especially when it concerns employee relations. For example, our new feedback process is futured to be digitized, but our primary focus will stay on trainings of how to conduct those meaningful valuable discussions. In addition, important and sensitive conversations are always better to be conducted face-to-face despite the availability of the video. The onboarding process cannot be dependent on webtools, the tools should provide the setting but not the guidance and support. We manage our relations with our people directly, and everybody always have a human being to turn to, the tools – are just tools. We are doing our best to keep it this way.

What positive and/or negative impact did the outbreak have on the human capital of the company?

I believe that this crazy year, by creating so many crises in so many life aspects, has also reinvented the cliché that every crisis has a silver lining. First, for our specific line of business, the crisis has empathized the need for our products, and the growth and investment in infrastructure was more vital than ever. Second, for our company it was an opportunity to walk the talk; demonstrate to our employees matters of fairness, transparency, and compassion. We made sure to stay in touch with the employees, communicate on every step that was taken by the management team to get through these difficult times, not sugar coating the messages and show great consideration for the fact people work under unprecedented circumstances. In return, we received a high level of cooperation and commitment, low turnover, low level of sarcasm and good business results.

Additional positive impacts spotted in the online meetings area; people show up on time and interrupt each other much less than before, so others get to finish their sentences.

But, with respect to the silver lining, there is also Zoom fatigue across the board, especially for people who work with many interfaces daily. Socializing is a basic need, so those coffee breaks that were tagged by many as a waste of time, have a greater meaning than just coffee. The spontaneous yet meaningful interactions have decreased significantly, and in overall working from home is pulled to the extreme.

What are the two major challenges you are coping with these days?

With the blessed growth in business, we are facing growth challenges in many areas, things that need to be done quickly and professionally. So, one challenge is to hire the right talents on board, who are capable and willing to take a part of this journey, and in parallel retaining the great valuable people we already have. The second challenge is constantly empowering the managerial team by providing them a support system which enables them to lead with excellence; guidance, training, managerial tools, openness to changes, and expansion of resources. Good managers turn to great leaders and assure company success.

Are you actively recruiting? If so, what is the process and where can the applicants find you?

Actually, our growth is accelerated these days, so we have many open positions in R&D, Sales and Marketing, QA and others. All openings are posted on our career page and other relevant social media groups. Our hiring process includes meetings with at least four relevant stakeholders, but we are very efficient in that area, so we can expedite the process when needed, and get the right person onboard within a week.

Which changes forced upon you by the circumstances will stay in place after Covid-19 is over, and which are you most eager to revert back to normal?

This year has taught us, along with the survey conducted among the employees, that working from home can be very efficient, and all parties can benefit from it, as long as it's adopted in the right proportion. Switching to video interviews for the most part of the screening process has been proven for its effectiveness in saving efforts for both sides. Furthermore, we have increased the use of digital tools for operational needs and we will continue to use them.

I am not quite positive we can define the new normal just yet, but we are eager to have gatherings and social events which always have a great impact on the company spirit and vibe. We also see the need in meeting in person while brainstorming, solving major issues or areas of conflict. So, 'face-to-face meetings' is definitely not out of style for us, and on the "day after" we will surely adopt a hybrid model, working from home and office. The sooner, the better.