Meet the Israeli AR startup that made it to the Super Bowl
Fuse.ar provides an extensive suite of seamless AR content creation solutions, used among others by American singing and acting star Nick Jonas in his Super Bowl ad
Super Bowl commercials have over the years become just as big, if not bigger, than the game itself. This year was no different, with many millions of people tuning in on Sunday night to view the latest advertisements by the biggest brands and not necessarily watch Tom Brady lead the Tampa Bay Buccaneers to a win over Patrick Mahomes and the Kansas City Chiefs.

This year, an Israeli startup also played its part in the festivities that surround the game, with Fuse.ar's technology being used as an integral part in one of the Super Bowl's commercials. American singing and acting star Nick Jonas, formerly of the Jonas brothers, who has Type I diabetes, appeared in an ad for Dexcom, a company that offers a solution to help with diabetes management. In the commercial, special effects show Jonas as an old man, effects created by an AR filter developed by Fuse.ar. Supplementing the Super Bowl ad is a dedicated website with a special AR filter by the Israeli-founded, Santa Monica-based company, allowing followers and fans to film themselves "watching the game" alongside the singer and diabetes awareness activist. Jonas promoted the Dexcom campaign, including his very own Fuse.ar AR filter, across the social media landscape until Super Bowl Sunday. Jonas has 30.1 million followers on Instagram, 14.4 million on Twitter, and 850,000 on TikTok,

Fuse.ar provides an extensive suite of seamless AR content creation solutions. It was forced to shift its focus during 2020 due to the Covid-19 pandemic, with big clients such as movie studios Warner Bros. and Paramount entering a deep freeze last year because of the crisis. Fuse pivoted and developed products geared towards marketers and brand managers, aiming to empower end-users to create content interacting with their favorite brands and driving organic viral engagement and attention.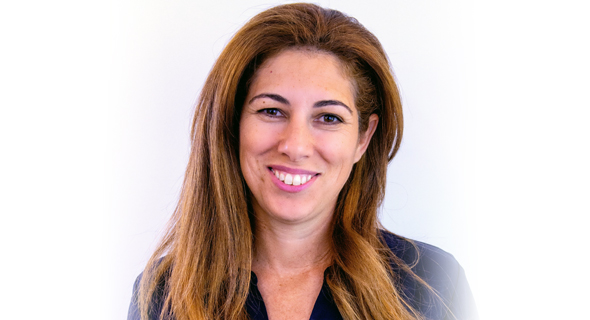 Fuse.ar CEO Liat Sade-Sternberg. Photo: Fuse.ar

"2019 was the year in which we started to generate income and it was amazing. We were displaying growth month-on-month, had signed new clients and got 2020 off to a very promising start with orders and annual contracts. We had a good first quarter but during the second quarter we realized something was happening," Fuse.ar CEO Liat Sade-Sternberg told CTech. "Our clients didn't yet understand the situation, but in the second half of the year we understood that our clients weren't going to be active not only for the rest of 2020 but also in 2021. As long as the theaters were closed they wouldn't be returning to normal work."

Fuse.ar, founded in 2017, boasts several notable investors in the Israeli tech space, including Tal Barnoach, general partner of Disruptive VC, and Gigi Levy-Weiss, general partner of NFX.

"We had a call with our shareholders and they immediately transferred an additional investment. I built a plan in which we reduced salaries and cut our costs. By April, we were already implementing a completely new work plan," said Sade-Sternberg. "This plan included two main routes, one was reducing our expenses, while the other focused on the developmental side and on taking our technology and creating growth with clients that aren't movie studios. By the end of 2020, we began signing SMB (small-and-medium sized businesses) clients. We used the same technology and developed a product that automatically creates AR filters that can be integrated into their Instagram or Snap filters, for example. None of us had considered growth via SMBs previously. This all began from the understanding that even budgets that had been approved in the entertainment industry weren't going to be paid out any time soon.

"SMBs marketing budgets may be much smaller, but their ability to make a decision and start the process is far simpler," added Sade-Sternberg. "We haven't started marketing this product, but word spread quickly and we have reached a situation in which we are being approached by interested clients. This creates optimism that we have really hit onto something."

According to Deloitte's 2021 Global Marketing Trends report, almost four in five people could cite a time a brand responded positively to the pandemic. Not only have consumers noted this reaction but they are reporting its impact on their brand loyalty, with one in five strongly agreeing it led to increased brand loyalty on their part. These quotes from consumers are part of a wider marketing trend report by Deloitte, predicting which trends may help executives meet the challenges of this unprecedented year. The report covers seven different trends, but according to Sade-Sternberg, two stand out as they relate to incorporating AR in 2021 marketing plans: agility and participation.

According to Nielsen's Superdata report, 61% of users share AR ads they see online. 35% of them do it to their social media followers and 26% - to close friends and family. Sade-Sternberg said this is unprecedented when it comes to ads, especially when considering today's media savvy and suspicious consumers.

An additional change that provides added value to AR in marketing are the reforms Apple has made to its privacy policies and the changes that are set to be implemented by Google. With much of the marketing world based on affiliate marketing or data from Facebook or Google, the effectiveness of their campaigns is set to suffer significantly.

"The changes Apple has made to its privacy policies and the changes that are set to be implemented by Google have put the entire marketing world in a place in which they will need to work out different ways to market," explained Sade-Sternberg. "Whether they were based on affiliate marketing or based on data from Facebook or Google, they will no longer be able to reach the same effectiveness. Their targeting won't be the same, and this is without even touching on the issue that ads on social platforms have become invisible to users. Our solution essentially targets new consumers through their friends. My assumption is that if you use Head & Shoulders shampoo and you will use an AR filter with Head & Shoulders objects on one of your videos and post it online, you are likely to be followed by men your age and this significantly increases the chances they will be exposed to the product and buy it."

Sade-Sternberg said that while it is extremely complicated to create an AR ad from scratch, there is so much content out there created by brands and entertainment companies that it can be utilized and revived with AR. "We made AR accessible with our work last year so that anyone can integrate it, whether it is Warner Bros. or a small SMB," she said. "We are seeing clients join and we began 2021 with a very strong pipeline considering the year we just experienced. We are also seeing the responses to the fact that this technology is becoming accessible not just to movie studios but to every possible vector. If you previously wanted to reach such a situation you would have had to download a dedicated application, but what we developed gives anyone access to the tech without even having to download an app. You can use our product either through an API or integrate it directly into a social media platform. This means that every website and every social media profile is a potential client."