Opinion
Women represent an untapped pool of scientific talent, what we need is more role models
In honor of the International Day of Women and Girls in Science, MeMed's Dr. Mary Hainrichson offers some words of encouragement
Over the past decade, there has been a significant improvement in the representation of women in science and technology. The number of women working, studying, and researching in these fields has increased, and female scientists, engineers, and programmers are playing a major role in driving their fields forward. However, a look at the numbers shows that things may not be as promising as they seem. The Council for Higher Education in Israel recently published data showing that only around 30% of students in the fields of science and engineering are women. Why, in 2021, do we still see fewer women in science and technology?

The gap seems to begin as early as elementary and middle school.

Sources indicate that around 70% of middle school girls have an interest in a science-related subject. However, the same data shows that this interest drops dramatically when they reach high school, resulting in fewer female graduates in STEM (science, technology, engineering, and mathematics) subjects.

The problem may well be one of a lack of encouragement. Women who have a sincere interest in science are driven into alternative careers where it seems like they 'belong,' with a lack of role models and positive examples in hard science fields. The question becomes one of how to let women know that they are welcomed in the field so that they can feel confident applying themselves fully to science.

American civil rights activist Marian Wright Edelman once said that you "can't be what you can't see." When girls aren't exposed to enough female scientists and key leaders in the biotech and tech industries, they think that it won't be possible for them to reach those heights. The reality is that there are plenty of potential role models for them in the Israeli biotech and tech industries and in academic institutions. We should be exposing young people to these role models as early as possible in their education, whether it's in the form of a scientific presentation, a lab visit, or even just a chat on aspirations and what it takes to become a scientist in a male-dominated field.

Women in science are currently an untapped pool of talent. Female scientists can bring important life experiences, unique skills, and fresh viewpoints to research questions and scientific methodologies. Integration of women in science is a win-win situation: good for women, and good for the field. My recommendation to any hesitating teenage girls would be to pursue their ability and pursue their desire to become scientists. In doing so, you will not only position yourself for a fulfilling career but can also become a role model for future generations.

This is not wishful thinking but, in some workplaces, it is a reality.

MeMed's interdisciplinary team includes experts in diverse fields such as molecular immunology, bioinformatics, and clinical infectious diseases. Women play an especially important part - 70% of the company's scientists are women.

Female scientists at MeMed help address one of the world's most pressing healthcare challenges. Our technology decodes the signals of the body's immune system to generate insights that improve people's lives. We started with a seemingly simple problem: a child or adult has a suspected infection and arrives at the doctor. Does the person have a bacterial or viral infection, and should the physician treat with antibiotics or not? We've developed a technology that listens to the immune system and helps resolve this dilemma in real time.

Because infections are often clinically indistinguishable, misuse of antibiotics is prevalent and antimicrobial resistance (AMR) is on the rise. AMR is one of the greatest global public health challenges of our time. It is driven mainly by the unnecessary use of antibiotics which is creating selective pressure on bacteria; thereby, developing resistance to antibiotics that were once effective. Antibiotics are our most-relied upon medications in almost every field of medicine. As they become increasingly ineffective, the risk of the spread of untreatable infections increases, as does the cost and time involved in treating them.

As we in MeMed tackle infectious diseases we hope our enthusiasm and dedication will spread across other companies in the industry and inspire the next generation of female scientists and engineers.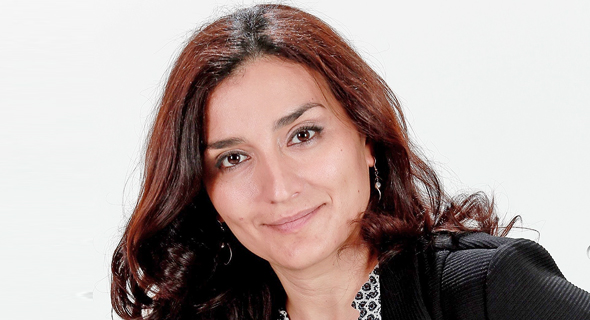 Dr. Mary Hainrichson. Photo: MeMed
Dr. Mary Hainrichson is the Director of Assay Development at MeMed