Employer Branding
HiBob doesn't wait for open positions before attracting talent, even during Covid-19
Even though new employees couldn't get the full scope of the office culture, it didn't stop HiBob from keeping its eyes open for new talent that came its way
"Recruiting success often depends on timing, as well as on the level of our recruitment budget," explained HiBob's VP R&D Ido Stern. "Our tactic was, and continues to be, not to wait until we have an open position. Instead, if we identify good talent, whether they reach out to us or we initiate contact with them, we will find a way to create a position."

Spotting good talent is an incredibly important quality for any startup to nurture in order to secure its success during growth. Therefore, no opportunity should go amiss, even when you stop actively recruiting. HiBob joined CTech for its Employer Branding series to share how it tackles spotting - and attracting - top talent in Israel.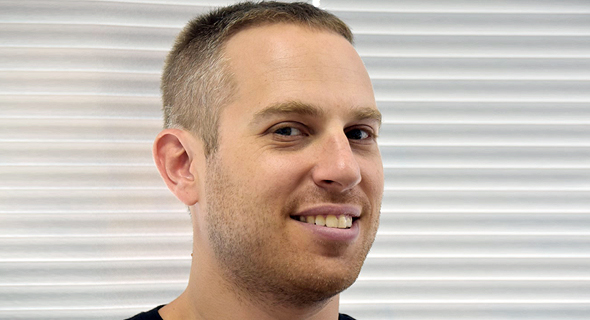 HiBob's VP R&D Ido Stern. Photo: Hibob

General intro and company details:

Hibob's creative strategy of promoting in-house learning and development and actively recruiting during the Covid-19 pandemic has yielded exceptional professional productivity and a happy, energized team.

Hibob was founded to modernize HR tech. Hibob's intuitive, data-driven platform, bob, was built for the way people work today: globally, remotely, and collaboratively. Since its launch in late 2015, Hibob has achieved consecutive triple-digit year-over-year revenue growth. Hibob has become the HRIS of choice for over 1,000 modern, midsize, multinational companies who understand that a powerful, agile HR tech suite is critical to organizational success.

Dynamic companies worldwide, such as Monzo, Happy Socks, Gong, Fiverr, and VaynerMedia, rely on bob to help their HR professionals and managers connect with, engage, develop, and retain top talent. Hibob employs just under 200 people globally. All of them work remotely or in hybrid work-from-home and work-from-office formats.

Hibob's outstanding professional team has maintained its unique positive and upbeat company culture, even when working from home. During 2020 everyone was offered the opportunity to work from the office once or twice a week at will. The hybrid model afforded employees the flexibility to come to the office or work from home as conditions permitted and convenient for them. Hibob plans to continue working in this flexible hybrid mode throughout 2021 as well.

Description of the problem:

The Covid-19 pandemic presented Hibob with several challenges. The most challenging was to create a work environment that would still be capable of supporting the company's goals under circumstances of lockdowns and social distancing. Not far behind were the challenges of caring for our employees, retaining them and helping them develop, and attracting new talent. It seemed overwhelming.

The company had aggressive revenue goals and KPIs, creating an internal challenge requiring our development arm to ensure its teams would be even more productive than before the pandemic. For example, if the company needed a new strategic module related explicitly to reaching the year's revenue goals, as the R&D manager, I needed to make sure that I had the people and skills to drive the product and develop it and launch the required modules on time.

Presenting the refined solution:

Our solution strategy was bidirectional. Our first approach was to identify and promote talent from within the company. We knew we could promote from within our team. We intended to create growth opportunities for our team members even during these challenging times. Our promoted team members stepped up to the challenge and took on greater responsibilities, even while working from home.

Our second approach was to bring new talent to the company. We sought to recruit both in Israel and internationally. Recruiting success often depends on timing, as well as on the level of our recruitment budget. Our tactic was, and continues to be, not to wait until we have an open position. Instead, if we identify good talent, whether they reach out to us or we initiate contact with them, we will find a way to create a position.

What challenges did the Covid-19 crisis and the ensuing social distancing pose to the organization in designing and implementing its employer branding strategy?

Like others, the Covid-19 pandemic surprised Hibob, but as things turned out, our work's impact was not as severe as some feared. Of course, we had to make several adjustments. One of the challenges was figuring out how to preserve interpersonal connections amongst the employees while working from home at hours convenient to them and best suit their individual needs. Many of our employees had to take care of children at home or elderly parents unable to fend for themselves. We put several solutions in place, including setting certain days for specific teams in small groups to meet up (e.g., evening team get-togethers), trying to take breaks together on Zoom, coordinated Zoom lunches, and a weekly happy hour. All of these helped us safeguard our company experience and culture.

An additional challenge we faced was how to recruit new employees over remotely on virtual calls. How do we evaluate people we speak to only by talking to them on a video call. We didn't get to meet them face-to-face. Many times our candidates were from a different country or another city. The recruitment process was also limited to lockdowns and limitations. Altogether, we underwent a significant process.

At times, we accepted candidates without seeing them face-to-face. In such cases, it's essential to understand how they came to be interviewed at Hibob (through a reference, social media, etc.). We observed that it is vital to bring the candidate to at least one meeting at our offices, even if there are no workers in the office. Such a visit helps them understand its potential and allows us to understand the candidate's potential. Because of the virtual interviews, the candidate availability can be more flexible and convenient. The entire process can be completed within several days, swiftly and efficiently.

Everything we were used to doing when recruiting has changed, and we are adapting to the new reality with an understanding that it may go on for a long time to come.

Implementation:

Ordinarily, we provide the team with a team member joining some basics info regarding their new teammate. Each team member brings something unique to the mix and conducts themselves differently. For example – if teams need to meet once a week (as we recommend during the Covid-19 pandemic), one team might do so at the company offices, while another team might opt to meet at one of the members' homes or even outside. Our goal is to maintain the team's connections with one another, streamline the way team members manage themselves, and afford a socially comfortable work environment.

Our people are the company's most important asset, and we need to listen to them and make sure they feel important, that they are being cared for.

Conclusions:

Despite the Corona crisis and the uncertainty, we were able to reach conclusions swiftly. Acclimation to the hybrid work model happens quickly, with a little performance impact. The opposite is true – we saw a rise in performance. Under normal circumstances, people who worked at the office were subject to influences that impeded concentration, and they took many breaks, in contrast to work at home, which stimulates focus.

The past year was split into two parts – the beginning when everything looked rosy, and later on when problems and challenges surfaced. Connections between people weakened. Under everyday conditions, you can see if something is going on with someone, for good or bad, but today that's not the situation. I manage 45 people I'm in touch with daily, and now I don't see them nearly as often. Consequently, there is a need for frequent personal conversations in place of the "water-cooler chats."

We've been forced to adjust ourselves to deal with things that weren't problematic beforehand.
How do we form connections with new team members?
How do we onboard a new person to our team, socially, when we've never met them?
How can we get a feel for our team members when they are in a different location?

From a productivity perspective, the last two quarters were positive for the company and the development team. We built more and sold more than ever before. We dealt with new challenges, and despite them, we succeeded.

At the outset of the Covid-19 pandemic, we looked internally for solutions to overcome problems. Any internal process that we weren't happy with, we decided to fix it or even to stop it entirely if it wasn't successful. We got rid of obstacles in the way we did things that could hinder us in the future.

We underwent numerous developmental processes. This requires in-depth examination -

are we still doing things right? Do we have an upward trend? Do we need more methods? We are building a dynamic product and company, and we accept change.

Tips
Look inward at your organization, map out the things that are working well and those that aren't. For the latter, improve them, or it's time to stop them.
There's a new world of work. These are challenging times, and we need to respect the new rules. People are working from home, and communications with them will therefore be asynchronous. Don't expect to send a message and receive an immediate response. We need to shift to new methods of communication and alter our expectations to fit the new reality.