Employer Branding
Diverse companies must consider language and culture, says SkyX
Covid-19 has allowed companies to hire from anywhere, but they mustn't lose track of diversity
"Leading a global team is incredibly rewarding, but it comes with its fair share of challenges," said Gav Martell, COO of SkyX. As a company compiled of Israelis, Americans, and others, there are various cultural or lingual obstacles that must be overcome. "We have to be cognizant of a number of factors when it comes to our employees functioning as a cohesive unit."

Martell cites language, culture, and subject matter as three important areas that have to be cared for and nurtured in a company that works remotely around the world. Thankfully, the pandemic allowed them to overcome these challenges and work on their framework and blueprint while they scale.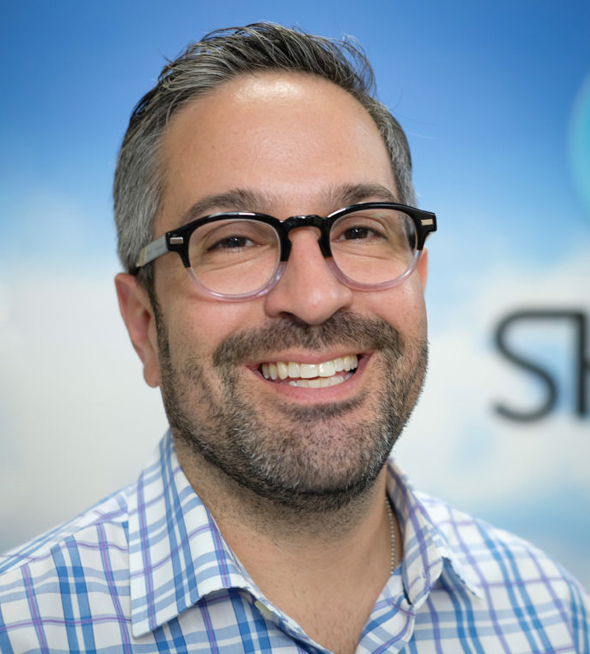 Gav Martell, COO of SkyX. Photo: SkyX

SkyX joined CTech for its Employer Branding series to discuss some of the ways the company looks to grow as Covid-19 reaches its end.

General Info and Company Details:

SkyX is a data company that delivers aerial intelligence and analytics on infrastructure to private and public organizations. The company has also developed long-range UAVs with highly-autonomous flight capabilities.

Our primary mission includes inspecting energy infrastructure. As a result, SkyX enables our customers to make informed decisions on asset health, and execute preventative maintenance strategies with confidence, reducing risks, and lowering maintenance costs.

SkyX is currently headquartered in Canada, with regional offices in Maryland and Israel.

Description of the Challenge:

Leading a global team is incredibly rewarding, but it comes with its fair share of challenges. As a company, we have to be cognizant of a number of factors when it comes to our employees functioning as a cohesive unit:
Language: For many members of our team, English is not their first language and if we're not careful, things can easily get lost in translation.
Culture: Our team hails from all over the world, and cultural differences do come into play when working together. As an example, some team members are direct and to-the-point; others are more passive. We have a zero-tolerance policy for disrespect in the workplace, and our employees are expected to be respectful regardless of their background.
Subject Matter: one of the challenges we've had to overcome is seamlessly integrating hardware and software systems. Given how vastly different these systems can be, it's easy for team members to get stuck in their own disciplines and forget to share knowledge with peers outside their particular area of expertise.

Presenting the Refined Solution:
As a leadership team, we've come together to put a few things in place to better facilitate teamwork and help our employees thrive in their roles:
We set and define the direction and priorities of the company on a regular basis. This means constantly reminding our team that we're working towards a shared mission: "at SkyX, we're building the world's most valuable aerial intelligence company." Our organization's goals are also communicated on a regular basis, and our team leads are encouraged to help their teams see the bigger picture.
Technology plays a big role in helping us collaborate and build rapport with each other. From G-suite to Slack, we empower our employees with the tools they need to better work with their peers all over the world. For example, we have deep aerospace roots and it's heartwarming to see the team chatter back and forth on a Slack channel over global news such as rocket launchers and drone innovations.
Knowledge sharing is a vital part of our company culture. In addition to encouraging employees to host 'lunch and learns,' we've recently created space in our weekly company-wide meeting for team members to give short presentations on recent personal or department successes. This allows the whole company to have visibility into what's happening in different areas and better understand what their colleagues do.

While we're constantly learning and adjusting how we work, we've had a lot of success and our employees have come together time and time again to help each other; from business development to deployments, and manufacturing.

Covid-19 and Assimilation:

Covid-19 had a huge impact on businesses around the globe. SkyX was no exception. As an essential business monitoring critical infrastructure, we carefully allowed vital work to continue while prioritizing the safety and wellbeing of our employees.

Over the summer of 2020, in the heart of the pandemic, we inspected a right-of-way for a major oil and gas company in the Greater Toronto Area. The deployment required a team of seven people to come together over the course of two months. This was especially challenging given social distancing rules and limits on in-person gatherings. It goes without saying that safety was a top priority. We ensured all employees:
Traveled in their own vehicles
Remained at least 2 meters apart from one another
Wore masks when coming in close proximity to other people

We also built contingency plans in case we needed to swap out one of the flight crew if they displayed symptoms. The deployment went smoothly without any major incidents, the customer was happy with the quality of data we delivered, and it became one of the greatest accomplishments we achieved as a team this year.

It's been incredible to see how our team continues to work together and hit major milestones in spite of the challenges presented by a remote workforce during a global pandemic. As the company scales and grows, we now have a solid framework and blueprint of how we are expected to work together at SkyX.

We can always get better at communicating with one another, being patient with each other, and drawing from our diversity, but we're off to a phenomenal start! We are building the world's most valuable aerial intelligence company after all. Operative keyword: We.