Intel's Uri Frank leaves the company weeks after being promoted
Company thanks him for more than 20 years of service; associates say he received a lucrative offer elsewhere
22/03/21 UPDATE: Google is set to recruit hundreds of Israeli employees under new VP of Engineering for server chip design Uri Frank

Uri Frank, a corporate Vice President at Intel, announced that he will be leaving the company a short time after he was promoted. The reasons for his departure were not immediately apparent, with associates suggesting he had received an offer for a lucrative position elsewhere.

Earlier this month, Intel announced the promotion of six Israeli executives up the corporate ranks, with Frank being appointed corporate Vice President, a position Intel described as being one of the most senior roles at the company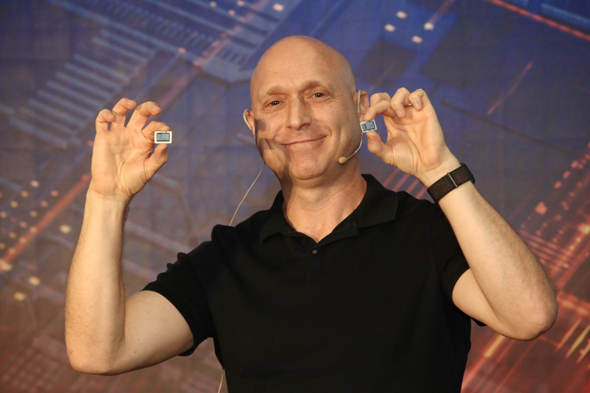 Uri Frank. Photo: Intel

Frank previously served as head of Intel's Core & Client Development Group, which is comprised of 2,000 employees in Israel, India, and the U.S. During his time at Intel, Frank filled a series of executive roles working on products such as Sandy Bridge, Ice Lake, and others.

"After more than 20 years of tremendous contribution to Intel, Uri Frank has decided to retire for personal reasons. Frank joined Intel while still a student in 1997, since that time he has excelled in his technological and leadership skills and has inspired many teams around the world in developing the next generations of Core and SoC products to a high and uncompromising standard for the benefit of the company's customers. Intel wishes him great success in his future endeavors and thanks him for his actions, dedication, and personal and professional generosity over the years," the company said in a statement.