Google to expand Israeli operations with new hardware development center
The tech giant is set to recruit hundreds of employees under new VP of Engineering for server chip design Uri Frank
A month after his surprise departure from Intel, Uri Frank has been appointed VP of Engineering for server chip design at Google. Frank, according to a statement by Google, will establish an international team set to operate out of Israel.

"As we continue to work to meet computing demands from around the world, today we are thrilled to welcome Uri Frank as our VP of Engineering for server chip design. Uri brings nearly 25 years of custom CPU design and delivery experience, and will help us build a world-class team in Israel," the company said in a blog post. "We've long looked to Israel for novel technologies including Waze, Call Screen, flood forecasting, high-impact features in Search, and Velostrata's cloud migration tools, and we look forward to growing our presence in this global innovation hub."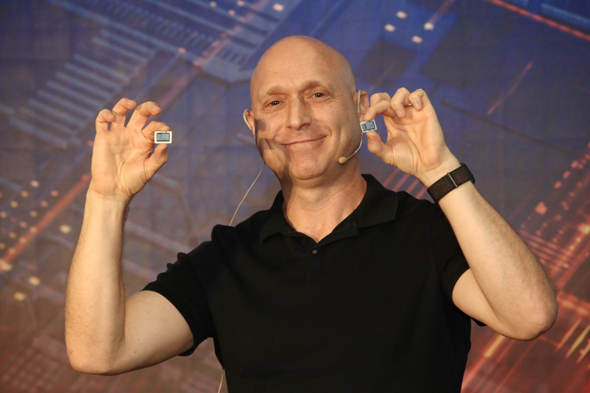 Uri Frank. Photo: Intel

Google already has development centers in Tel Aviv and in Haifa, overseen by Yossi Matias. The new development center is set to recruit several hundred employees and will be the first one in Israel that is focused on developing hardware. Google currently employs more than 1,600 people in Israel.

"Instead of integrating components on a motherboard where they are separated by inches of wires, we are turning to 'Systems on Chip' (SoC) designs where multiple functions sit on the same chip, or on multiple chips inside one package. In other words, the SoC is the new motherboard," the search giant said in a statement

In 2015, the company launched its Tensor Processing Unit which aided functions like real-time voice search, photo object recognition, and interactive language translation. In 2018, it established its Video Processing Unit, to enable video distribution to a range of formats and client requirements. And in 2019, it launched Open Titan, the first open-source silicon root-of-trust project. In addition, the company has developed various hardware solutions over the years, from SSDs, to hard drives, network switches, and network interface cards—often in deep collaboration with external partners.