These are the big names that benefited from MyHeritage's $600 million sale
Some of the Israeli investment scene's major players will take home handsome portions of the acquisition by Francisco Partners
In MyHeritage Ltd.'s announcement on Wednesday of its acquisition by U.S. private equity giant Francisco Partners for $600 million, the company said that some of its previous investors, such as the family fund of SAP founder Hasso Plattner and angel investor Gigi Levy-Weiss, would be re-investing in the company. Alongside them, several prominent members of the Israeli capital market community are expected to register handsome earnings from the sale. Some of them have come together in a partnership to sell their joint shares. The group is estimated to hold three percent of the company's shares, which are worth around $15-20 million to be divided between them.

According to the Registrar of Companies, an impressive list of people are expected to register impressive incomes following the sale of their share. These include Meitav Dash CEO Ilan Raviv, Ilan Ben Dov, Value Base founder Ido Neuberger, and its chairman Victor Samrich, Yehoshua Zoller, Gideon Mantel, Yoav Ran, Haim Shemesh, and Roni Wolf, among others.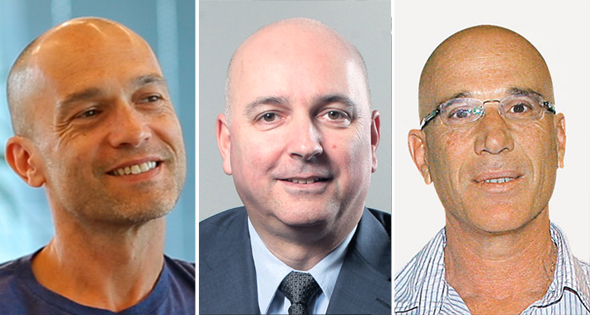 Gigi Levy-Weiss (left), Ilan Raviv, and Ilan Ben Dov are among the well known investors that benefitted from the sale of MyHeritage

Since its inception, MyHeritage has raised $49 million in 5 rounds of financing, the last of which took place in 2012, after which the company turned profitable. The company's investors have included private investors Yuval Rakavy and Aviv Raiz, who invested in the company in 2005 and have continued to support it ever since, as well as Accel, Index Ventures, and Bessemer Venture Partners. With their support, the company accelerated its growth and completed 11 strategic acquisitions.

Some of the company's current investors will be re-investing into the company alongside Francisco Partners, including HP Beteiligungs GmbH, Yuval Rakavy, the company's founder, and CEO Gilad Japhet, and independent investor Gigi Levy.