Israel R&D center developments feature large in Microsoft's annual Ignite conference
New tools for Teams and solutions for businesses to track their organization data across multiple clouds were among the new made-in-Israel products revealed
Israel, it turns out, is taking on a substantial part in Microsoft's development plans for this year, according to a series of announcements issued during the company's Ignite Conference, an annual event for developers and IT professionals. The Israeli research and development center, which is headed by Michal Braverman-Blumenstyk, is responsible for dozens of the developments that were revealed at the conference.
Some of the standout products that were revealed include digital tools that integrate into Microsoft Teams that automatically transcribe conversations, summarize the main points of sales teams' meetings, analyze the sentiment the client expressed during it, and provide reminders on action items as a result of it. Integrating the Teams communication platform with organizations' sales zone, which is where they spend most of their time and store their critical business information on clients and deals, can save an abundance of time and translates directly to increased sales revenues and earnings.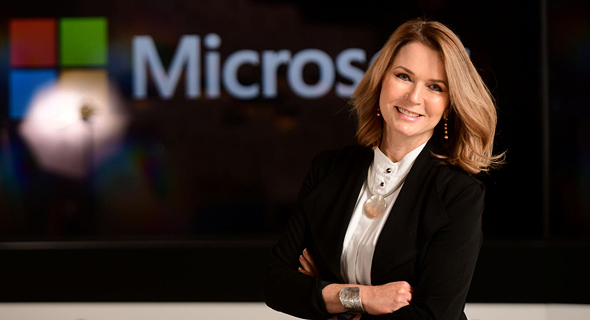 Michal Braverman-Blumenstyk. Photo: Yossi Zeliger
Microsoft Israel's Azure Information Protection team is leading the expansion of Azure Purview capabilities - a new Microsoft product that helps enterprises map out and manage their business data. The scanning technology, which the team has been working on in recent months, will provide organizations an accurate and comprehensive snapshot of their organizational data and not just that which is stored on Microsoft's cloud, but on all the cloud services it uses such as Amazon's file storage cloud. This is a critical capability at a time when the amount of data increases alongside the use of multiple cloud services.
The Center's Microsoft 365 team has also developed a Data Loss Protection service to be used on enterprise servers.
"Over the past year, we have experienced many changes and new challenges, such as working from home, hybrid healthcare, and remote business management. Microsoft Israel's R&D center is responsible for developing innovative technology that will help the world carry on the digital transformation process in a safe and secure way. We are committed to helping people and enterprises around the globe use technology to fulfill their potential," Braverman-Blumenstyk said.