HR Post Covid
Claroty: We're looking forward to a "happy medium" after Covid-19
Establishing a healthy work/life balance is essential for the cybersecurity firm as it returns to normal life
Ever since Covid-19 started disrupting the world, companies have questioned how to care for their employees as they balance work and life from their homes. "Overall we're looking forward to a "happy medium" of being together as coworkers and being at home with our loved ones," explained Claroty's Natalie Katester Boimer. "So we will have a hybrid model in which employees can work both from home and the office, depending on government restrictions."

It appears that the pandemic might finally be coming to its end, and so companies like Claroty need to establish their next steps. The company has joined CTech to share what's next and how it might return to normal.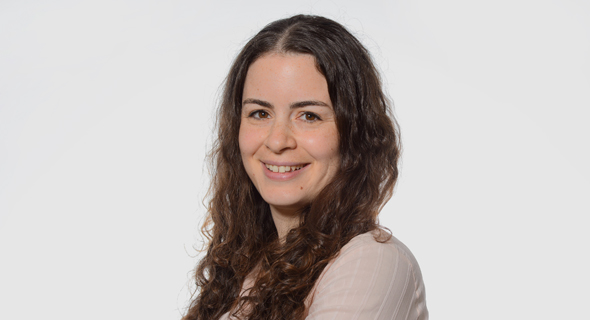 Global Vice President of Human Resources, Natalie Katester Boimer. Photo: Claroty

Company Name: Claroty

HR Leader: Natalie Katester Boimer

Field of Activity: Cybersecurity

Number of employees/location: We have over 220 employees globally. The majority are based in Israel, and the rest are in various locations across the Americas, EMEA, and the Asia Pacific Japan region.

Professional background of HR Manager:

I am the Global Vice President of Human Resources at Claroty. I have more than a decade of experience in HR, including strong experience in recruiting and career development. In the last few years, I have specialized in cybersecurity startups, working with entrepreneurs and executive teams on helping them build successful companies for scale. Before joining Claroty, I worked at Sygnia Consulting Ltd as its Human Resources Manager until the company was acquired. Prior to that, I was Team8 Labs' Human Resources & Recruitment Manager and managed the HR and recruiting for all Team8's portfolio companies. I also served in recruiting leadership roles at a software house, where she headed the company's recruitment department. I hold a BA in Behavioral Science and Human Resources, and an MBA specializing in Human Resources, both from the College of Management Academic Studies.

On a scale of 1-10, how much did the coronavirus pandemic disrupt operations at the company?

Because our workforce was already widely distributed around the world, we were able to make the shift to fully remote work without much disruption, in terms of our employees' ability to do their jobs and communicate with each other and with our customers and partners.

What interesting technological tools do you use in employee management/recruitment?

We have an HR software system that we use to manage the employee lifecycle, including onboarding, career development, and keeping track of personal information. We also have an application tracking software (ATS) to support the recruiting process. Additionally, we share our open roles across Glassdoor, LinkedIn, and Facebook.

What positive and/or negative impact did the outbreak have on the human capital of the company?

We've seen a number of positive impacts, including an increase in communication, transparency, productivity, and, of course, flexible and remote work options. People management has become more agile and more responsive, the recruitment process is faster, and we have enhanced our welfare plan to include more remote team activities and events. Additionally, with everyone being fully remote, there is more equality among employees worldwide in terms of their access to one another.

On the other hand, the boundaries between work and home life have blurred, making it difficult for people to disconnect when they need to, which is why we encourage employees to be flexible with their schedules. Additionally, remote work does not suit everyone; there are people who prefer to continue to work from the offices. As a result, we keep our Tel Aviv office open while adhering to government restrictions.

What are the two major challenges you are coping with these days?

Building and maintaining our company culture, rapidly growing our global headcount, and onboarding new employees – all while everyone is fully remote. To cope with these challenges, we've committed to a people-first culture in which we put our employees first in everything we do and in every decision we make. We also make the onboarding process not just an HR responsibility, but rather a wider team effort that everyone participates in, which helps employees feel welcome and connected to their teams from day one.

Are you actively recruiting? If so, what is the process and where can the applicants find you?

Yes, we hired over 80 new employees in 2020 and have plans to hire 100 more in 2021. Our current open roles are listed on our Careers page.

Which changes forced upon you by the circumstances will stay in place after Covid-19 is over, and which are you most eager to revert back to normal?

There is definitely a mix of things. Overall we're looking forward to a "happy medium" of being together as coworkers and being at home with our loved ones, so we will have a hybrid model in which employees can work both from home and the office, depending on government restrictions. It's also very important that our employees can maintain a healthy work-life balance, so allowing for flexible schedules is important for that as well.