Israeli gaming company Toya found a home in the Roblox community
When it comes to the kids-orientated gaming giant's platform, user-generated content takes on a fluid meaning
Shares of U.S. gaming company Roblox Corp closed up 54.4% in its New York Stock Exchange trading debut on Wednesday, valuing the company at a staggering $45.2 billion.

The San Mateo, California-based Roblox is among the world's most popular gaming sites for children and offers a host of games across mobile devices and gaming consoles. However pinning down exactly what Roblox is, does, and offers, is no simple matter. Roblox is at once a game, a social network, a content distribution channel, a game development ecosystem, and a digital store. If you try to pinpoint it a bit further, Roblox is an app for phones, PCs, and consoles that offers a massive range of games and interactive experiences, all generated by users.

But like on YouTube, user-generated content on Roblox often means a fair share of commercial activity. Though a large portion of games on the platform are indeed individual projects, created for creativity's sense, the platform also hosts a growing number of games that were created by commercial enterprises that are growing alongside the popularity of the platform.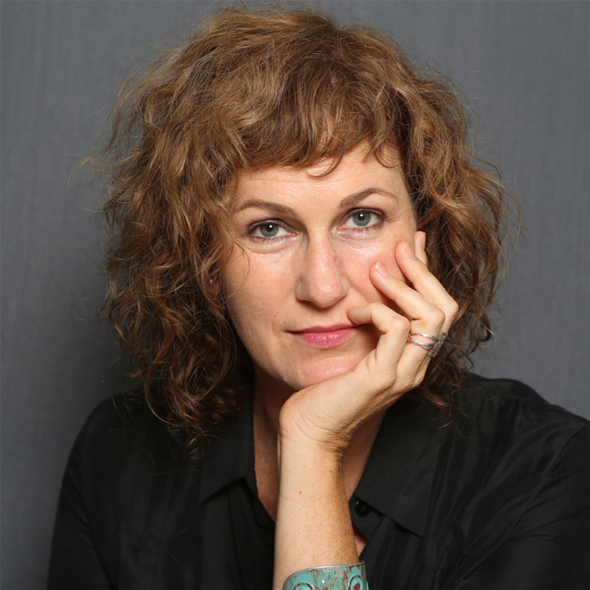 Toya co-founder and CEO Anat Shperling. Photo: PR

One such enterprise is Israel-based Toya, which started operating and creating games for Roblox in 2019, having accumulated several years of work in the user-generated content sphere, primarily on Minecraft. The company was founded in 2016, when Microsoft first opened up Minecraft to users. But back then it wasn't open to everyone, only to 20 companies around the world, who were selected to experiment with its development tools. Toya was one of the select few.

Roblox differs from games like Minecraft in that it doesn't rest on a core gaming experience. Instead, it allows you to wander between the various games that other people created, which is more than enough, offering an accumulated 30 billion hours of gameplay.

The decision to establish a commercial entity around user-generated content is, on the face of it, a paradox: the classic story about user-generated content is of people who develop content within the parameters of the platform or game they enjoy and eventually go on to generate income from it. When it comes to a company like Toya, a gaming studio with commercial aspirations, the choice to work within the confines of the platform using only the tools that are available to the general users, is due mostly to the fact that it allows them easy access to an existing audience. "Working on Roblox enables flexible development and dramatic operational freedom. It offers me a significant ability to decide where I want to be and who I want to be with," Anat Schmerling, the CEO and co-founder of Toya said in an interview with Calcalist. "It happens partially due to the fact that the content on Roblox derives from the minds of creative teenagers and not from the structured gaming industry, even if the latter tried to reach in and influence things. It's the community that propels Roblox forwards and guides its path. If I'm just starting out, it's amazing."

And if, like Toya, you aren't just starting out?

"You can still create the game, launch it and gain lots of users at very low cost. You see how the community reacts, release new updates, and if you get on the list of recommended games, gain millions of users."

What led you to operate in the user-generated content sphere?

"We thought that becoming a company that creates content for these giant platforms was a lot more strategic and attractive. We wanted to build a studio that would have a strong representation of women in the industry and who make up at least 50% of the team, alongside offering worlds that are inclusive, that boys and girls participate in equally and don't lean on prejudice and stereotypes, which are very present in the gaming industry. We wanted to offer something that reaches out to everyone. It seemed unreasonable to me that different games were being offered for boys and for girls. Reality proves that if I was to go ahead and develop a game according to the accepted rules of what a game is supposed to look like, it won't necessarily succeed on Roblox."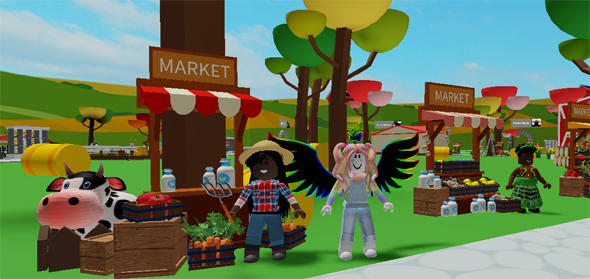 A screenshot of Toya's popular game My Farm

So What do you need to do in order to reach users on that platform?

"To offer something that the community will enjoy and embrace. We share our games with users from the earliest development stages. They are engaged, they make notes, and comment, something that we could only dream about when we just founded the company. As soon as Roblox's algorithm detects that there is a user buzz surrounding your game it gathers you up and launches you to the top. That's what happened in our case - suddenly you find yourself on its list of recommended games."

Why do you think it was important for Roblox to go public if not to raise new capital?

"Look, I can't speak on their behalf. Personally, I think it has to do with the way Roblox is developing as a company and the egalitarian way that its CEO David Baszucki is leading it in. Democratization is a value for him. In that context, the direction the platform will develop has to do with shareholders being able to bring new users to the community. I identify Dave's worldview and guiding hand in the move and I appreciate him for it."