Nemesysco's emotion-detecting voice technology to be put to use in UAE
The Israeli company signed an MoU to distribute its HR-geared tool in partnership with Spire Solutions
Voice analytics company Nemesysco announced on Monday that it has signed a partnership agreement with Spire Solutions, a value-added distributor in the Middle East and Africa. Under the agreement, Spire Solutions will deploy Nemesysco's voice analytics technology in HR systems across the UAE.
Founded in 2000, Nemesysco has developed Layered Voice Analysis (LVA) technology that can identify and characterize human emotions in speech. The technology, while designed to be deployed in security and risk assessment environments, has found a comfortable home in the HR space as companies and managers seek to better understand and care for the wellness of their employees.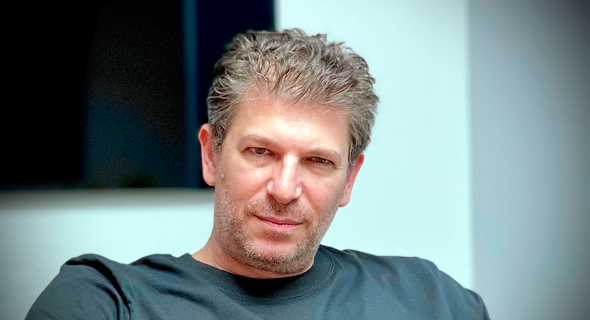 Amir Liberman, Nemesysco CEO. Photo: Nemesysco

"Through the course of the development, we learned about the different things that are hidden in your voice, such as excitement, stress, all these emotions... it's easy to describe when someone is happy or sad, but when you come to the psychology of emotions, there is chaos because there is no clear definition of it," said Amir Liberman, Nemesysco CEO.

The LVA technology is designed to show the 'genuine emotional state' of a person by detecting and measuring uncontrolled psychophysiological changes to a person's voice during open conversations. While there are four main industries that Nemesysco works with — HR, call centers, security, and insurance fraud detection — it is the former that has garnered the most attention for clients like Spire Solutions - a company that offers enterprise security solutions.

"We have a solution for every part of the recruitment process, whether we're talking about background verification checks or pre-employment screening," explained Lior Doron, Nemesysco's Director of HR Solutions. According to Doron, company testing or remote evaluation for emotional well-being started to explode during Covid-19, when managers couldn't see or hear people every day. "So it's a well-being assessment," she added.

Spire Solutions has already started large-scale proof-of-concept trials of voice analytics services for a variety of government organizations and businesses in the region. According to Liberman and Doron, participants are never unknowingly recorded or analyzed: they interact with an interface that asks them to answer a variety of open questions, such as 'how was your day at work today?' When the technology identifies a baseline in tone or pace, the system then spots "deviations from that norm".

Currently, Nemesysco is only working on voice technology to perfect its 'Investigation Focus Tools' (the term 'Lie Detector' is "misleading and wrong", according to Liberman). However, it works with other companies that offer visual cues technology, perhaps one day creating a synergy of technologies that can detect when persons deviate from the truth.

"Voice is the most convenient method of communication," said Liberman. "Within the first five seconds of the call you can already tell who is more senior and who reports to whom. That's something that goes on the voice without even talking about it. It's the most intuitive way of discussion," he said.

Eventually, Spire Solutions will adopt Nemesysco's technology in different countries across the Middle East and some African countries. For now, the partnership will be limited to the United Arab Emirates, something Doron described as "unimaginable" only one year ago before the signing of the Abraham Accords.

"I'm excited to work with them because they're in Dubai and I get to meet all sorts of people I wouldn't otherwise," she told CTech.

"We are honored to partner with Nemesysco and introduce its market-leading Layered Voice Analysis solutions in the MEA region," confirmed Sanjeev Walia, Founder and President of Spire Solutions in a statement. "Using Nemesysco's advanced voice analysis and emotion detection, we will be helping customers recruit the right talent via pre-employment integrity and personality evaluation."

Spire Solutions also intends to use the technology to focus on other areas, such as enhancing customer happiness by capturing genuine emotional cues and supporting fraud investigations. It will eventually target law enforcement agencies, call centers, and financial service providers with a solution for risk assessment based on Nemesysco's LVA technology.