HR Post Covid
For Artlist, creativity comes from face-to-face contact
It's one thing to speak on Zoom all day, but the digital content company believes creativity is best when people are together
Zoom meetings can be effective to help employees speak freely and avoid any miscommunication that may occur in written emails or Whatsapp messages. However, when your job depends on being creative, you really can't beat that face-to-face feeling.

"We are eager to go back to normal work from the office - we believe that there is no replacement for face-to-face and the creativity that comes with it," explained Yael Shaar Frisher, Artlist's VP Human Resources. "Flexibility was always there and will continue forever, but we want to see our people chat, laugh together, and have fun while working and creating together amazing things!"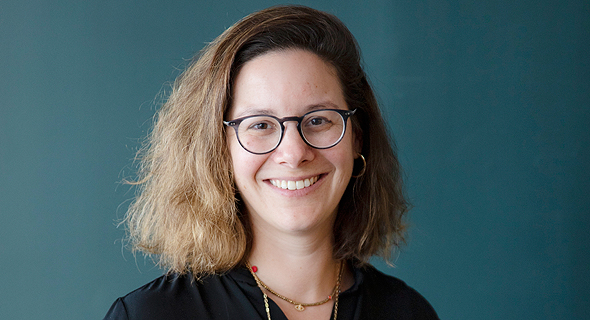 Yael Shaar Frisher, Artlist's VP Human Resources. Photo: Artlist

Artlist has joined CTech for HR Post Covid to share some of the ways that creativity can, and should, be fostered face-to-face.

Company Name: Artlist

HR Leader: Yael Shaar Frisher

Field of Activity: Digital content

Number of employees/location: 150 in Israel and the United States

Professional background of HR Manager:

I have 15 years experience in the HR world. I was an HR business lead in Amdocs and Sisense, and before joining Artlist was the VP HR for Gett

On a scale of 1-10, how much did the coronavirus pandemic disrupt operations at the company?

I would probably say something like 3 on a scale of 1-10. We adapted very quickly to the new circumstances. Artlist and Artgrid, our stock footage platform, actually grew exponentially during the pandemic period so not only did we maintain the high standards of our work and deliverables but we actually scaled everything successfully. The close collaboration between people and constant communication are some of the elements that helped us.

What interesting technological tools do you use in employee management/recruitment?

We're using Comeet as our recruitment platform and we will soon implement an HRIS.

We have ambitious recruitment targets for 2021, and with the help of the platform, we're able to track recruitment data which is essential for identifying issues and adjusting our recruitment processes quickly. While some tend to think data is important only for recruitment, I believe we can use data in almost everything we do. At the end of the day, we want to create an impact for our people and impact is something we can measure.

What positive and/or negative impact did the outbreak have on the human capital of the company?

Artlist is a place where people are creators, everything we do is around content.

When dealing with this kind of work it's important to have a face-to-face interaction and connection. So the fact that we needed to work remotely was a bit challenging at first, but Artlist as a company and its people are very agile. Like in the business world, we learn and adapt accordingly. So moving forward we took this challenge and made it an advantage, we communicated more, the relationships between employees grew bigger.

I think we all understand how much human connection even if remotely is important to our day-to-day work, to our creativity, and to what we do at Artlist. It's that human connection, amongst others, that makes Artlist an amazing place and a successful business.

What are the two major challenges you are coping with these days?

One challenge is to create a different and unique experience for our people, one that is taking into consideration the time we live in and the restrictions that come with it, while keeping Artlist's DNA.

The world of employee experience is so much more than what was called in the past welfare. it's about envisioning what kind of a workplace we want to create for our people, and acting upon it, making it a place where people come to with a smile and where they can be the best version of themselves

The second challenge is around recruitment. Our target is to double ourselves. This is to itself an ambitious target. It becomes more ambitious these days, where we need to adjust and manage parts of the recruitment process remotely.

Are you actively recruiting? If so, what is the process and where can the applicants find you?

Yes! We have more than 40 open positions in the Tel Aviv offices and in the Afikim offices that are located in the north and we are adding more every month. We are growing in all departments: R&D, BI and data, marketing, music, footage, creative, design, and more. Applicants can find us via LinkedIn, where they can learn more about the company and the open positions. The process differs per position - usually, it's 3-4 interviews and in some of the positions there is also a test.

Which changes forced upon you by the circumstances will stay in place after Covid-19 is over, and which are you most eager to revert back to normal?

We are eager to go back to normal work from the office - we believe that there is no replacement for face-to-face and the creativity that comes with it. Flexibility was always there and will continue forever, but we want to see our people chat, laugh together, and have fun while working and creating together amazing things!