HR Post Covid
During Covid-19, OpenWeb's managerial skills saw a change for the better
In a world of lockdowns and social distancing, the social network understood that its managerial tactics had to change
Many people consider how difficult it was for employees during Covid-19, but few stopped to think of how managers were affected when looking after their teams. For social network company OpenWeb, it was a lesson learned early.
"Managers learned how to manage their teams differently than before with more focus on results, less focus on hours, more with trust, and less with control," explained Sheya Hertz, OpenWeb's VP People. "These are different sets of managerial skills and I think are working much better in our current world."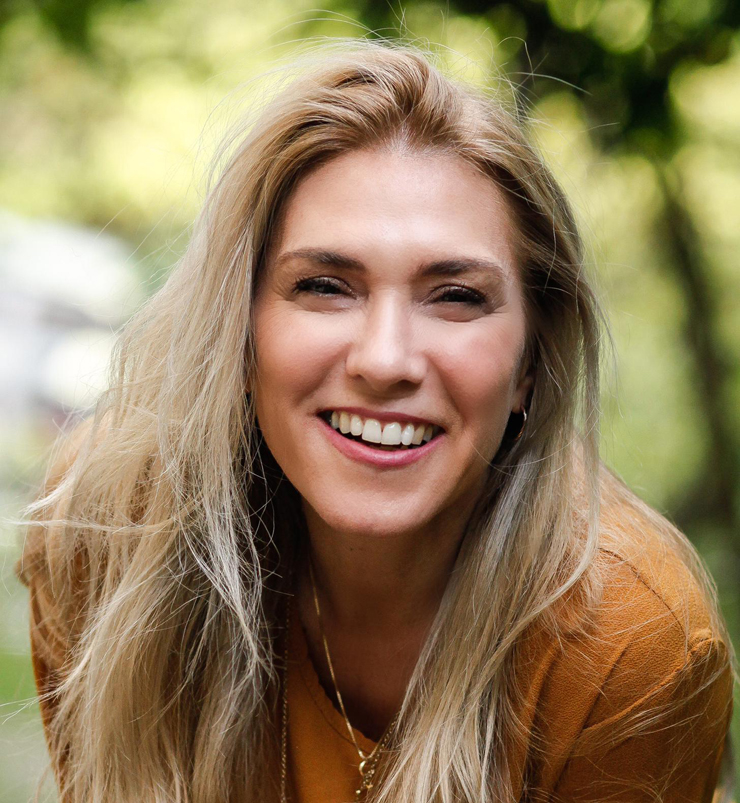 Sheya Hertz, OpenWeb's VP People. Photo: David Landsman

OpenWeb joined CTech for its HR Post Covid series to share how working from home affected employees and managers alike

Company Name: OpenWeb

HR Leader: Sheya Hertz

Field of Activity:

Social network company. OpenWeb is a social engagement platform that builds online communities around digital content. OpenWeb works with publishers to bring conversations back from social networks to publisher's sites.

Number of employees/location: 83 in Tel Aviv and 29 in New York City.

Professional background of HR Manager:

I am OpenWeb's VP People. Every day, I rediscover that the most beautiful thing about this company is the group of bright and talented people who give their hearts and minds to build products that reach millions of users and, most importantly, have the drive and the passion to create a healthy online conversation in the open web. We are in a hyper-growth stage and we keep our eyes on our vision, directing our efforts on developing state-of-the-art products and processes and keep up with the fast pace.

During my career, I have been an executive in several companies and an external consultant to others, where I took part in building strategic plans towards business growth. My experience includes designing HR infrastructure and processes for all HR verticals such as benefits, culture, training, hiring, etc.

Prior to OpenWeb, I held several VP roles, and previously I worked at Intel in various groups within the Human Resources department. Today, I also volunteer as a lecturer and conduct workshops in several fields in the career world for Human Resource professionals.

On a scale of 1-10, how much did the coronavirus pandemic disrupt operations at the company?

The coronavirus period stretched out over an entire year, so probably like all the rest of the tech companies, at the start it was very disruptive. It happened all at once and there was a lot of ambiguity. But once we realized, very quickly in fact, that the old routine belonged to the past, we began actively searching for virtual touchpoints to make sure people were interacting and we found new habits that suited the new routine and new reality.

As a global technology company, it was easy to transition to work from home and some of our people want to continue working from home. OpenWeb people have a great inner motivation and self-discipline that enables us to keep being productive even when remote.

Like most companies, we sent lots of sweet, useful, and fun gifts to employees' homes and held a variety of Zoom activities. For example, on Purim, we organized a giant Secret Santa-like social game, sending each employee a sum of money that they should use to reward their colleagues and get rewarded by someone else in return. The team really knew each other well and sent wonderful gifts! To finish the game, we had a reveal party on Zoom.

What interesting technological tools do you use in employee management/recruitment?

Before thinking about the right technological tools it is important to understand and define the new characteristics of our new employees — they need to go through Zoom interviewing, online exams, etc, but crucially the onboarding process is done at home, away from the manager and team. The new normal required new kinds of employees - self-learners, people who are very proactive, and self-disciplined. This kind of team member can easily integrate into a virtual team and quickly contribute to the team's success. The interviewing process is managed through Greenhouse with a clear scorecard.

What positive and/or negative impact did the outbreak have on the human capital of the company?

Obviously, Covid-19 has affected our daily life as a company and as people in various ways. I would say that the most meaningful gift we got in our work life is flexibility. We are planning to go back to the office but certainly not like in the old days. We are planning a hybrid week (two days from the office and three at home). This will enable us to balance between working from home and from the office - I think it is a dream come true. This is a great solution for parents and for people who live far away from the office and it is a great gift to the planet… We will need to learn to better balance our life and work but we are getting there. The most negative part was the lack of personal communication that was caused by social distancing. The hybrid week will enable us to keep some days at home and also meet with our colleagues in person, hold face-to-face discussions, work together, brainstorm in the same room, and take sunny coffee breaks on our balcony. Over a year has passed and we are eager to meet face-to-face again, to celebrate our wins together, and to have fun.

No doubt Covid-19 forced us to become much more creative. We recently implemented a new decision-making process in the company to enable the teams to take part and make decisions together. As time has passed, we have gotten more and more creative with the goal of increasing interaction between employees and creating delightful moments from a distance.

We also learn to better cross-collaborate with teams overseas.

And finally, managers learned how to manage their teams differently than before with more focus on results, less focus on hours, with more trust, and less control — these are different sets of managerial skills and I think they work much better in our current world.

What are the two major challenges you are coping with these days?

In fact, our main challenges stem from the fact we are in a fast-growing period, we have new projects coming in, new big customers, and new employees joining us. With all that, we need to keep on doing a great job and excel in what we do! Almost a year ago we changed our organizational structure and built groups led by product squads, combined with the functional teams. Our challenge is to stabilize this structure and build a great functioning and effective organization that makes each and every employee crucial to the success of the company!

Are you actively recruiting?

Yes! OpenWeb is expanding and we are recruiting across all our teams. We have openings for juniors, seniors, and managers in most of our teams.That includes C-level Executives, Data Engineering, Data Science, Analytics, Engineering, QA, Product, Monetization, and also our HR team.

You can find all open positions and more info on our website - we'd love to meet you.

Which changes forced upon you by the circumstances will stay in place after Covid-19 is over, and which are you most eager to revert back to normal?

So I think working from home made us work longer hours and the boundary between home and work has blurred. Since we are home most of the days, we sometimes do not even notice that we are investing less in our families. I think that what we want to see reverting back is this balance we lost between tending to our career, growth, and professionalism alongside giving enough time and real attention to our hobbies and to our loved ones.