How an Israeli turned Covid-19 into a million-dollar win for medical supplies
After hearing about a virus that emerged from China, Omri Shafran and his partner made the move to protect Americans at home. It paid off
In January 2020, Omri Shafran received a phone call from his now-business partner, Dimitri Menin. Menin told Shafran about a strange virus emerging from China, and maybe he should prepare by buying some face masks for protection. Maybe, Menin suggested, there was even a business opportunity to be had in his current residence of Texas.

"'Let's start sourcing face masks'," Shafran recalled what Menin said. "I went to Alibaba and there were zero masks. Everybody bought them and they were sold out." Following a few networking attempts in WhatsApp groups, the pair got their hands on a source in China who could safely and effectively get them the resources they need to set up a mask production and import line into the States. On March 23 - one year ago today - Texas Medical Technology was born, right around the time the U.S. finally went into its lockdown like the rest of the world.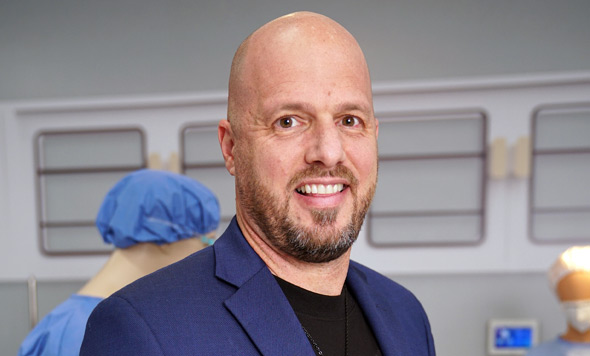 Texas Medical Technology Founder Omri Shafran. Photo: PR

As the months went on and the pandemic worsened, the newly-operational Texas Medical Technology needed to grow - and quickly. Countries around the world were starting to panic about a virus that appeared to be out of control, with not a single country or leader having a clear idea on how to protect its citizens. "This industry moves fast," Shafran said to CTech. "It's a matter of days. It's unbelievable."

By the time late April came around, Texas Medical was expanding its services from regular masks and gloves to fully blown medical gowns for hospitals, government agencies, and correctional facilities. How it worked was simple: a company or organization would place an order - "let's say, Miami Airport" - and then Texas Medical would use the money from the pre-payment to supply the customer with what they order, by any means necessary. According to Shafran, by May they were already securing million-dollar deals to help get people hands on (or in?) gloves and masks.

In these few months, the team at Texas Medical Technology was shopping for factories in Mexico and looking for ways to expand their supply chain. With the help of local feet on the ground, they were able to secure deals at 13 different factories, which could manufacture and distribute medical gowns for institutions in the States that needed supplies. "There are no customs, and it's very easy logistics-wise," said Shafran. "There are other issues there, like cartels robbing the stuff, but obviously it's pretty easy."

May and June were coming around and the daily death count across the country was declining. However, the daily new case rate was hovering at around 25,000 per day nationally. This meant that fear of the virus still wasn't going away and that Texas Medical knew it needed to innovate and graduate from a supplier to a technology provider. Why just sell the items when you can also provide the kiosk in which they're supplied?

The company started to also import devices for temperature recognition or facial recognition, meaning that factories or hospitals could track the disinfection distribution in a safe and effective way. It would use artificial intelligence-based technology from one of Shafran's previous companies, SureSpot, which is assisted by Microsoft in providing insights and analytics to find parking spots for vehicles. "I converted this dashboard into the medical arena," Shafran explained. "I helped hospitals know how many people came in with no masks on to the second floor, or with high temperatures to radiology departments."

In July, the company would work on a new similar device to be sold, and would permanently change the game for medical staffers. Connected to the AI-dashboard from SureSpot's technology, Texas Medical Technology would conjure up a device that used the tracking features and help effectively distribute the medical gloves in a safe way. They called it iNitrile.

The idea was to build a safe and secure glove dispenser that could be used by hospitals to track the use of gloves worn by their staffers in their buildings. Employees take their card, swipe the machine, and it knows their size. Then, a carousel with a cartridge and an arm picks up the glove, another arm stretches it, and when the employee puts their hand in the machine a glove is delicately placed around it.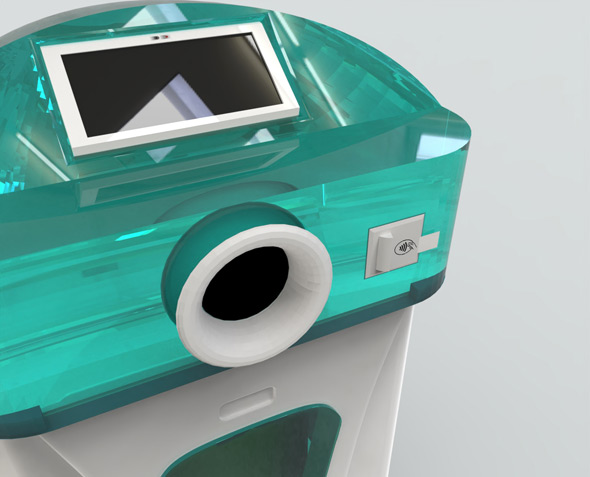 A look at iNitrile. Photo: PR

iNitrile is being developed in Mexico where Texas Medical Technology has managed to hire a team of engineers from companies like Boeing, GE, and IBM. The company has filed a patent for its technology, and it expects it to soon be a leader for the next generation of dispensaries.

"This is the 9/11 of the healthcare industry," Shafran said. "The same as you don't fly today in the way you used to fly in 2000. The protocols are different today than they used to be. If you wear a mask, gloves, or gowns, you never go back. No one will take a risk, any hospital, hotel, or any manufacturer."

The explosion both in demand for these devices and the company's ability to reach that demand with their supply has had almost dizzying results. On the one-year anniversary since Texas Medical has officially been launched, it now has 350 employees, a number which is expected to rise to 550 in the next week. By signing an agreement with YMCA, the company is hiring newly-arrived legal refugees in Houston from countries like Syria and Sudan. Today, 90% of the company's employees are green card-holding immigrants, some of whom are refugees.

Looking ahead, Texas Medical Technology expects to make a staggering $140 million in revenue by 2022. When asked how it expects to reach these numbers as the pandemic appears to reside, Shafran stayed coy but sounded confident. He told CTech that while he cannot disclose details, the company has recently signed a contract with "one of the largest retailers in the nation" and its 437 stores along the East Coast to supply masks, gowns, and shoe protectors as the world adjusts to "the new normal."

It is a staggering success. Since that fateful phone call in January 2020, the world has changed unimaginably. The opportunity seen by Shafran and his partner, Menin, is not only helping protect the vulnerable from Covid-19 but is also providing jobs and security in an era of unprecedented uncertainty.

"I talk about all my failures in life and I tell everyone about my failures and success," Shafran said. "It's the business where I made the least amount of mistakes in my life."