Cortica announces CORDiguide, medical spin-off of autonomous AI technology
CORDiguide helps navigate the catheter in cardiological and cerebral interventions
Autonomous AI developer Cortica announced on Tuesday the launch of CORDiguide, a spin-off of the company that will develop AI-based technology for the real-time guidance and navigation of catheters in cardiological and cerebral interventional procedures performed under angiographic imaging.

CORDiguide is a joint venture between Professors Rafi Beyer and Yehoshua (Josh) Zeevi will develop the systems, which are based on AI, to localize treatment of cancerous tissues by inserting miniature devices, such as stents, and guiding them along a road map of blood vessels to the 'target'.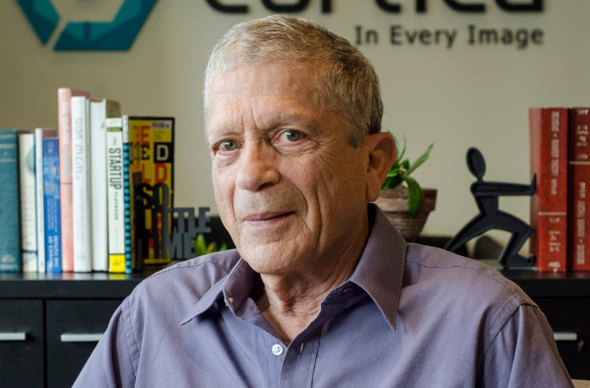 CORDiguide's Chief Scientist Yehoshua (Josh) Zeevi. Photo: Liran Shitrit

Cortica's technology will be adopted by CORDiguide to help cardiologists and other surgeons who operate in interventional procedures under angiographic imaging, which highlights arteries like 'road maps'. Currently, catheters, guidewire, and other devices identify these arteries from background tissue by using x-ray radiation or the injection of contrast agents. With CORDIguide, it is expected that the system can display warning signals and 'road signs' that help surgeons see vessels continuously and accurately.

Zeevi will serve as Chief Scientist of CORDIguide and Beyer will serve as CMO. He is a Professor Emeritus of both Medicine and Biomedical Engineering, in which he earned his Ph.D. He served as the Dean of the Technion Medical School and was until recently the General director of the Rambam Medical Center. CORDiguide will join other Cortica Group spin offs such as Corsight AI, which develops real-time facial recognition, Cartica AI for autonomous vehicles, and Fintica in the fintech industry.

Cortica was founded in 2007 by Zeevi, Igal Raichelgauz, and Karina Odinaev. It develops AI that is capable of learning and reacting on its own. To date, it has raised $70 million and has more than 200 patents for its technology.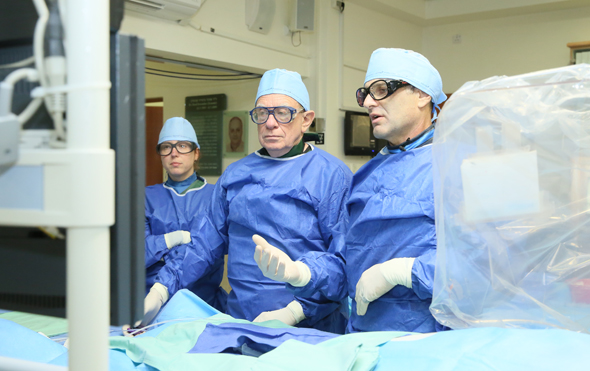 Professor Rafi Beyer in the lab. Photo: Pioter Fliter