Israeli startup Osu raises $3.2 million to help self-employed workers in the UK
The company helps self-employed and freelancers accept and manage payments through an app
Osu, an Israeli app developed for the UK's self-employed sector, has raised $3.2 million in seed to help freelancers manage and accept payments for their work. The round was led by Creandum, a European early-stage venture capital firm that was an early backer in companies like Spotify, iZettle, and Klarna, and marks their first investment in Israel. Additional participants included VC funds Firstime, Ada Ventures, Breega, and Amelia, alongside private investors Charles Delingpole of ComplyAdvantage, Will Neale of Grabyo, and Michael Pennington of Gumtree.

Osu has developed a platform that allows freelancers and self-employed to accept and manage payments through an app. It has zero transaction fees and allows its users to capture 100% of each sale. The app aims to remove several pain points currently occurring for the self-employed, including hidden costs, delays, or error-prone bank transfers, particularly during the Coronavirus pandemic.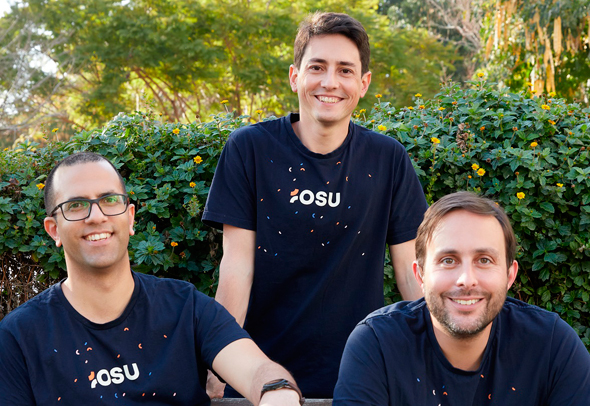 Osu founders Noam Nevo (CEO), Daniel Scott (CBO) and Alon Zion (CPO). Photo: Tami Montag

"We know from speaking to our users that one of the biggest challenges they face is the ability to manage their payment-related admin tasks effectively and efficiently, whilst also growing their services and attracting more customers," explained Noam Nevo, co-founder and CEO of Osu. "At a time when the self-employed are already taking a hit due to the pandemic, reducing the cost of getting paid and making the process much faster is becoming increasingly important. The app is designed to be the payment PA that the self-employed simply can't afford to hire – automating tasks such as sending invoices, accepting payments, chasing customers, and staying on top of it all."

There are more than 4 million self-employed professionals in the UK, and almost half of them act alone in chasing and processing their payments from clients. During Covid-19, much of the UK economy contracted and the self-employed were some of those hardest hit. Osu initially operates in the same way as U.S.-based Venmo or Israel-based Bit in that the business owner can request money via an app which is then sent to the customer via an SMS link. However, with Osu when the customer clicks on the link they are taken to their own banking app, directly paying the freelancer without needing to download an additional app themselves.

"At Creandum, we like to see companies that are not forcing merchants to use a different infrastructure but facilitate more, easier, and faster business and hence becoming an obvious choice for customers," added Johann Brenner from Creandum. "Open banking will enable payment disruption for small merchants much like we saw iZettle do that. With Osu, we have found the Swiss Army knife for sole traders and couldn't be more excited to support the team on their journey to become the No. 1 payment app for the self-employed."

To date, Osu has worked with 1,000 self-employed professionals and helped them accept hundreds of thousands of pounds worth of payments. Following the funding, it is aiming to grow its customer base to as many as 10,000 as early as next year.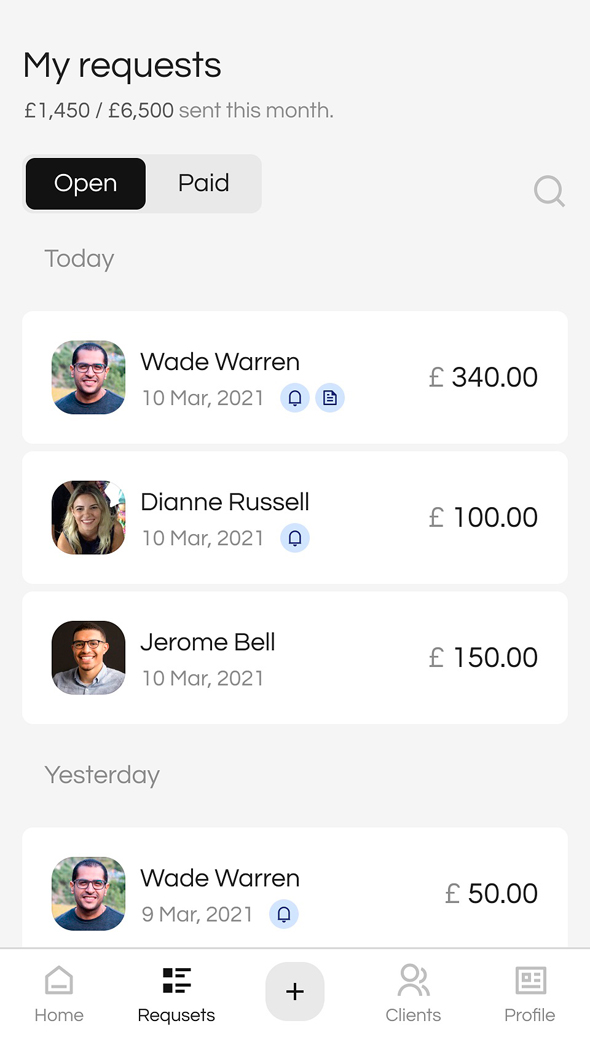 The Osu app interface. Photo: PR