TASE-listed Big-Tech 50 invests $5.5 million in three mature startups
The R&D partnership has invested in Outbrain, Trax and Kenshoo, marks a 33% increase in stock price since its February listing
R&D Partnership Big-Tech 50, which was listed on the Tel Aviv Stock Exchange in February, is carrying on its strategy of investing in mature startups, with its Thursday announcement of three new investments in Israeli unicorns.

Among the three companies Big-Tech 50 invested in, is content recommendation platform Outbrain, in which it purchased $1.5 million worth of shares. Last week, it announced a $500,000 investment in Sisense.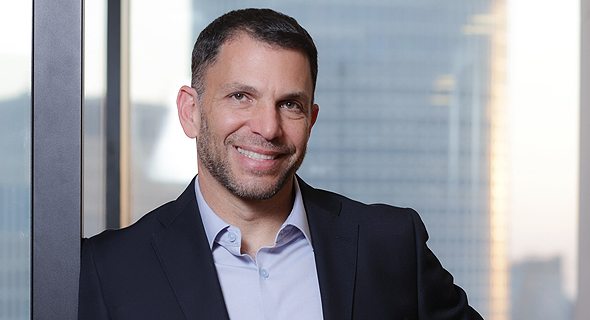 Big-Tech 50 CEO Yochai Zeid. Photo: Tal Cohen

Outbrain was founded 15 years ago and has raised $194 million to date, with its most recent $45 million funding round completed in 2016.

The two other companies are Trax and Kenshoo. Trax was founded 10 years ago and has raised a total of $387 million. Trax's image processing and machine learning-based solution identifies products at the point of sale and offers clients detailed product and category information including out-of-shelf, share of shelf, pricing, and promotional compliance insights. The Big Tech 50 Partnership invested $2 million in the company.

Kenshoo was founded 15 years ago and has raised $60 million to date, most recently in a $30 million round in 2014. The system developed by Kenshoo assists executives and marketing and sales managers to allocate overall advertising budgets and advertising campaigns online, while predicting the return on the investment. Marketing managers can, among other things, calculate where to invest their advertising budgets and what return they will receive, broken down to quarters, geography, and sectors even before they have launched their campaign. The Big Tech 50 Partnership invested $2 million in Kenshoo too.

Big Tech 50, which raised about NIS 85 million ($26 million) on the Tel Aviv Stock Exchange in February has so far invested $11 million, roughly 40% of what it raised, to purchase shares in eight companies. Since its listing, its stock price has climbed by 33%.

The partnership plans to create an index of the 50 biggest privately-held technology companies in Israel and enable investment in them, while they are still in their pre-IPO phase or before they are sold to giant multinationals.

The target companies will be chosen according to the following criteria: the value of the company at the time of investment should be at least $250 million; the company would have been founded more than three years ago; at least one venture capital fund would have invested in the company; the company produces annual recurring revenue (ARR) of at least $10 million and has reported growth for the past three years; and the average rate of annual growth of the company's value should meet the criteria of over 30% per year, far above any other tradable technology index.