Moshe Hogeg sues Samsung Ventures over nixed StoreDot shares deal
The Israeli businessman claims the VC fund is shirking its agreement to sell him its shares in the company for $13 million
Israeli businessman Moshe Hogeg has filed a lawsuit with the Tel Aviv District Court against venture capital fund Samsung Ventures, claiming it was denying an agreement to sell him its shares in fast-charging battery startup StoreDot for $13 million.

Earlier this month, Calcalist reported that StoreDot was in negotiations to merge with a Wall Street SPAC at a $3.5 billion valuation. The company claims that its technology will eventually be able to fully charge an electric vehicle in five minutes, roughly the same time it takes to fuel a standard engine car. StoreDot was founded in 2012 by Doron Myersdorf, Prof. Simon Litsyn, and Prof. Gil Rosenman. It counts among its investors, names like Roman Abramovich, the Wertheimer family, and Samsung.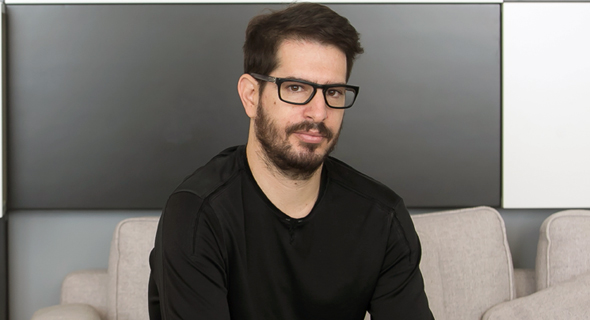 Moshe Hogeg. Photo: Orel Cohen
Hogeg claims he had entered into an agreement with Samsung Ventures to purchase the latter's StoreDot shares, which it sold him for $13 million, and is now asking the court to affirm the agreement.
"Hogeg and Samsung Ventures carried out negotiations to sell all of Samsung Ventures' Grade A shares of the company (2.5 million shares) to Hogeg. The negotiations bore fruit and as a result, the sides reached a binding agreement. The sides even exchanged draft versions of a formal agreement, that reflected the understandings that they had reached…. And then, all of a sudden, in a wrongful and inappropriate manner, Samsung decided not to sign the agreement because, as it became known to Hogeg, it was fielding a third-party offer to purchase the shares at a higher price than what the sides had previously agreed on," read the court claim. It added that there could be no doubt that Samsung Ventures had acted in bad faith in failing to sign the formal sale agreement, but that his rights as a buyer remained intact.
It is important to note that a letter attached to the court filing by the defendant's lawyer says the sides never completed or signed a formal sales agreement, a claim Hogeg rejects.