Airwayz is reaching for the skies to help drone fleets fly safely
As more private companies prepare autonomous delivery fleets, Airwayz is setting itself as the air traffic controller of drones
Following the successful start of a two-year pilot last week, Airwayz, which provides real-time autonomous management of multiple drones, has its eyes set on the skies. The company provides multi-platform software that can control, manage, and automate drone fleets that are responsible for different types of missions - something that is likely to come in handy once citizens start to see unmanned flying aircraft deliver their goods in the next few years.
"Every manufacturer or company brought their own drone and thought they could do an autonomous mission," explained Airwayz co-founder and CEO Eyal Zor speaking to CTech after the pilot launched in Israel's town of Hadera. "But how can they correspond with their competitors? How can Amazon drones do the delivery if there is a UPS drone doing its own delivery?"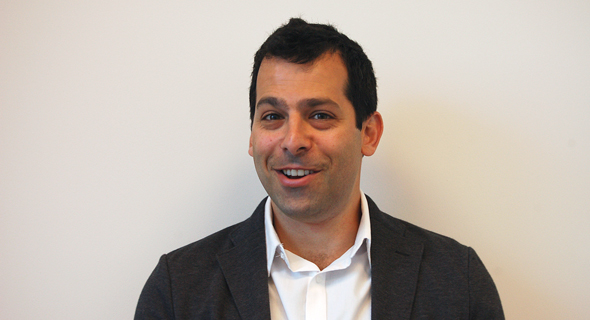 Airwayz co-founder and CEO Eyal Zor. Photo: Airwayz

Airwayz's technology acts as somewhat of an AI-based air traffic controller for fleets of drones that will one day need to operate safely and efficiently in urban areas while avoiding collisions and abiding by governmental regulatory measures. For example, local municipalities will eventually be required to set laws such as avoiding kindergarten spaces, and drones will need to respond to ongoing changes occurring in urban environments while avoiding each other.

"The sky is democratic, but still you want to make sure the UTM (unmanned aircraft traffic system) manages the airspace as efficiently as it can with the given solution," Zor said. The two-year pilot currently taking place, organized by the Israeli Innovation Authority in collaboration with the Ministry of Transport and the Prime Minister's Office, sets out to fix this issue. While Airwayz is running the system, it is sharing the skies with four other companies that are included in the pilot, filling up the skies with a total of 20 drones that are operating independently - but collaboratively - with each other to avoid disaster.

According to Zor, companies have been busy trying to make their own autonomous fleets work - let alone working on the solution for how they inevitably co-exist with other fleets from competing companies. Airwayz aims to be the space that works with private companies and local municipalities to make sure they're all safe and efficient. This means being the platform that could guide drones away from schools during their opening hours, or quickly close-off airspace if there is an accident.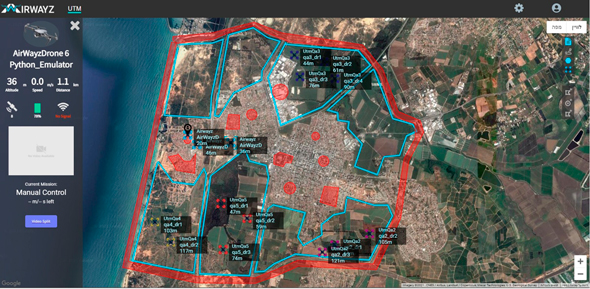 The Airwayz system in operation. Photo: Airwayz

The question inevitably arises as to why a company like Amazon, with billions at its disposal to continue disrupting the world, would hand over this responsibility to a company like Airwayz. Surely, the tech giant would want to build its own infrastructure - similar to what it did with AWS - or simply buy the company to obtain its technology?

"From my point of view, Amazon is not a competitor - they're a partner," Zor asserted. "Amazon wants to make sure they can operate safely within the sky with UTM or other drone delivery. They will need an Airwayz solution to integrate in order for them to work because they understand without the road to make deliveries, they cannot operate. It's part of the ecosystem."

Zor admitted that the drone management market is still emerging, and so there is space for direct competition to potentially claim the spot of leading service, "for good or bad." After all, MySpace ruled before Facebook and 'Skyping' has been swiftly replaced with 'Zooming'. "Airwayz was founded by ex-Israeli air force personnel. We saw in real-time, multiple air vehicles operating simultaneously in airspace and we have worldwide experience on how you build a dynamic UTM. None of the other competitors can say this," he added confidently.

As for now, the pilot currently taking place with five drone competitors is just a chance to show that the new world of drone deliveries can - and will - operate in a way that can keep minds at rest.

"Eventually you will have regulators and they will be responsible to make sure everyone has their fair share to manage the skies… now is not time to be in competition. Let's show everyone we can collaborate together to create the market," he said.