Wix founder and CEO invests in Unic-Tech, joins partnership
Unic-Tech allows investors to invest in shares of unicorn companies
Wix founder and CEO, Avishai Abrahami, is investing in Unic-Tech, an Israeli partnership specializing in investment in shares belonging to unicorn companies - those valued at $1 billion or more. As well as investing in the partnership, he is also joining its management through his investment company, Oporto Delta, and will take part in Unic-Tech's IPO scheduled to take place on the Tel Aviv Stock Exchange in the upcoming weeks.

"As the CEO of a unicorn I am very familiar with the importance and value of the secondary market for many high-tech companies and their employees in general and more specifically with respect to unicorns at the pre-IPO stage," said Abrahami. "I have decided to invest in Unic-Tech and join the partnership's management to assist the partnership in turning the vivid trade of shares of high-tech companies in the secondary market to a unique investment opportunity for the investors of Israel."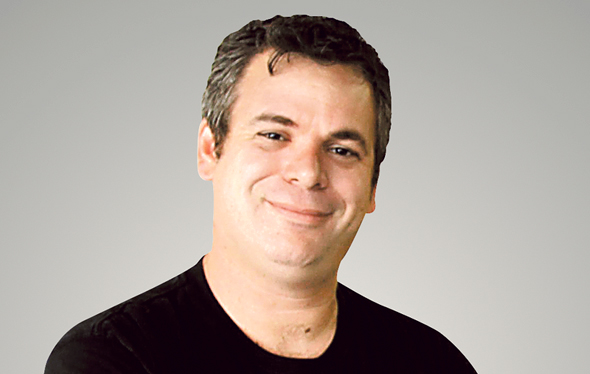 Wix founder and CEO, Avishai Abrahami. Photo: Ariel Besor

Abrahami's investment includes the option to increase his investment in Unic-Tech via private placement of up to NIS 20 million ($6 million USD) once the IPO is completed.

"Mr. Abrahami's addition as a member of Unic-Tech is a significant vote of confidence in the partnership and its managers by one of the world's leading high-tech entrepreneurs and influencers," added Unic-Tech's Chairman of the Board, Shuki Cohen Sharet. "Beyond his financial investment, Mr. Abrahami brings extensive knowledge and many strategic connections in the industry that will support the partnership's success."

Unic-Tech was established by Together Investments, a company specializing in investments in Israel and foreign companies at various stages, and The Elephant, a company that allows private shareholders to sell their shares in late-stage hi-tech companies. It helps investors invest in shares of billion-dollar companies. Unic-Tech's management includes Cohen Sharet, who is the founder and Chairman of Together; Vice-Chairman Chaim Schiff, who is the Co-Founder and Co-CEO of The Elephant; and the CEO, Avi Geffen.

Wix was founded in 2006 and helps internet users build a free website and operate their business online. It is used by 180 million people and operates in 190 countries. Since 2013, it has been traded on Nasdaq and has a current valuation of $17 billion.