HR Post Covid
Fieldin: "In times of a pandemic there is no one size fits all"
Balancing work and personal lives isn't easy - and it's only made more difficult during lockdowns
"It was important to realize that in times of a pandemic there is no one size fits all," said Ilana Glotman, Head of HR & Israel Site Manager at agtech company Fieldin. "Some people needed to take a few hours break during the day or finish work early to spend time with the kids, some needed their managers to tell them to take more breaks, and some needed to come to the office when everyone worked from home to get some quiet time."
It's not easy to balance the line between work and play. And for a company that works to help assist with Mother Nature, there's really no time to catch your breath since "nature doesn't stop" just because work schedules may change.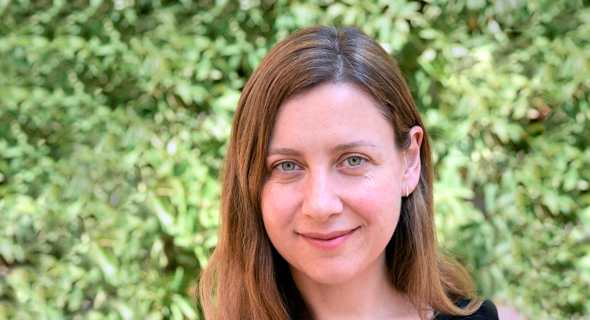 Ilana Glotman, Head of HR & Israel Site Manager at Fieldin. Photo: PR
Fieldin joined CTech to share some of the ways the company cared for its employees during the lockdowns.
Company Name: Fieldin
HR Leader: Ilana Glotman, Head of HR & Israel Site Manager
Field of Activity: Farm management platform for commercial growers
Number of employees/location: We have almost 100 employees in Israel, the U.S., and Australia.
Professional background of HR Manager:
I have been in the HR field for more than 16 years, specializing in the hi-tech industry. I hold an MA in Organizational Sociology from the Haifa University and a Coaching Diploma from The Israeli Federation for Coaching and Organizational Consulting (ICA). I joined Fieldin almost a year ago during the coronavirus pandemic and today I am wearing two hats within the company. One as Head of HR, leading the rapid growth of the Israel site and focusing on company scaleup. The other hat is managing the Israel site, which includes mainly our technological teams - R&D and Product. Before Fiedlin I worked at CodeValue, a software company, leading people operations as a VP HR. Before that, I worked at Intel for 11 years holding various roles within the Talent Acquisition department.
On a scale of 1-10, how much did the coronavirus pandemic disrupt operations at the company?
I am happy to say that I would estimate it as about 3, since we embraced the new normal pretty quickly, thanks to the strong relationships between the employees and a high level of solidarity that is a significant segment of the Fieldin culture. We successfully managed to keep our business running in the virtual reality, as efficiently as we did working every day in the office and sometimes maybe even more efficiently. I think that the key to our ability to adjust so quickly was the combination of the high dedication of Fieldin employees and company flexibility, and trust - putting employees' health first, and understanding people need time to adjust. It was important to realize that in times of a pandemic there is no one size fits all, some people needed to take a few hours break during the day or finish work early to spend time with the kids, some needed their managers to tell them to take more breaks and some needed to come to the office when everyone worked from home to get some quiet time. Managers were sensitive to employees' needs and flexible, helping each employee to find the right mode of work and balance.
It was important for us to maintain the relationships between the people, through constant communication and care, as this is the foundation of our company culture and what makes us tick. We had many virtual activities and even managed to have a few face-to-face events when it was possible.
In addition, since we are in the Agtech industry, all of us knew and felt that that nature doesn't stop. Bloom and harvest seasons come also in times of pandemic and it was important for everyone in the company to support our clients — the growers.
What interesting technological tools do you use in employee management/recruitment?
As part of the company scaleup, we aspire to optimize our processes using technological systems and tools, just like the one that Fieldin provides to the farmers. We are using tools like Monday for project and process management, Lever for managing our recruitment processes, and Slack for professional and social communication. We implemented Slack during the outbreak to enable smoother communication.
What positive and/or negative impact did the outbreak have on the human capital of the company?
The greatest gain of the outbreak is being able to spend more time at home strengthening family bonds. The pandemic allowed us to make decisions and implement policies, like flexible working hours and working from home, that we didn't practice as much before. However, working from home was also challenging, especially during the lockdowns and when the education system was disrupted. Many of Fieldin employees are parents to young children and juggling between stand-up Zoom meetings and school Zooms or small children who just needed attention wasn't easy. Managers were sensitive to the individual needs of their employees, allowing maximum flexibility. Everyone at the company was super dedicated to achieving our business goals and appreciated that the company trusts them to take full ownership and manage their time. The main challenge was the blurring of boundaries between work and personal life that put employees' work-life balance at risk. At some point, after one of the lockdowns, we felt that everyone was exhausted, so we decided to have a "Recharge Day" and asked people to disconnect and use this day to relax and have some much-needed quiet time.
Another aspect of this period was simply missing each other. Fieldin is a company with a very familial atmosphere and many of us are fortunate to have good friends at work, therefore it was hard not to have a cup of coffee, not a virtual one, with your friend during the day and not be able to have a short break to chat on the balcony and clear your head. Virtual Zoom activities were nice and important but couldn't replace the feeling of closeness and things beyond professional collaboration and effectiveness.
What are the two major challenges you are coping with these days?
The biggest challenge for us these days is the onboarding of our new employees, as we are rapidly growing. For us, it's very important that the new employees will absorb the Fieldin culture and take part in passive collaboration processes that require face-to-face interaction and spontaneous engagement. If professional training can be done remotely, relationships between people, deep understanding of our customers' needs, and creative thinking require more personal and more intensive interaction with other employees within the company, not necessarily from your core team, that is hard to achieve working remotely. Therefore, we designed a special onboarding plan that takes under consideration Covid-19 restrictions, to make sure new employees have the right balance between remote and face-to-face meetings. The plan includes "Orientation Days" where the new employees can get to know each other and get a face-to-face overview training, being able to have more personal conversations with the employees who deliver the training.
Another challenge is finding the right long-term back-to-office strategy, to find the right combination of working together in the office and working from home without wasting time on commuting and being able to have more flexibility. We want to decide on a policy that will be the most relevant for Fieldin and aligned with our culture, therefore we are taking this decision step by step, listening, observing and simply trying without jumping to conclusions too fast. I believe that we'll be able to see some of the impacts of any working model only over time and it's important to be flexible and open to make adjustments along the way.
Are you actively recruiting? If so, what is the process and where can the applicants find you?
Yes, we are rapidly growing this year in all company locations. Our hiring process usually begins with a phone conversation to tell the candidate about Fieldin, and understand what he/she is looking for at the current point of his/her career. Based on this conversation, we decide on the next steps of the process, which include technical and HR phone/Zoom/face-to-face interviews and sometimes also a home assignment. All our open positions can be found here:
Which changes forced upon you by the circumstances will stay in place after Covid-19 is over, and which are you most eager to revert back to normal?
We wish to adopt the flexible work style, allowing employees to split their time between working remotely and at the office, to spend less time on commute and have a better work-life balance. We didn't define the exact working model yet, but we know that working from home will be part of it.
We are extremely eager to have face-to-face professional and social events that are much less effective and fun via Zoom. These days we started to plan an outdoor site activity in Israel, that will include about 20 new employees who joined us during Covid-19. We are also waiting to be able to travel and visit our colleagues and customers in other company sites. Personally, I didn't have a chance yet to meet my manager and colleagues in the U.S who I work with on a daily basis, so I'm looking forward to meeting everyone soon.