For Israeli OkCupid daters, climate change is a HOT issue
The doom and gloom of a destroyed planet is helping people find love
Data revealed from the popular dating app OkCupid has confirmed what many people would suspect: climate change is a hot topic for young people. Millennials and members of Gen Z who share the belief of it get 56% more likes than those who deny its existence.

The report has shown that the Israeli population falls mainly in line with the rest of the world, with 97% of Israelis believing that climate change is real - the same as global data. Out of those who believe in climate change 77% of Israelis state that they have 'concerns for the fate of the plant' (that number jumps to 82% globally). Overall, 63% of users around the world say they make a conscious effort to shrink their carbon footprint, with 75% expressing that they enjoy environmentally-focused volunteering.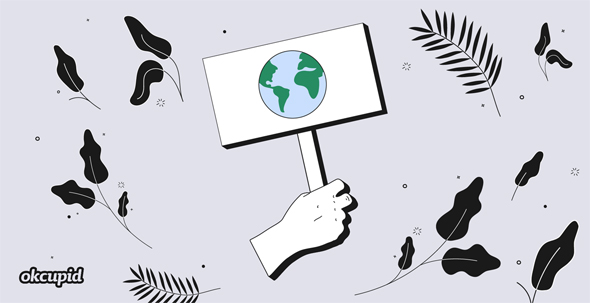 Climate change is a hot topic for young people. Photo: OkCupid

All this hot talk about a warming planet has been somewhat of a turn-on for young people. When looking for love, young singles who expressed a sense of doom when pondering their future saw 37% more likes and 11% more matches than those who took more of a nonchalant attitude to rising sea levels. Those who are generally more pessimistic about the future are four times more likely to label themselves as feminists and 26% more likely to get vaccinated against Covid-19.

To further highlight concerns about climate change, and make sure more people can virtue signal from afar, OkCupid has added its first-ever 'global badge' which can be attached to the users' profiles when offered it. The badge calls each user a 'Climate Change Advocate' and appears prominently in the profile of each person who chooses to wear it with pride, helping them connect to other environmentally-conscious daters.

According to initial findings, users who added the badge to their profiles are already getting 44% more likes, 72% more matches, and having 27% more conversations than those who didn't add it. For every badge that is added to a profile, OkCupid is donating $1 dollar to Earth Day.

OkCupid was founded in 2004 and helps single people look for love in over 100 countries. Its algorithm uses responses from a variety of social, religious, political, or other in-depth questions and helps match those with similar interests or beliefs.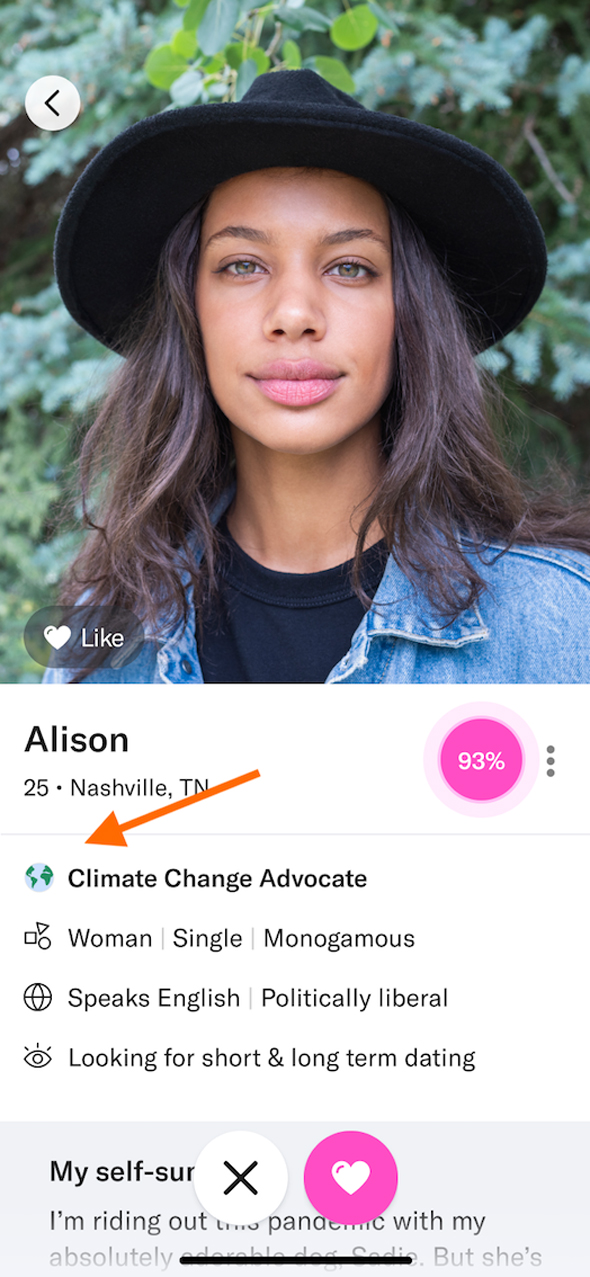 The badge is somewhat of a turn-on for young people. Photo: OkCupid