DoControl launches with $13.35 million in funding to automate SaaS data access
The company helps enterprises prevent data breaches on SaaS applications with no impact on the business
DoControl has today announced a new fully automated SaaS platform that provides data access monitoring, orchestration, and remediation across major SaaS applications like Google Drive, Microsoft OneDrive, Salesforce, Slack, and more. The news comes as it also reveals that the company has secured $10 million in series A - bringing its total funding to $13.35 million in 10 months. The series A round was led by Datadog investor RTP Global with participation from StageOne Ventures, Cardumen Capital, and global cybersecurity leader CrowdStrike's early-stage investment fund, the CrowdStrike Falcon Fund.

"While leading cybersecurity product management at Google Cloud, I saw firsthand how enterprises struggle with preventing unauthorized access to data stored in the cloud," said Adam Gavish, DoControl co-founder and CEO. "This becomes more complex with SaaS applications serving the entire workforce. Identity providers and zero trust solutions manage users and secure remote access, but security/IT teams have no simple way to dynamically monitor and restrict access to data by former employees, private accounts, external vendors, customers or partners. This creates a huge amount of unmanageable data access, posing significant risks to organizations and increasing the likelihood of data breaches."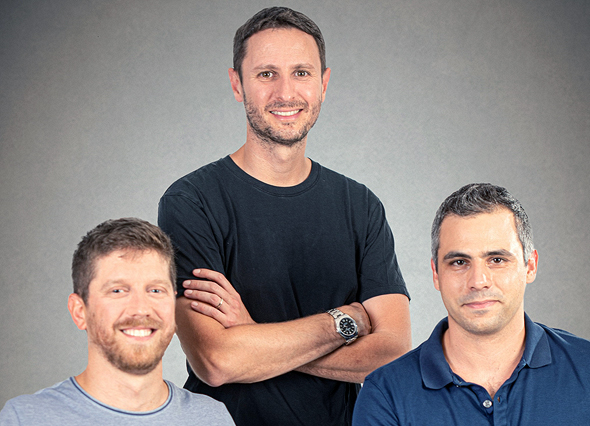 The DoControl founders. Photo: Orly Eyal

According to Gavish, DoControl solves one of the most complex operational challenges - monitoring and restricting data access to the wrong personnel without slowing down business enablement. "We're giving enterprises an efficient platform to balance this operational equation through automation and frictionless, modern user experience," he added.

The DoControl platform can be integrated with SaaS applications to provide three main capabilities: Comprehensive Asset management to provide business insights across users and collaborators; Security Policy Enforcement through no-code workflows to prevent data breaches; and a Slack/Teams bot that can engage with end users on behalf of IT teams.

"DoControl presents both a broad vision and unique approach, that we believe will completely change the SaaS Security category which is gaining momentum due to the unprecedented implementation of SaaS applications worldwide and the serious information leaks that we have been witnessing," added Tal Slobodkin, Managing Partner at StageOne Ventures. "Furthermore, the founding team members have an optimal combination of the market understanding at the highest level and experience in product management and software development for the enterprise market."

Despite not being even a year old, DoControl is already used by organizations that share millions of files, folders, repositories, with 10,000 external companies. It was founded in 2020 by Gavish, Liel Ran (CTO), and Omri Weinberg (CRO), and is headquartered in New York. DoControl's advisory board members include Andy Brown, board of directors at Zscaler; Shawn Henry, president of CrowdStrike Services and chief security officer at CrowdStrike; Justin Somaini, chief security officer at Unity; and Nadir Izrael, co-founder and chief technology officer at Armis.