Your company raises billions via a SPAC - now what?
Three months after Otonomo became a Unicorn company via a SPAC, CEO Ben Volkow joined CTech to share some insights and lessons
It appears the SPACs have taken the Israeli market by storm. While not new, these shell companies that raise funds to acquire a private company with the purpose of taking it public have taken the world - and Israel - by storm in recent months.
"I see all the SPACs coming out today, it's not the value you announce that counts, it's where you will be after 12 or 18 months," Otonomo CEO Ben Volkow told CTech. "You want to make sure it's something sustainable that you can protect, and you can grow from."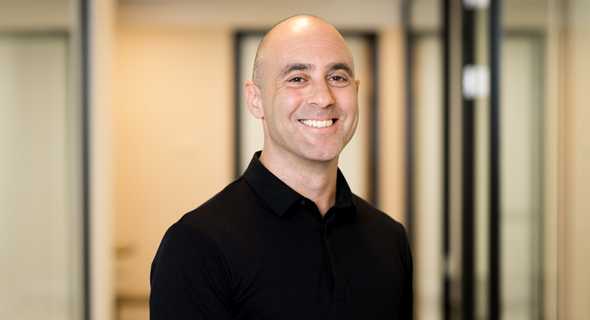 Otonomo CEO Ben Volkow. Photo: Otonomo

In February 2020, CTech reported that Otonomo had raised $280 million via a SPAC, earning Unicorn status and a brand-new $1.4 billion valuation. Following other prominent Israeli companies like Taboola and Innoviz, it merged with Software Acquisition Group following its own raise of $172.5 million in a Nasdaq IPO last year.

Founded in 2015, Otonomo is a cloud-based software provider that helps companies capitalize on the data collected from connected cars. Once the companies combine, Otonomo will have more than $307 million in cash proceeds.

According to Volkow, there were a few factors that were in play for taking the automotive data services platform down this particular lane, to pardon the pun. Valuations, partnerships, and growth are all attractive benefits as companies merge and raise funds through IPOs that may have taken more time if achieved independently. Three months later, he joined CTech to catch his breath while the company revs into high gear.

"It's very busy," he told CTech. "I feel like a kid in elementary school who was told he was a good student so was moved to university with four months to graduate. Of course, it's a huge challenge. You can be a bright kid but you need to make up the difference of 10 years of studying." In the first quarter of 2021, Otonomo has been hard at work building the inside internal operations and working on growth.

"The moment you know it's going to happen, you need to start to push forward. You've been given a lot of funds in order to accelerate your business. It means recruiting and growing up. Very busy... but good busy."

According to Volkow, the current trend of Israeli companies raising money via SPACs to go public may not be here for long. When asked if the bubble could pop, he said no but acknowledged the market is "becoming a bit tougher" for SPACs. "One reason is the SEC (Securities and Exchange Commission). All the inbounds and IPOs coming in... the inflow is not something they can handle. They just announced that until March they were committed to a 30 days review for new SPACs - now it's 120 days. It takes more time to go through the process."

Between Volkow's comments and publication, the U.S securities regulator issued accounting guidance for SPACs, calling into question whether warrants issued by SPACs could be considered equity instruments. According to Refinitiv data, SPACs raised a record $170 billion so far this year and have already overtaken last year's total of $157 billion.

"I don't think it will pop but I think really it became so high that maybe it will come down a bit and go to normality. I really think Q4 2020 and 2021 were a peak," he added.

As for Otonomo, Volkow confirmed that the company is in somewhat of a "sweet spot" when it comes to the current state of business. Part of it is the recent SPAC and the confidence the company gained from the automotive ecosystem and customers, but Volkow admits the world has changed a lot since late January with a new American president and more people being vaccinated against Covid-19.

"President Biden announced huge investment into infrastructure, a big part (of which) is transportation. So we see a lot of funding going into different parts of our business, which is positive. The fact there is someone a bit more stable in the White House and we see the light at the end of the tunnel with Covid-19 saved the public markets. I think the last two months since we announced they have gone up. That's positive for the business. I think the market today is in a positive place."

Otonomo was founded in 2015 and provides a connected-car data marketplace, enabling manufacturers, mobility service providers, and app developers to share and integrate car-generated data to make vehicles safe, smart, and convenient. Today, it has 40 million cars connected and is "the biggest center for automotive data in the world. There's no other place with so much knowledge about transportation, mobility, and automotive - and we live in a world where data is king."

The smart mobility industry might be small - and still recovering from the Coronavirus pandemic, but optimism is high. "It's a small market today but the north star is very clear and is very bright and very big," Volkow concludes. "We are working hard to make sure we navigate right and we will be the first one to get to this north star."