Appointments
Imperva appoints Elad Erez as Chief Innovation Officer
Erez returns to the company with a background in advisory roles helping companies with their innovation processes
Cybersecurity company Imperva has welcomed the return of Elad Erez and appointed him as its new Chief Innovation Officer. In the new role, Erez will be responsible for incubating new ideas and developing solutions for emerging business problems. In the past, he had spent almost seven years with Imperva in a variety of different roles on the Innovation team and held leadership roles within the Imperva Data Security business.

"Innovation is often misinterpreted as 'just' product or technology innovation, while innovations in other disciplines such as go-to-market, low-touch sales, cross-selling/upselling, lead generation, customer services and more, have a tremendous business impact but usually don't get appropriate focus," said Erez. "I am both honored and excited to rejoin Imperva to help identify and incubate new products, technologies, services and processes to sustain Imperva's leadership for years to come. Together with the talented executive team, the technology stack, and foothold in the market, this is a rich and wide playground for innovation and I'm super excited about this."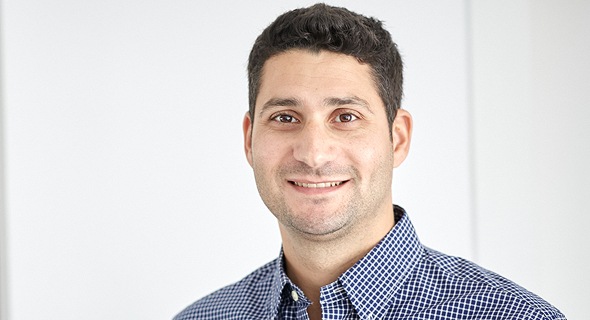 Elad Erez, Imperva Chief Innovation Officer. Photo: Sharon Horowitz

Before joining Imperva, Erez was in an advisory role where he would help cybersecurity companies with their strategy, vision, and reshape their innovation processes. Before that, he created and led Check Point Software Technologies' Innovation Accelerator, which worked on a variety of projects including cloud security, threat intelligence, and Secure Access Service Edge (SASE).

"Elad is a bold and passionate innovator with an entrepreneurial mindset," says Pam Murphy, Imperva's CEO. "His expertise in new and emerging technologies along with his extensive relationships in the industry will enable us to lead the next wave of innovation in cybersecurity. We are thrilled to welcome him back to Imperva."

Moshe Lipsker, SVP Global Product Development Israel Site Manager at Imperva, added: "Given some of the latest development in the Cyber world, the management of Imperva has decided to expedite innovation in the Cyber sector and establish an innovation organization that will lead the market disruption. We are very happy to bring back Elad Erez, one of many key individuals that are rejoining Imperva."

Imperva was founded in 2002 by Amichai Shulman and Mickey Boodaei. The company provides cybersecurity solutions that protect business-critical data and applications. It raised a total of $49 million over three rounds until it was acquired by Thoma Bravo in 2018 for more than $2 billion.