AirEye raises $8 million to extend network security in digital airspace
Just like in WW1, once the skies became an area for war it has never been the same
Network Airspace Protection (NAP) provider AirEye has announced that it has raised $8 million in series A. The round was led by U.S Venture Partners and Steve Krausz, General Partner at USVP, has joined the company's Board of Directors. Canaan Partners also participated in the round.

According to a 2019 survey, 72% of business data breaches came from unsecured wireless devices. Modern malware, such as Emotet, already incorporates these capabilities to propagate attacks across networks. Digital airborne attacks bypass all network security solutions such as network firewalls, NAC, or DLP solutions. The rise of such attacks is a consequence of the prevalence of wireless devices in the corporate airspace perimeter - something that has only accelerated due to Covid-19 and the enforced work-from-home policies implemented by companies.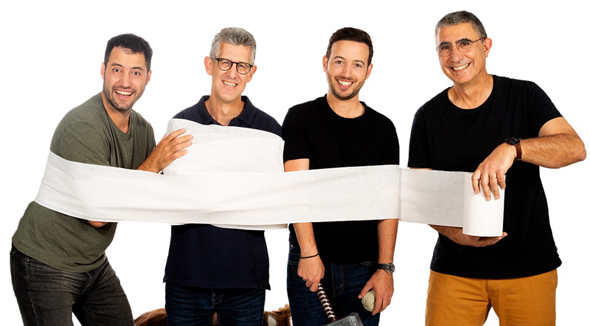 The AirEye team. Photo: AirEye

"AirEye addresses the largest unprotected and hence vulnerable network environment - the digital corporate airspace," said Shlomo Touboul, CEO and co-founder of AirEye. "The company has been doing extensive research into the vulnerabilities and attacks and has coined the term of Antenna for Hire to describe devices that attackers can remotely take over to compromise the corporate network. The vulnerable wireless devices operate as Antenna for Hire outside the network which therefore cannot be adequately protected by today's IoT security solutions. Attackers exploit the Antenna for Hire to gain unauthorized corporate network access, hijack a corporate device or cause data leakage. Recent AirEye research discovered that on average 40,000 potential Antennas for Hire are in proximity of a typical organization."

The cybersecurity space can be compared to the eve of WWI. Soldiers never anticipated that the skies above them could be used as war space - until they were. Since then, the skies have dominated modern battlefields and the same can be said for cybersecurity following the explosion of uncontrolled wireless devices. "AirEye is the first and only comprehensive solution to this novel attack vector," said Jacques Benkoski, Partner at USVP. "Companies must prepare for the unknown and unexpected and that now includes digital airborne attacks. Security teams often get defeated when they suffer from a failure of imagination."

Steve Krausz, Partner at USVP who joined the Board of Directors added how "solving the rapidly growing airspace attack vulnerability is an extremely complex problem. It requires both cybersecurity and RF transmission expertise. These technical disciplines are rarely found in a single team. At AirEye, co-founders with decades of cybersecurity expertise joined forces with experienced wireless experts to build a unique company for one of today's rapidly growing security threats."

AirEye provides protection against airborne attacks launched against organizations' networks. Its SaaS platform complements existing corporate network security and monitors wireless communications in real-time. Its solution can be used in various industries, including finance, banking, telecom, healthcare, manufacturing, retail, and aerospace. USVP is a Silicon Valley-based VC firm and has invested in more than 500 companies over 40 years. It focuses on early-stage start-ups that transform cybersecurity, enterprise software, consumer, and healthcare.