BigID raises $30 million from Advent at $1.25 billion valuation
The Israeli data intelligence company has raised $250 million in total since September 2019
BigID Inc., which develops online privacy-protection tools, took its total funding since September 2019 to $250 million after announcing on Thursday that it has raised another $30 million from Advent International via its Advent Tech fund. Advent International is one of the largest and longest-serving independent private equity partnerships in the world. The new funding is a continuation of the company's $70 million series D announced last December. The valuation of the company has remained at $1.25 billion. The latest funding was for equity only and didn't include any secondary element, unlike in previous funding rounds.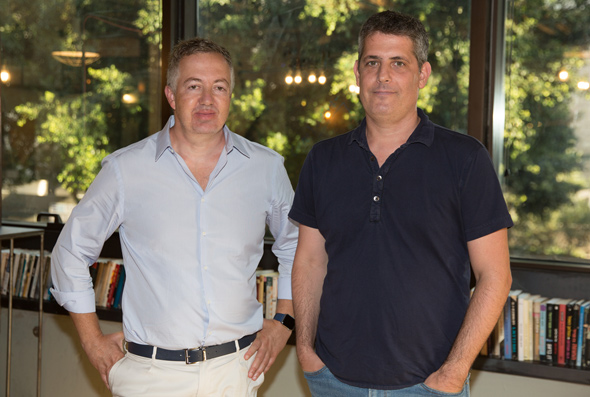 BigID co-founders Dimitri Sirota (left) and Nimrod Vax. Photo: BigID

BigID was founded in 2016 by Dimitri Sirota and Nimrod Vax and operates out of offices in New York City and Tel Aviv. The company employs 300 people in total, half of them in Israel. BigID has developed a data protection platform to manage and enforce data privacy policies in accordance with regulatory demands and strict new guidelines such as those issued by European or California laws. The technology developed by the company makes use of machine learning capabilities that enables rapid detection and monitoring of private data.

"The unique data management platform we have developed allows companies to efficiently manage private data and meet regulatory demands while providing the ability to use the private data to the benefit of their business development," said Sirota.

Advent joins existing investors Salesforce Ventures, Tiger Global, Glynn Capital. Scale Venture Partners, Bessemer Venture Partners, and Boldstart Ventures.