Wix acquires Rise.ai to expand its e-commerce activities
Rise.ai has had partnerships with Facebook and Google to help provide companies with online gift card solutions
Web development and design platform Wix has announced that it has acquired Rise.ai, a small Israeli company that offers AI-driven customer re-engagement solutions. The acquisition will help expand Wix's e-commerce platform and provide a solution for merchants to manage customer activities aimed to increase customer spending and repurchases. This will include gift cards, loyalty programs, rewards, and referrals.

"We are excited to expand our offering and services as part of the Wix eCommerce strategy," said Arik Perez, Head of Wix eCommerce. "By providing merchants with more native tools, we can help them grow long-term customer value and revenues to build their businesses and keep optimizing and increasing profitability. Rise.ai is considered to be the best solution of its kind in the market, and the integration will enable merchants to easily manage and maintain customer engagement tools, ultimately leading to increased loyalty and revenue."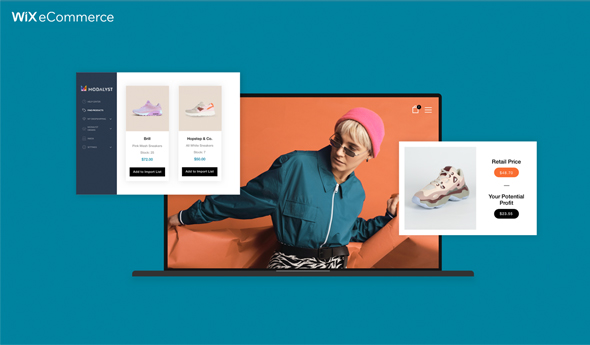 Wix has more than 200 million registered users around the world. Photo: Wix

In 2020, Wix users processed a massive $5.4 billion in online transactions, symbolizing an increase of 126% from the previous year. While the lockdowns caused by Covid-19 surely played a major part in its success, the growth symbolizes a 'new normal' that means businesses must be ready to operate sales online and not only from their physical stores.

"Customer retention has become the top priority for eCommerce brands worldwide, as acquisition costs continue to spike," said Yair Miron, founder and CEO of Rise.ai. "Since our founding, we have powered tens of thousands of leading brands with loyalty and re-engagement solutions to grow their businesses. We are now thrilled to join Wix and bring Rise.ai to hundreds of thousands of online stores around the globe and help them rise."

In 2020, Rise.ai partnered with Google to help the search engine giant offer digital gift cards through public listings on Google My Business. That deal itself was following a previous partnership with Facebook and Instagram platforms, so Wix must consider the acquisition a good one to help Wix e-commerce merchants with their own fully native customer re-engagement solution.

Wix is one of Israel's largest companies with more than 200 million registered users around the world. Its website builder makes it easy to design, develop, and market personal and business websites for individuals and companies. Rise.ai was founded in 2015 by its CEO, Yair Miron, and had raised a modest $454,000 in pre-seed before its acquisition.