Facebook could face fine after failing to report mergers in Israel
Israel's Competition Authority announced that it is considering imposing approximately $1.8 million in financial sanctions on Facebook, pending a hearing
The Director General of Israel's Competition Authority is considering fining Facebook for failing to submit merger notices for deals it has made in Israel, the Authority announced Tuesday.

The Authority is considering determining that mergers Facebook made required reporting under Israeli competition law, and intends to impose financial sanctions on the social media company in the total amount of NIS 6 million (approximately $1.8 million) pending a hearing.

Last December, Calcalist revealed that the Authority ordered Facebook Israel to hand over information regarding the multi-million dollar acquisitions of two startups in 2018 and 2019 that Facebook did not submit merger notices for.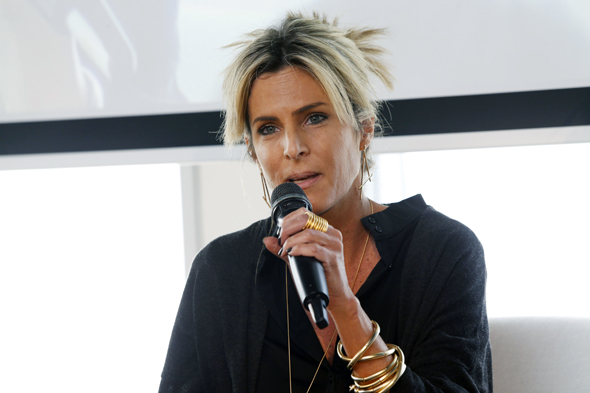 Facebook Israel GM Adi Soffer Teeni. Photo: Amit Shaal

The Authority's announcement confirms the information revealed in Calcalist, according to which the companies in question are RedKix and Service Friend. Facebook did not report the transactions to the Competition Authority or obtain the approval of the Director General before executing them, as required by law.

The Authority's investigation argues that Facebook, which also owns Instagram, is supposedly a monopolist in the market of social networks in Israel. Therefore, it is required to submit a merger notice in any transaction to which it is a party to, and obtain approval from the Authority.

Facebook has 60 days to present its claims to the Director General.

Facebook is also currently facing monopoly allegations in the U.S., battling two major lawsuits in 48 states. At the heart of the two separate lawsuits, which are based on a joint investigation, is a demand to oblige Facebook to divest from Instagram and WhatsApp, claiming that the company bought them in order to eliminate the competition.

Facebook said in response: "We are in constant contact with the Competition Authority. We will respond to the Authority's initial claims in order to prove that these are allegations without cause or basis. There was no reporting obligation in relation to these transactions and we believe the Competition Authority will reach the correct conclusion in this matter."